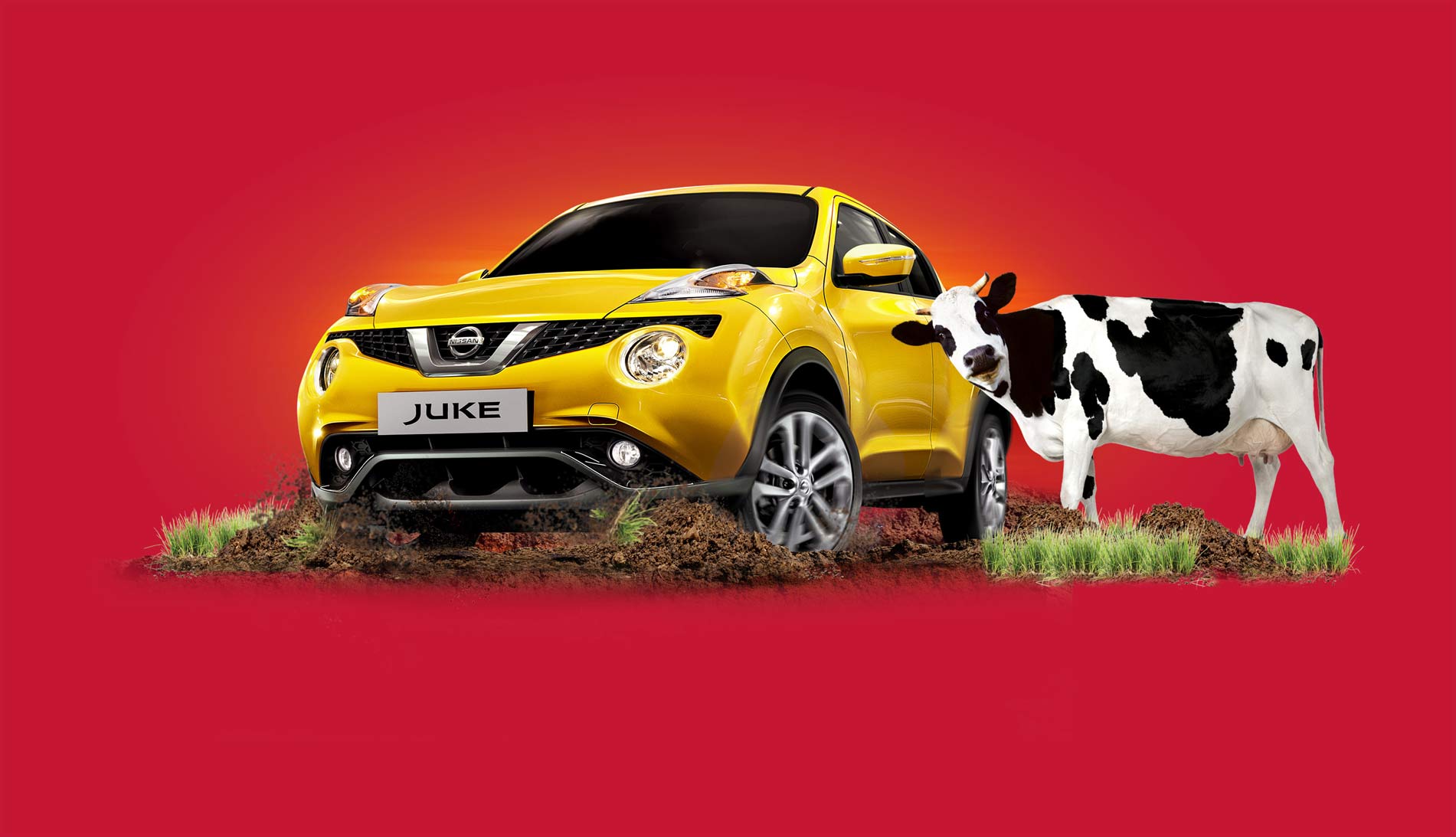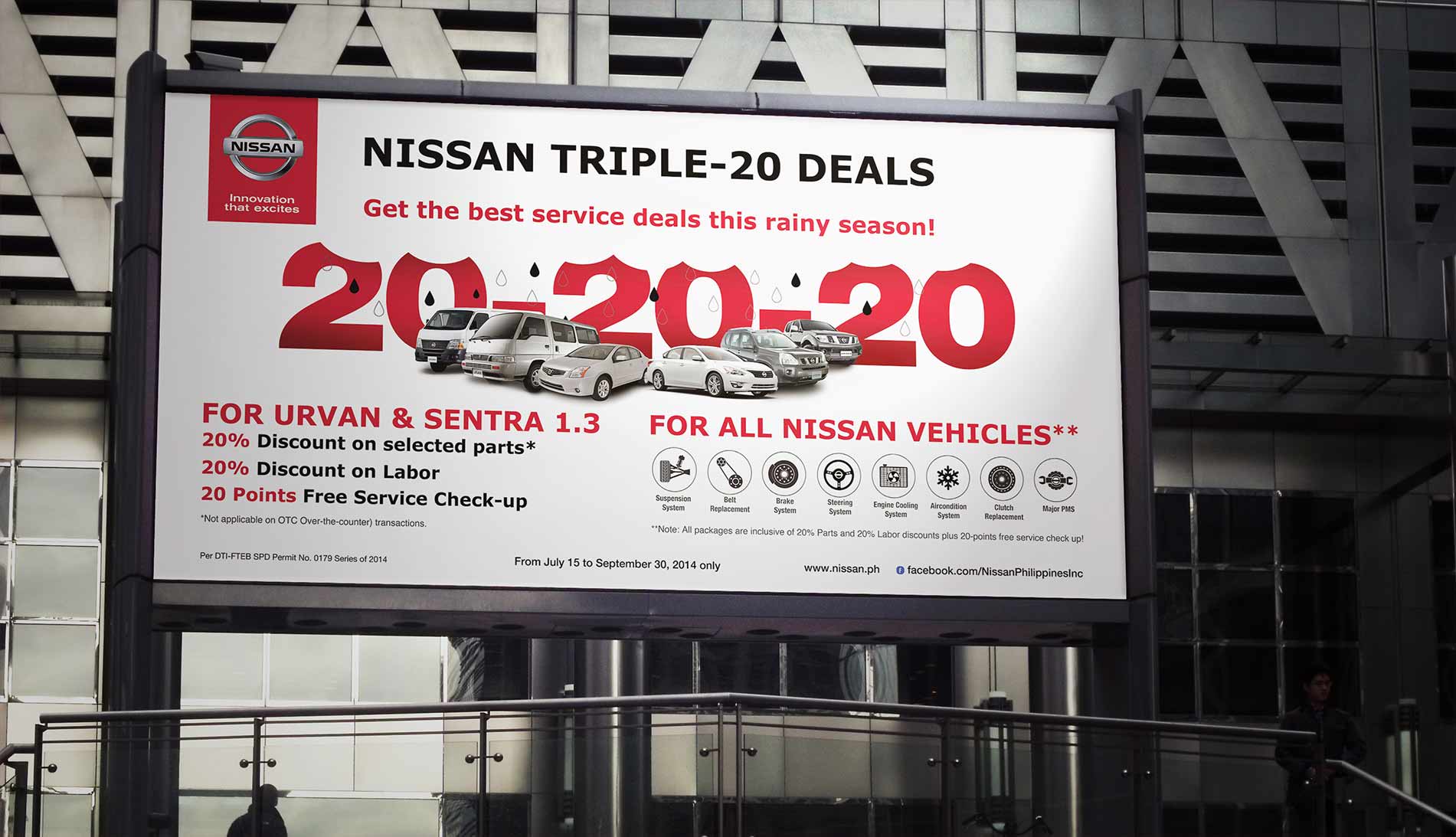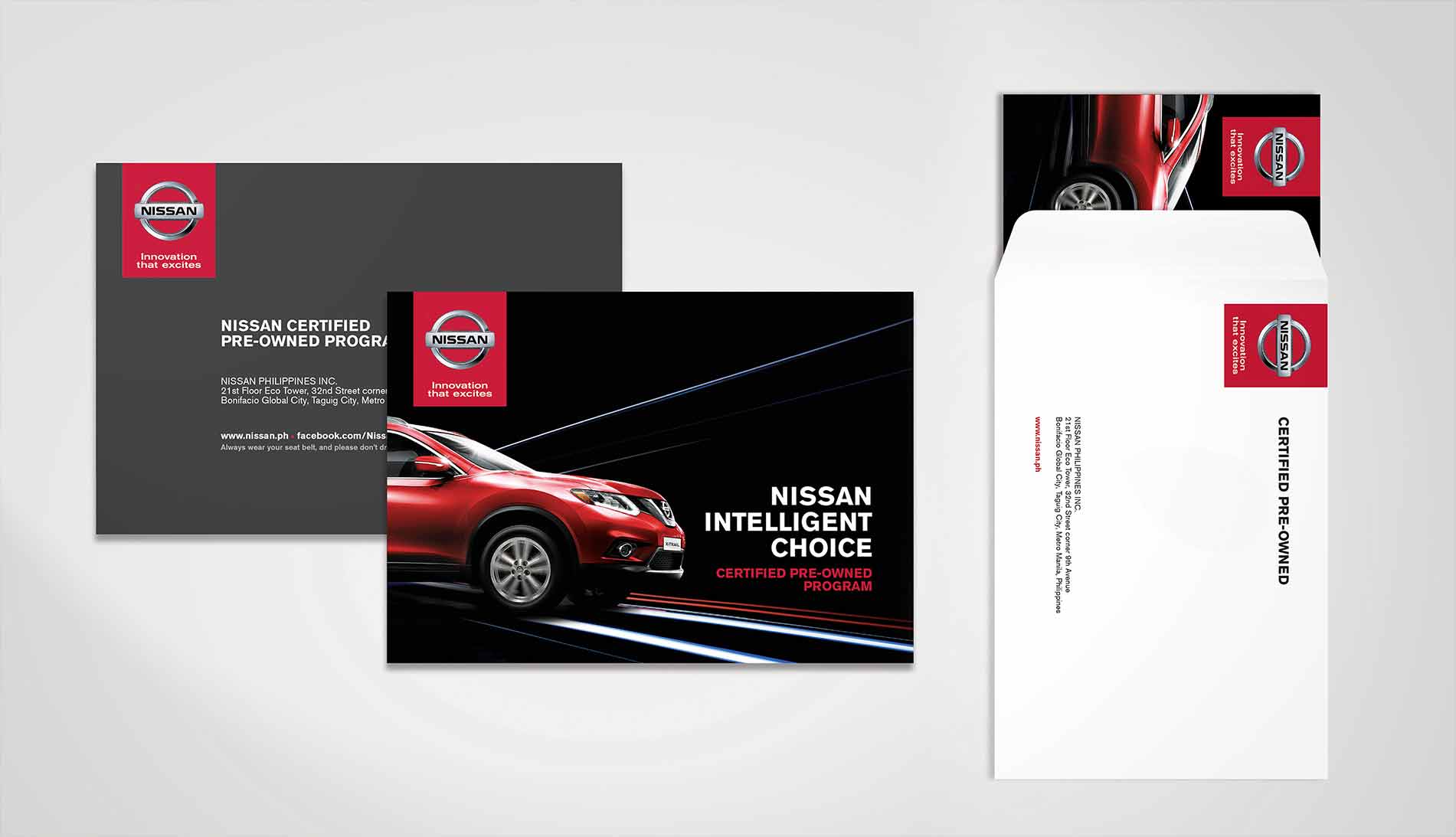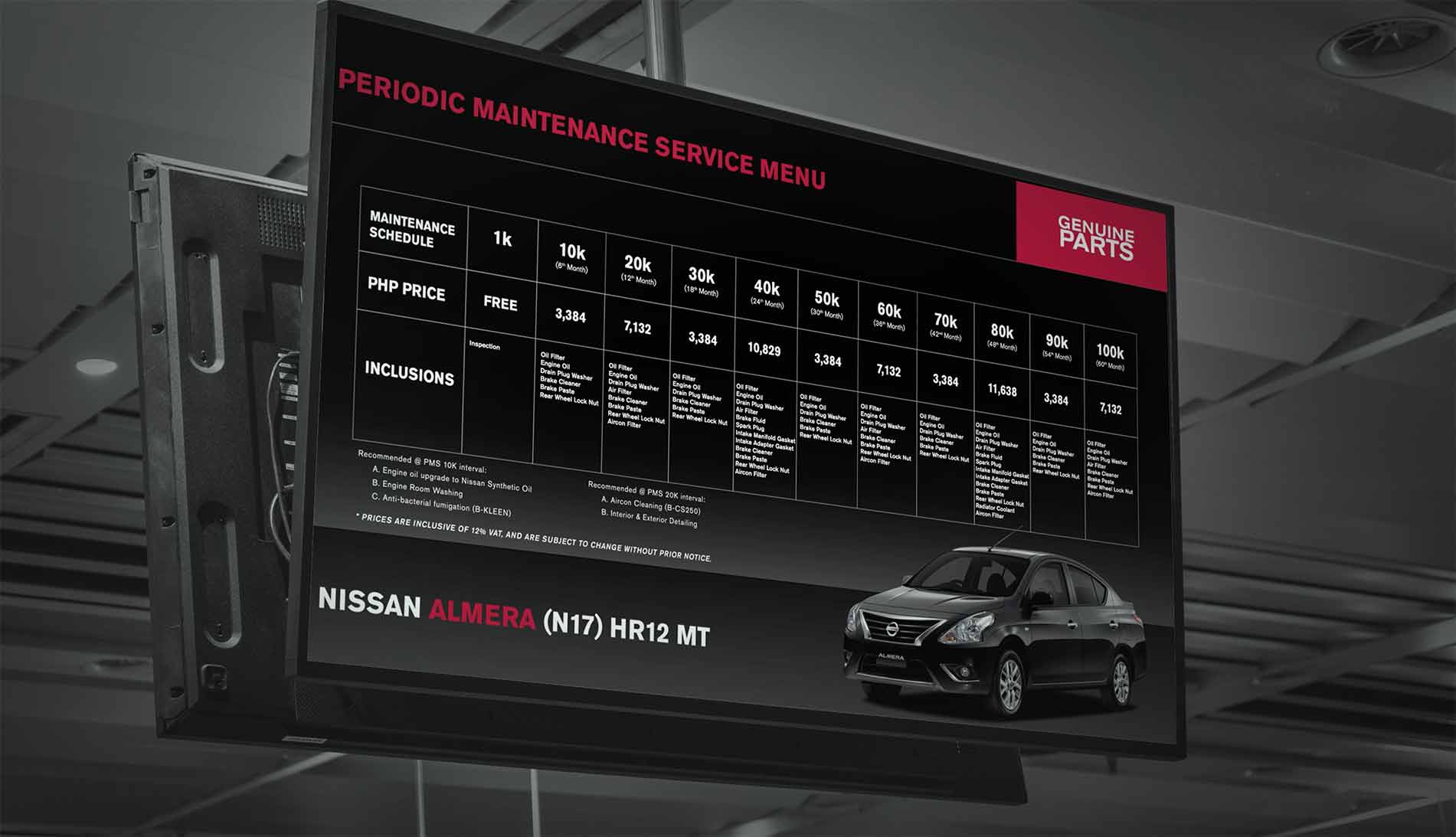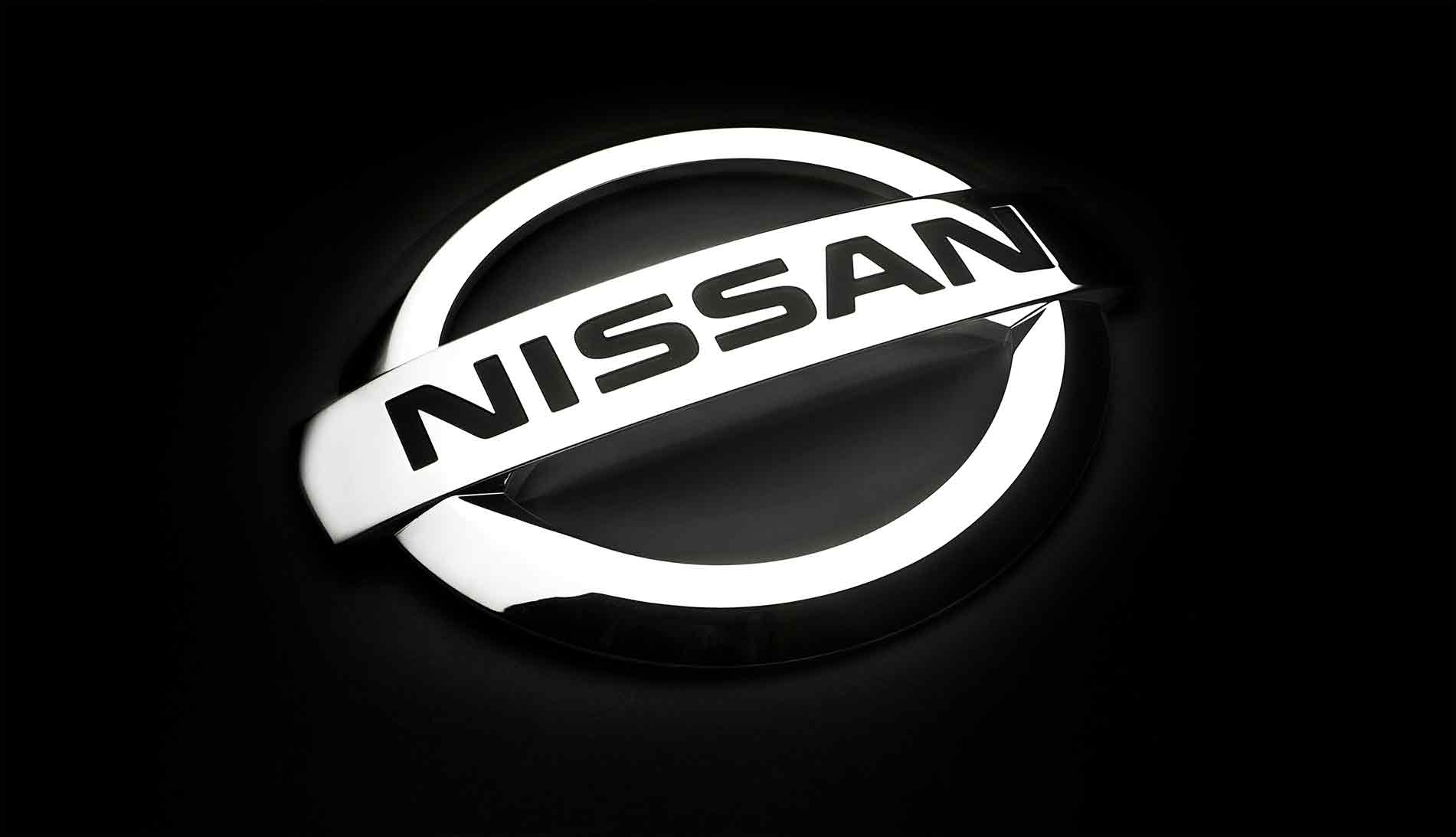 NISSAN PHILIPPINES
Communication Design | Motion Design | After Sales Experience
Working closely with Nissan Philippines' After Sales Department since 2014 to develop various communication design supplements with reference to the department's promotion initiatives and campaigns towards its mission to provide a total After Sales experience and satisfaction for its customers. From ideas building and organization down to its execution—- communicating the innovation that excites.
more about the project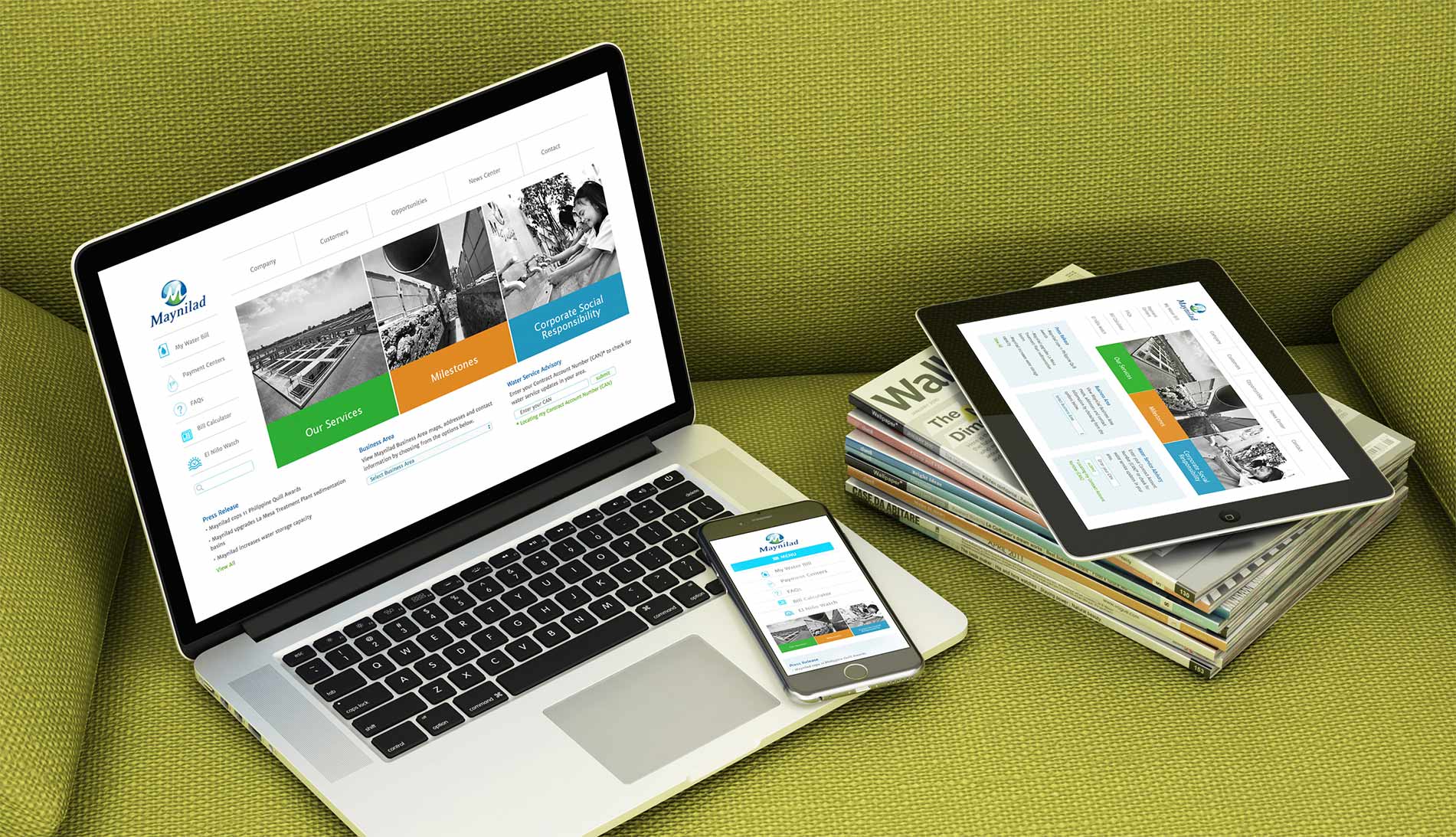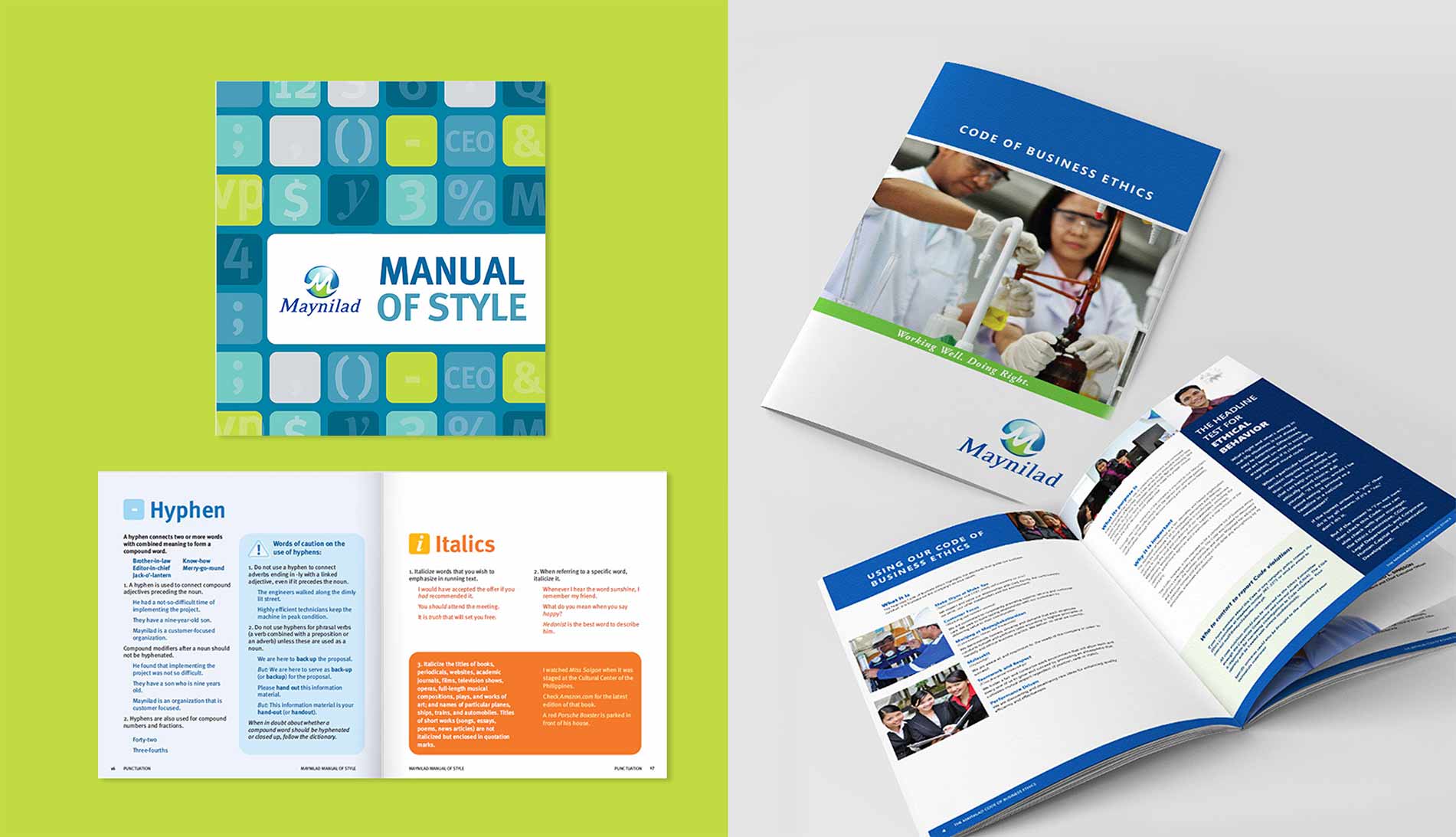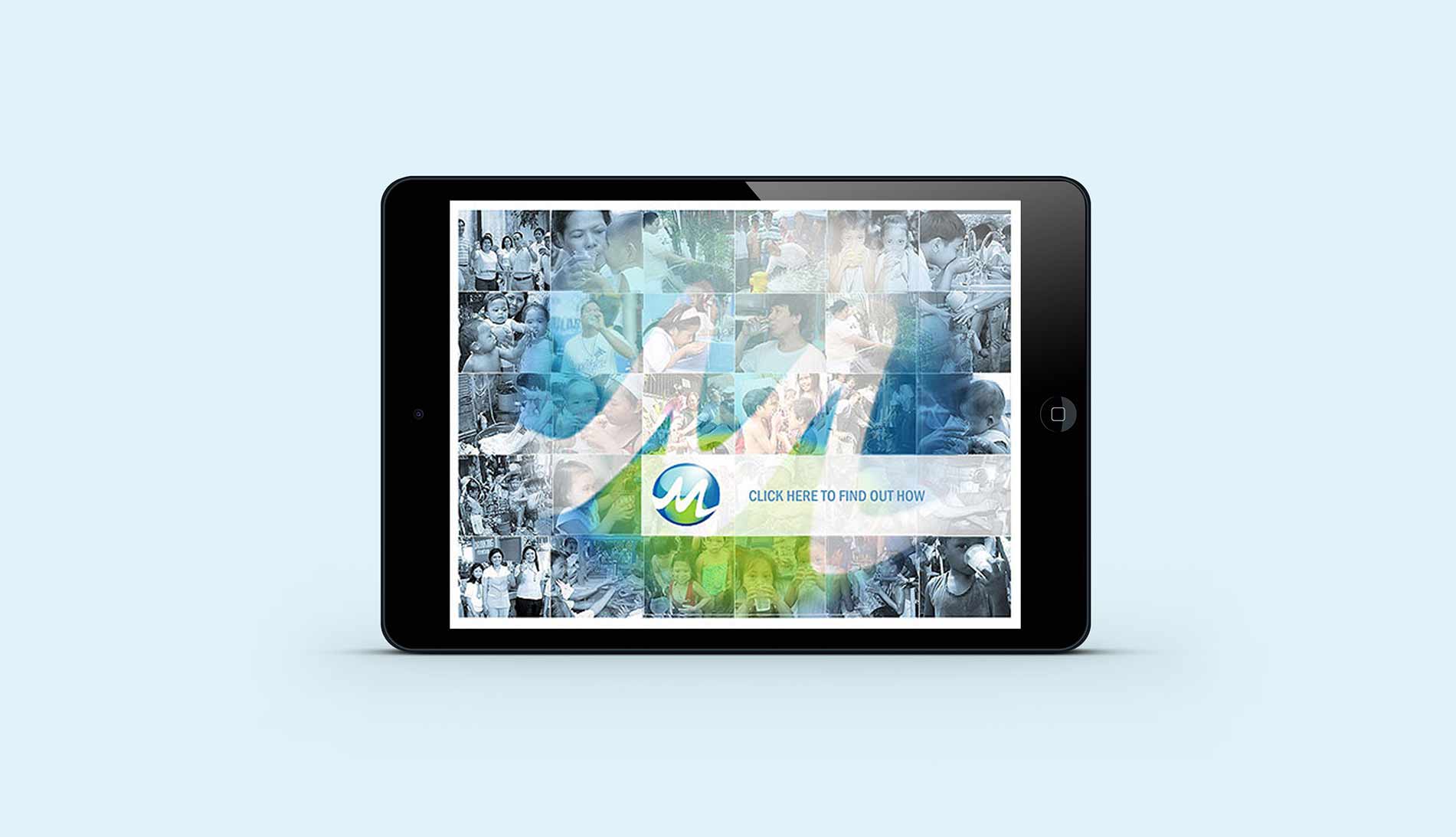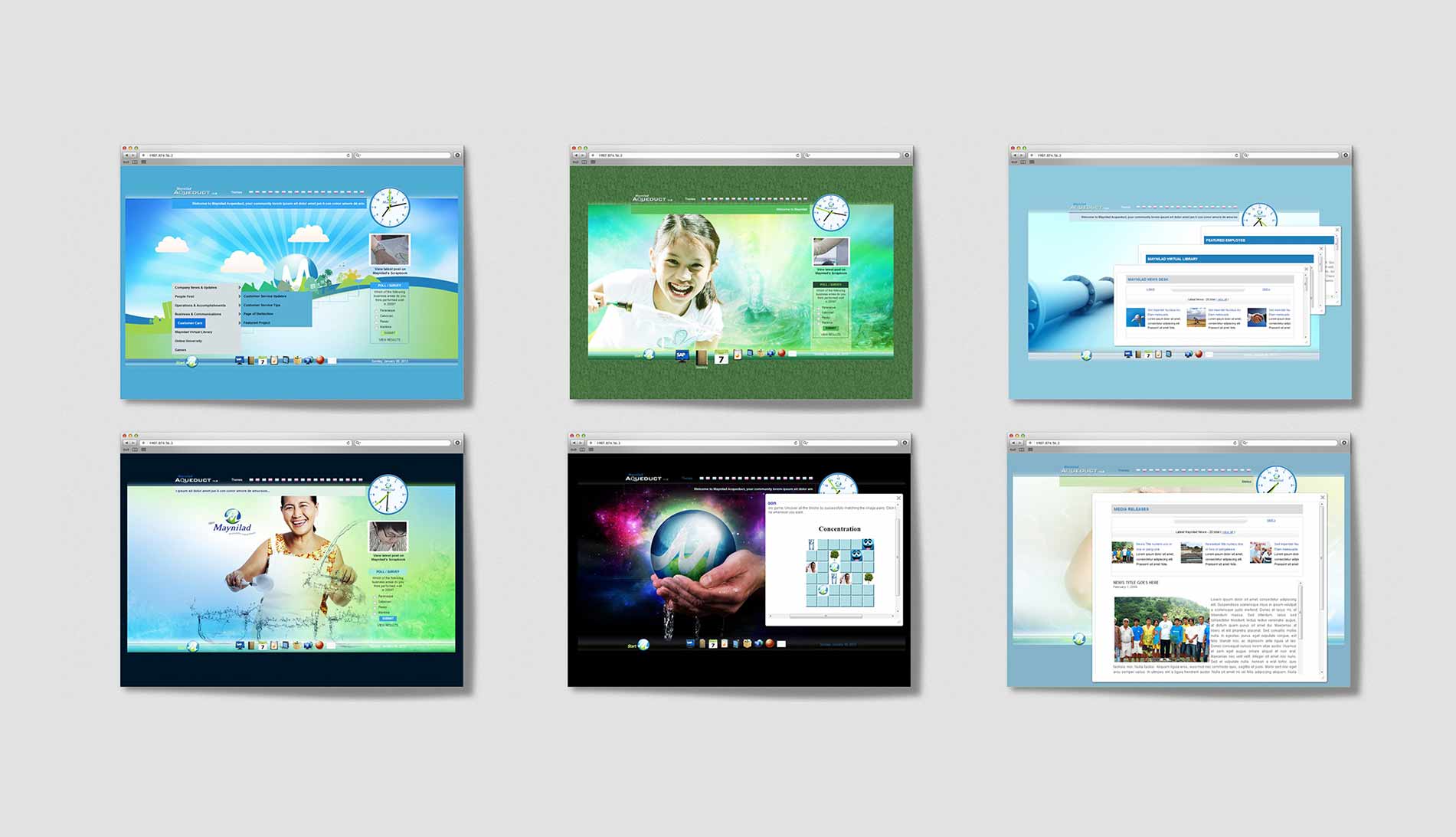 MAYNILAD WATER SYSTEMS INC.
Online and Website Design & Dev. | Systems Design & Dev. | Print Communications
Entrusted by Maynilad since 2013 to develop systematic and innovative systems design leading to consistent fluid website experience and comprehensive online presence. From the information to its functionalities, the website structure and organization delivers the same messaging as the company's thrust—- "dadaloy and ginhawa" further empowering its customer through the value added and intangible services made available on its online channel.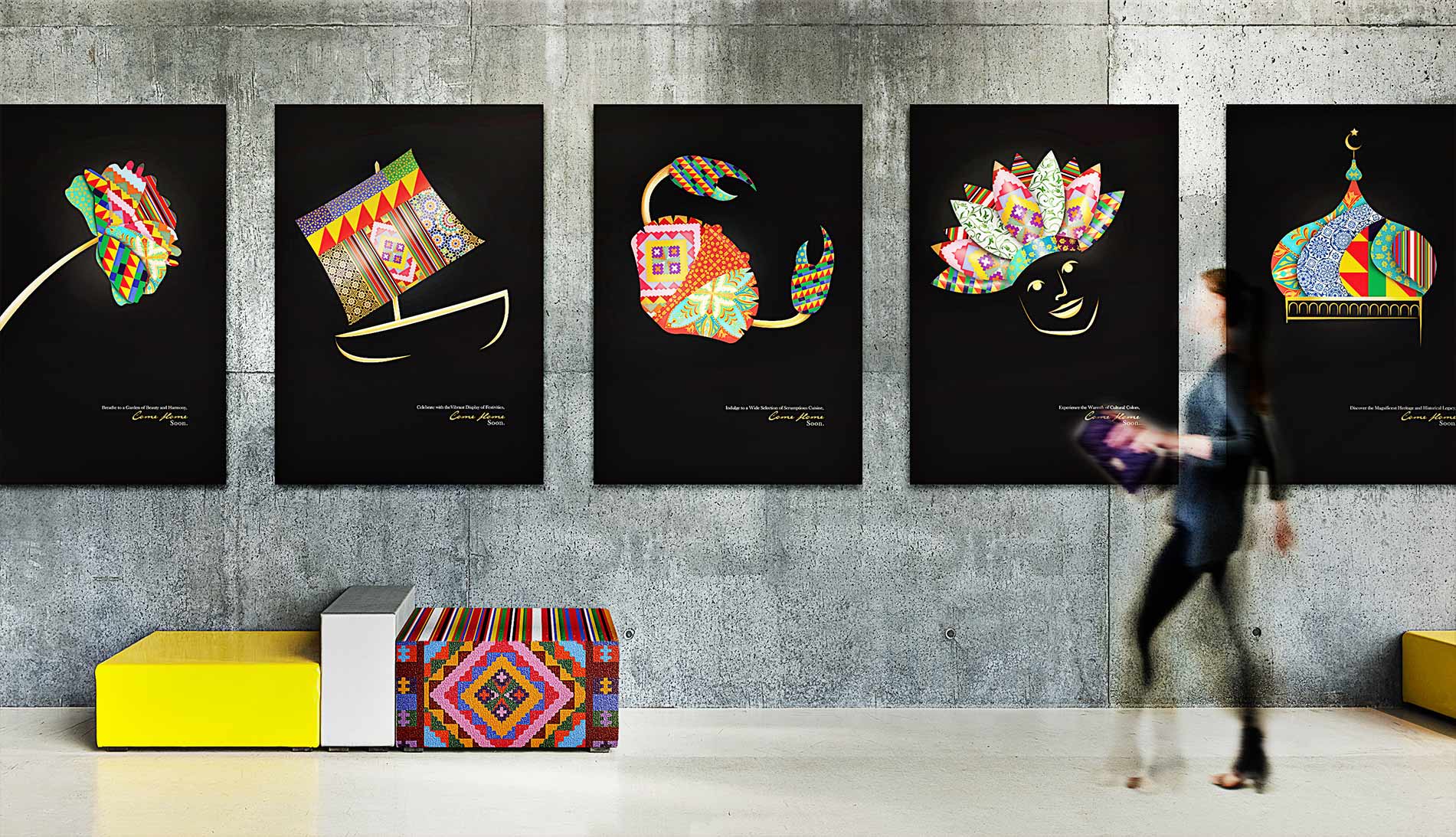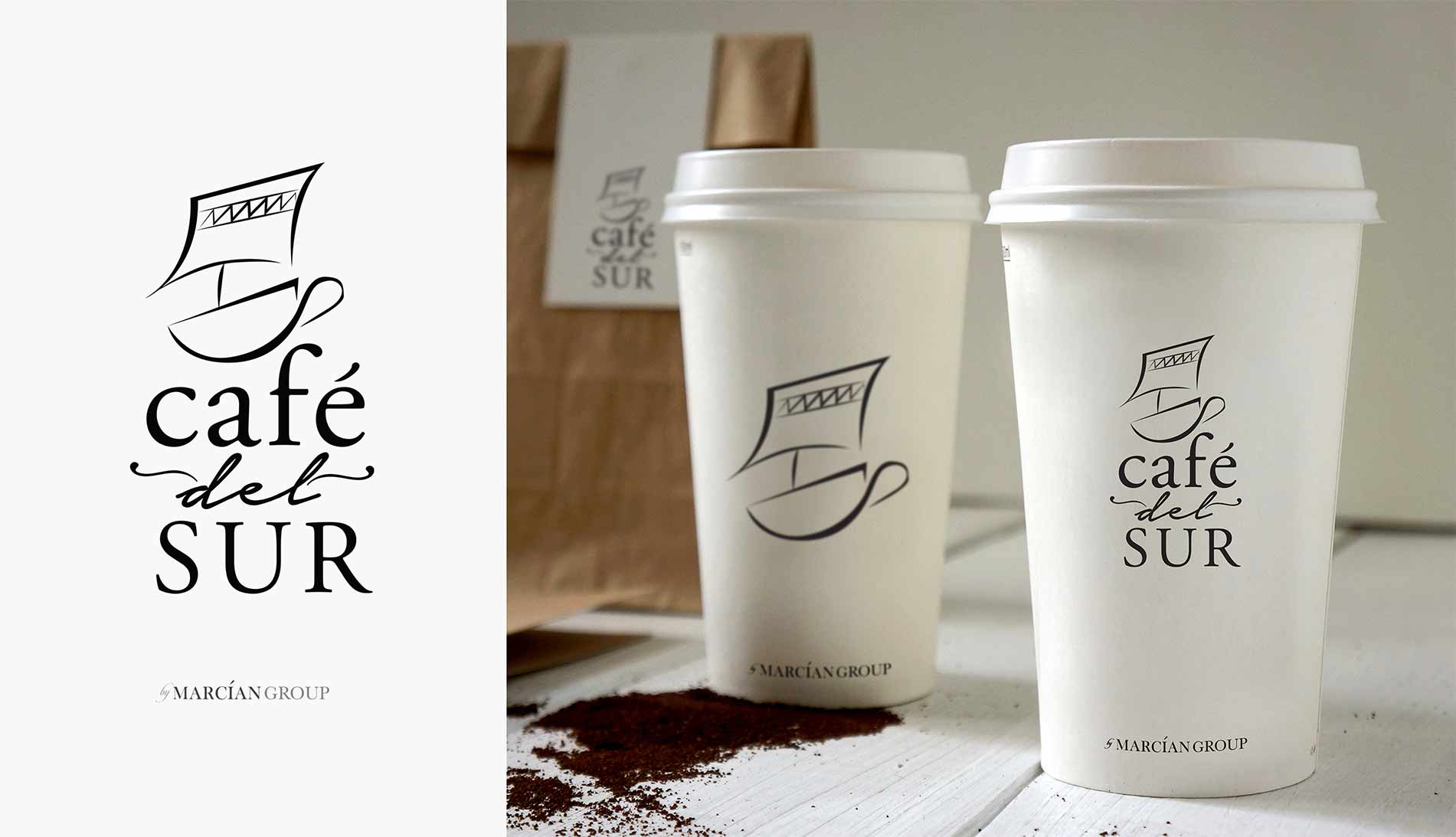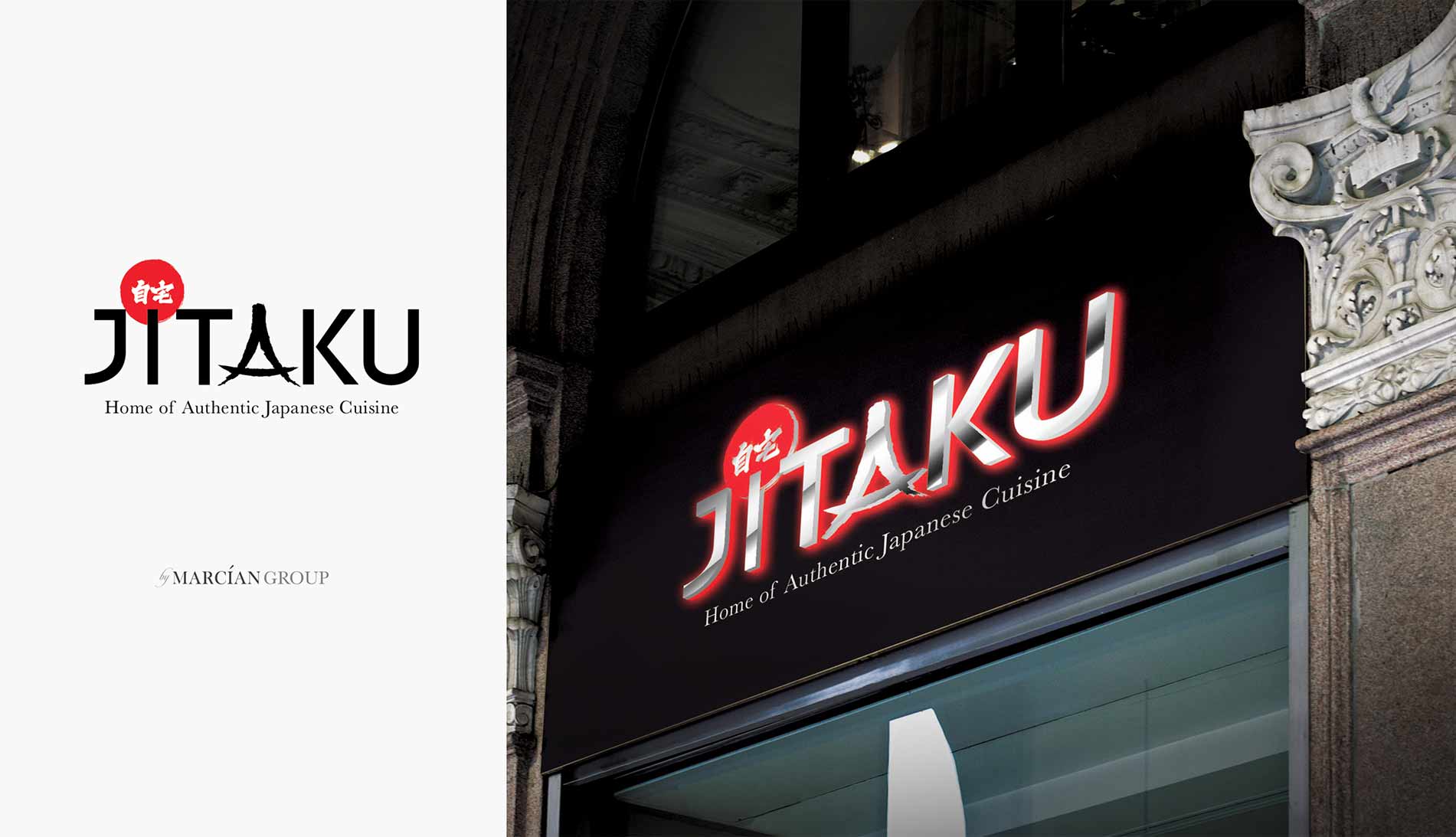 MARCIAN GROUP
Brand Structure and Organization | Brand Identity and Naming | Brand Management
Since its growth and expansion last 2015, Marcian has recognize the significance of Branding and Communication Designs to further amplify its well-received brand of hospitality across the Asia's Latin City, Zamboanga. From brands structuring and organization to Brand Naming and Identity, the communication designs are well-crafted rekindling love affairs with the city—- its roots, culture and tradition. Marcian Hospitality truly makes Zamboanga feels like home.
more about the project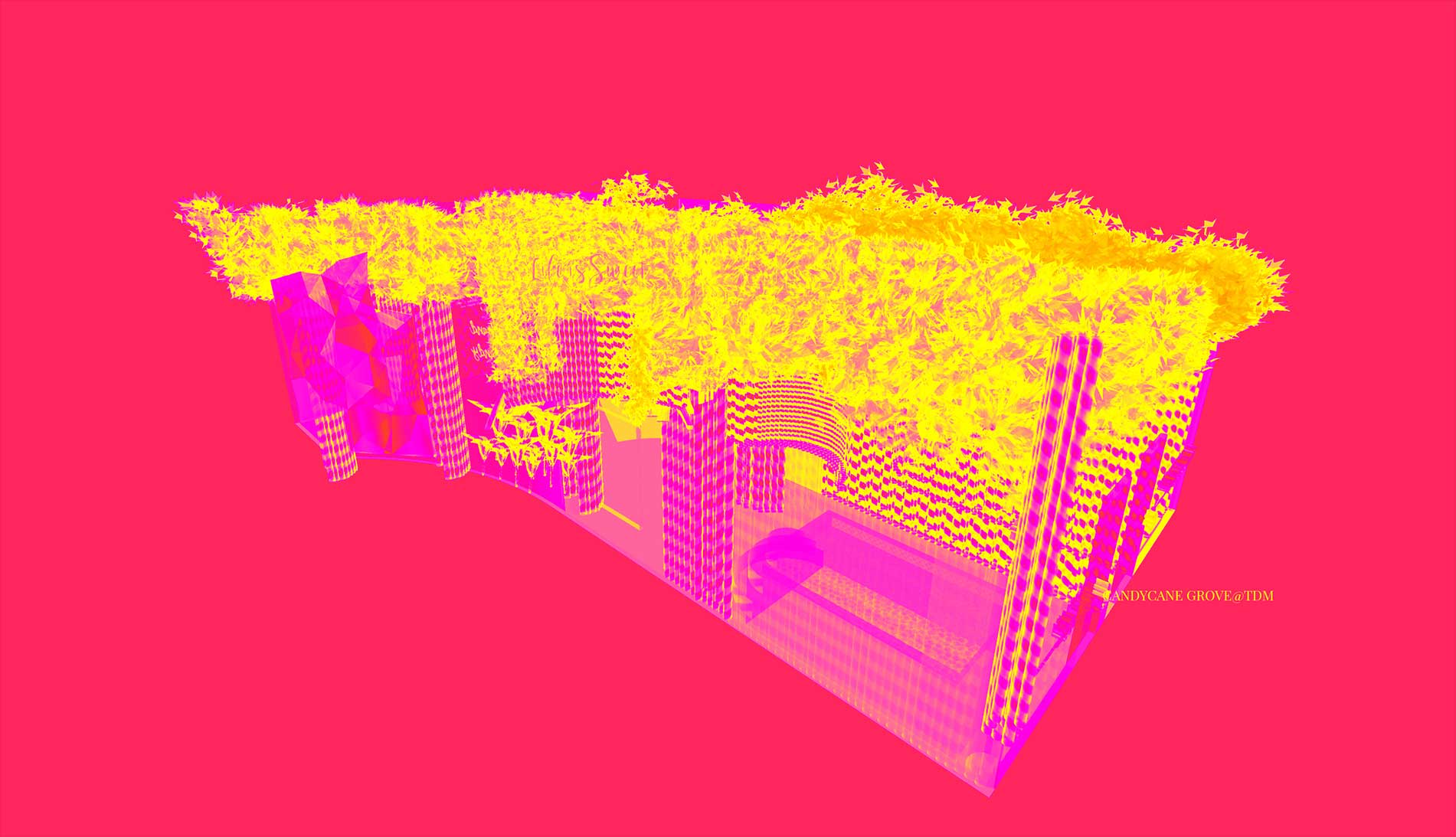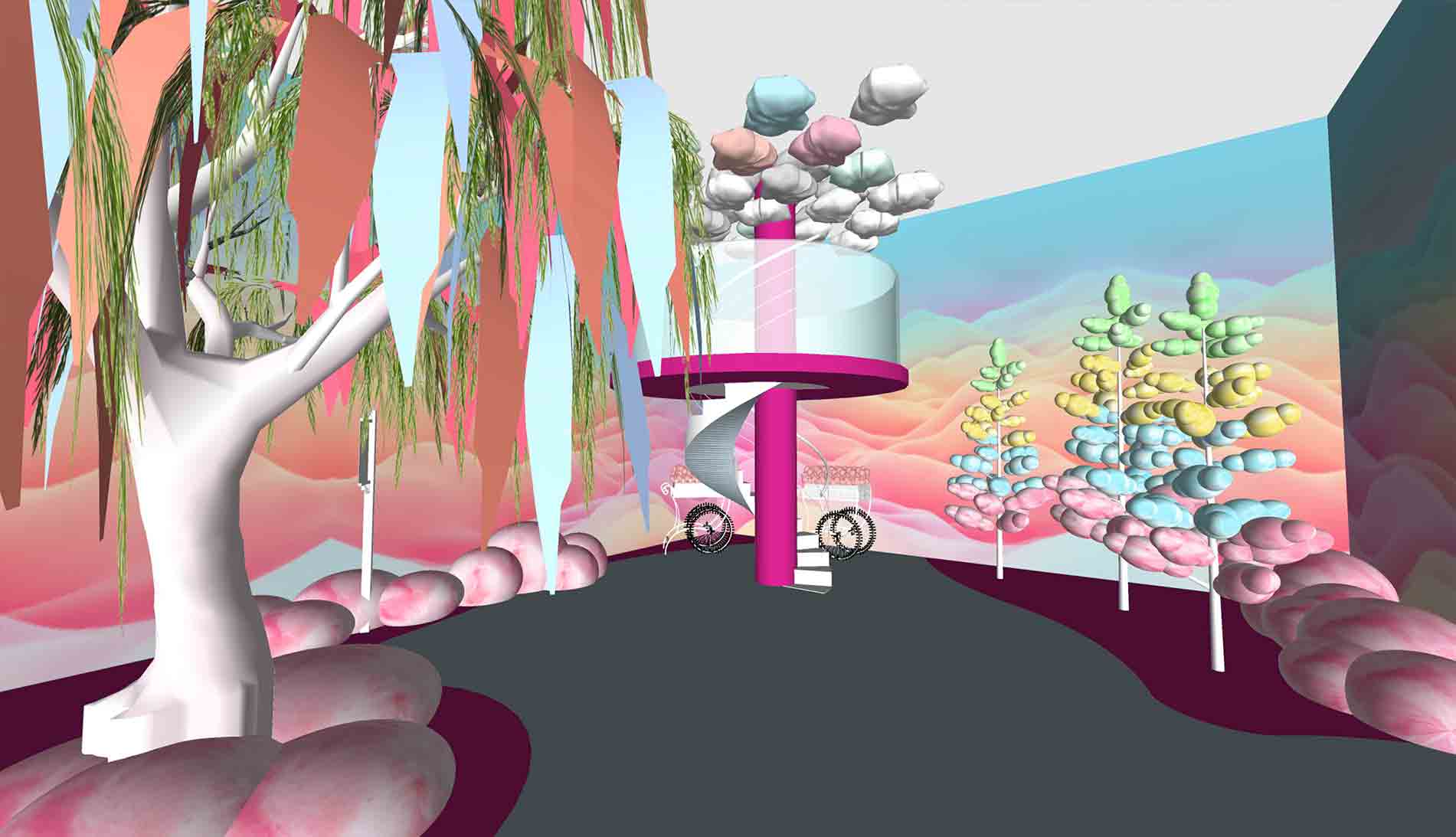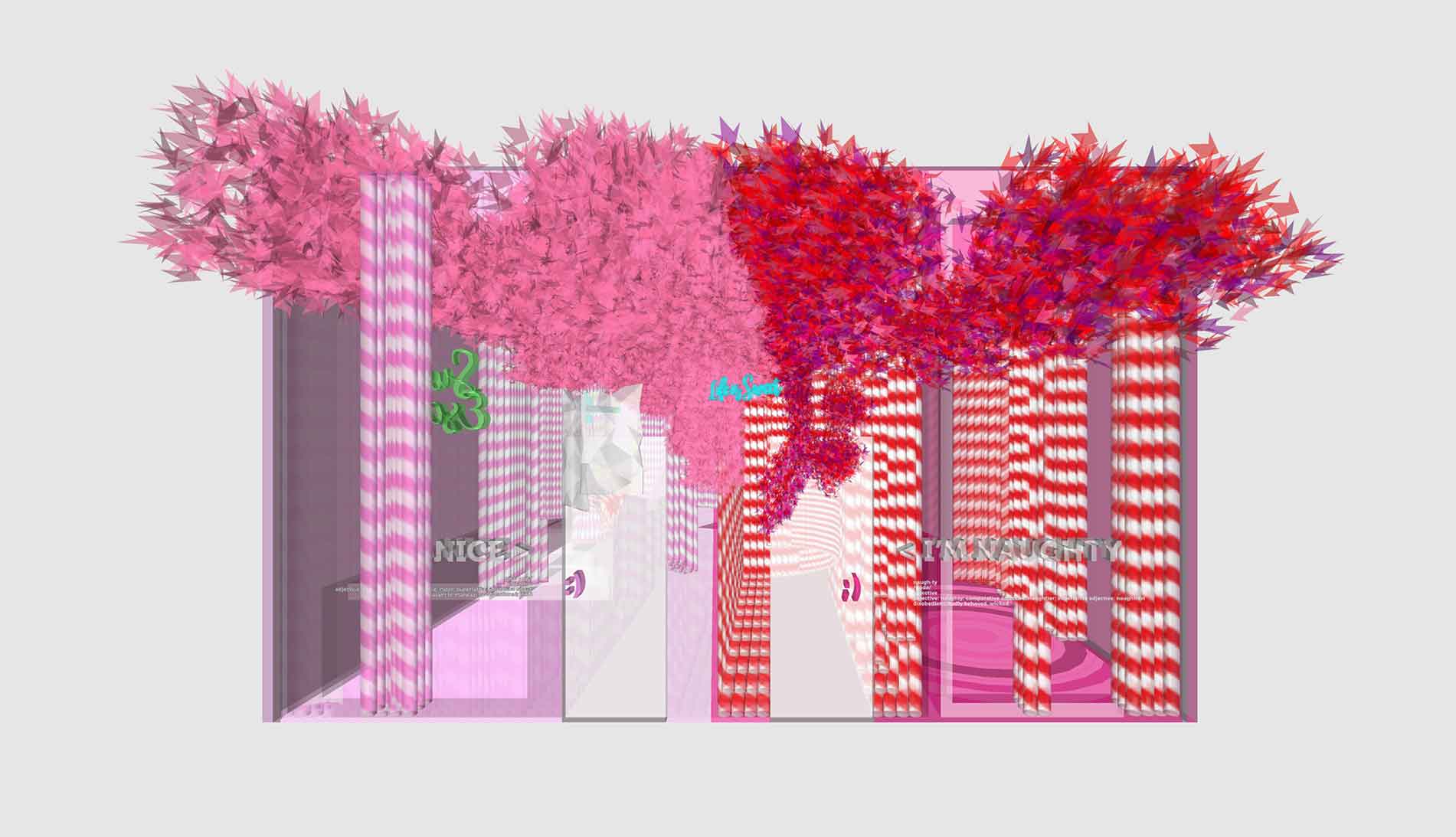 THE DESSERT MUSEUM
Space and Experience Design | Print Design and Communications
Tasked to conceptualize and design three (3) rooms each of distinct experience for the modern Filipino families. The space designs incorporated indispensible fusion of design, functionality and character delivering a complete sensorial experience. A remarkable experience to work with young and dynamic entrepreneurs who share the same passion for adventurous ventures. Today, the museum is dubbed to be an instagram haven for millenials and the young at heart.
more about the project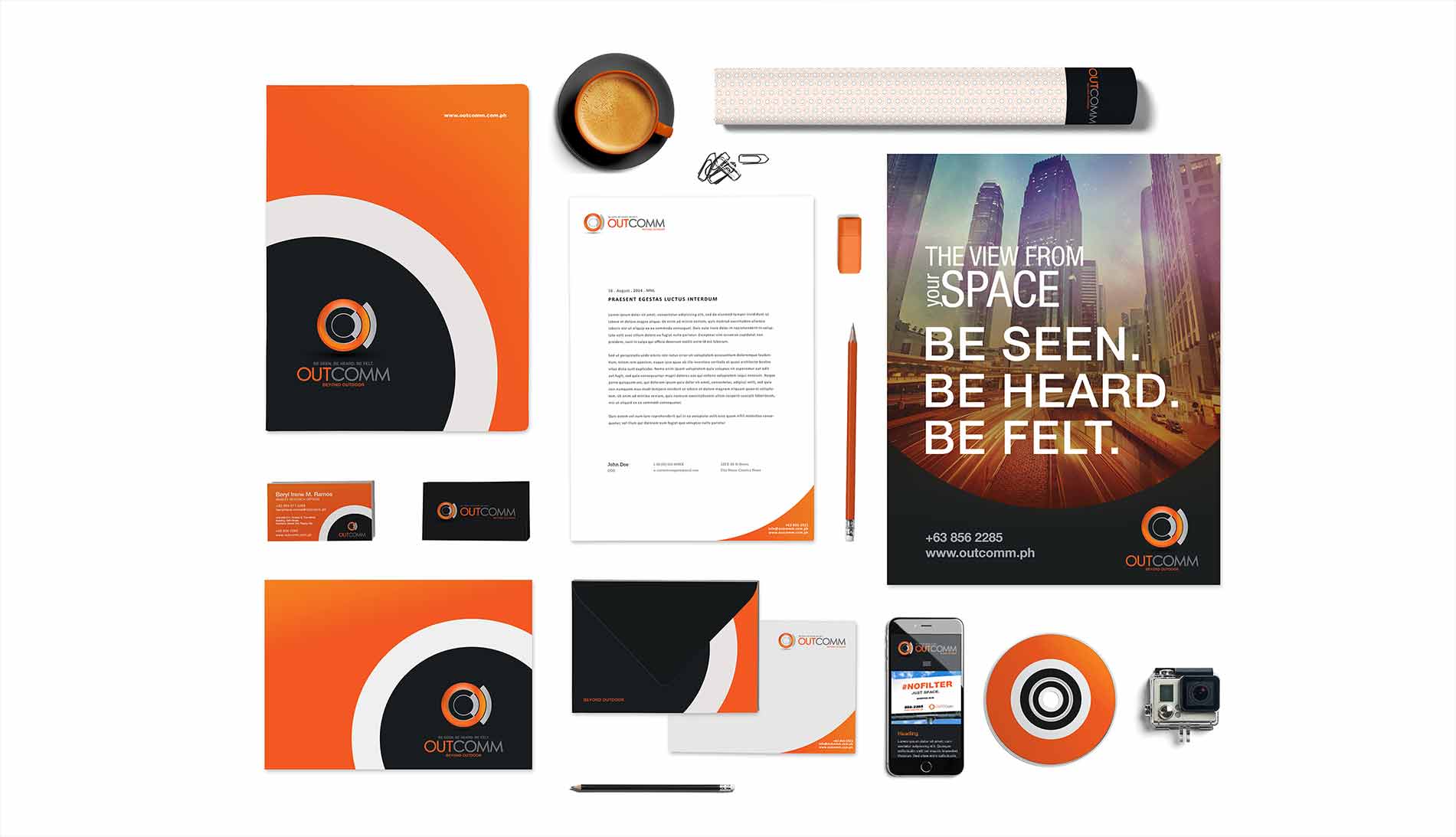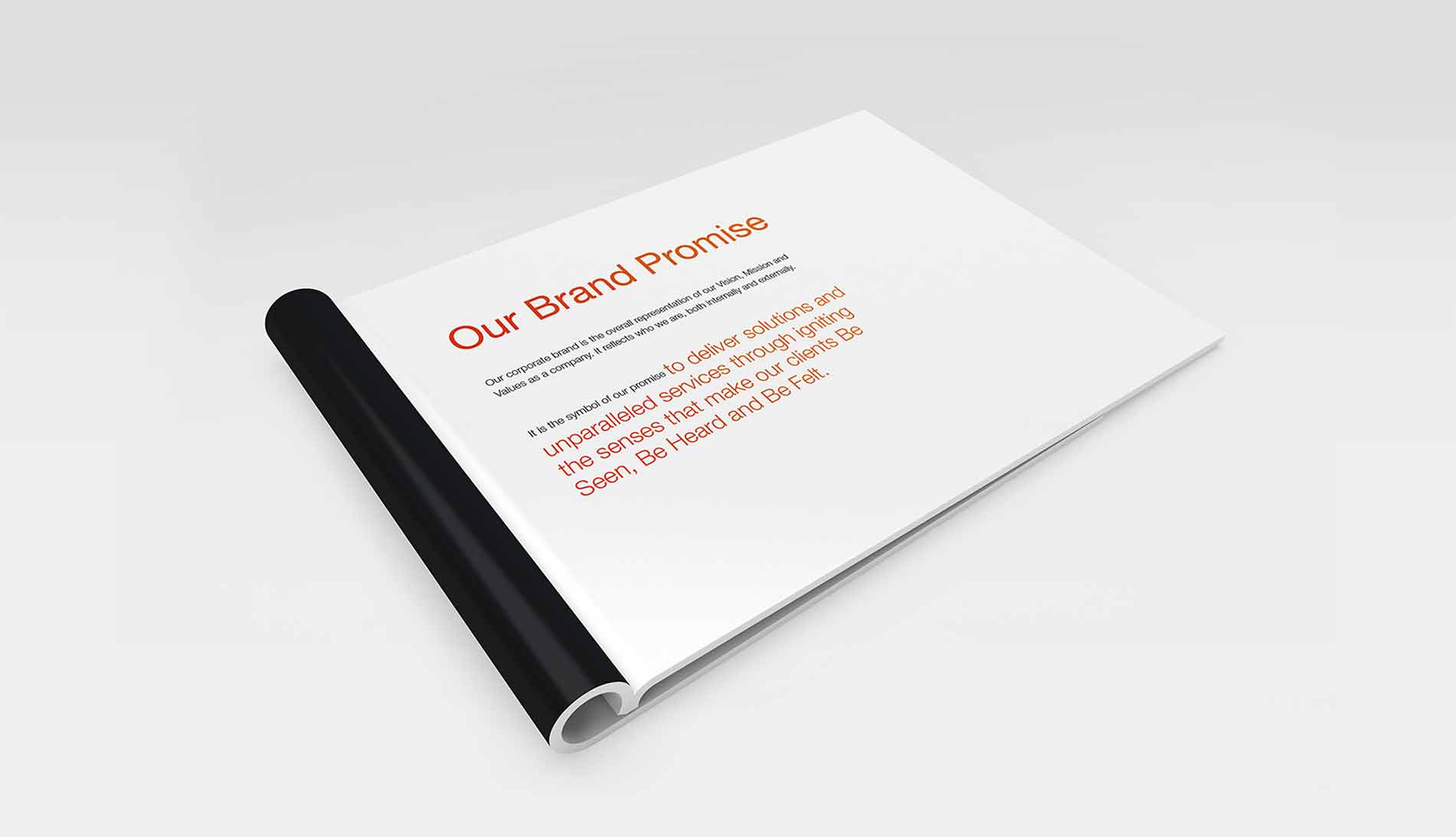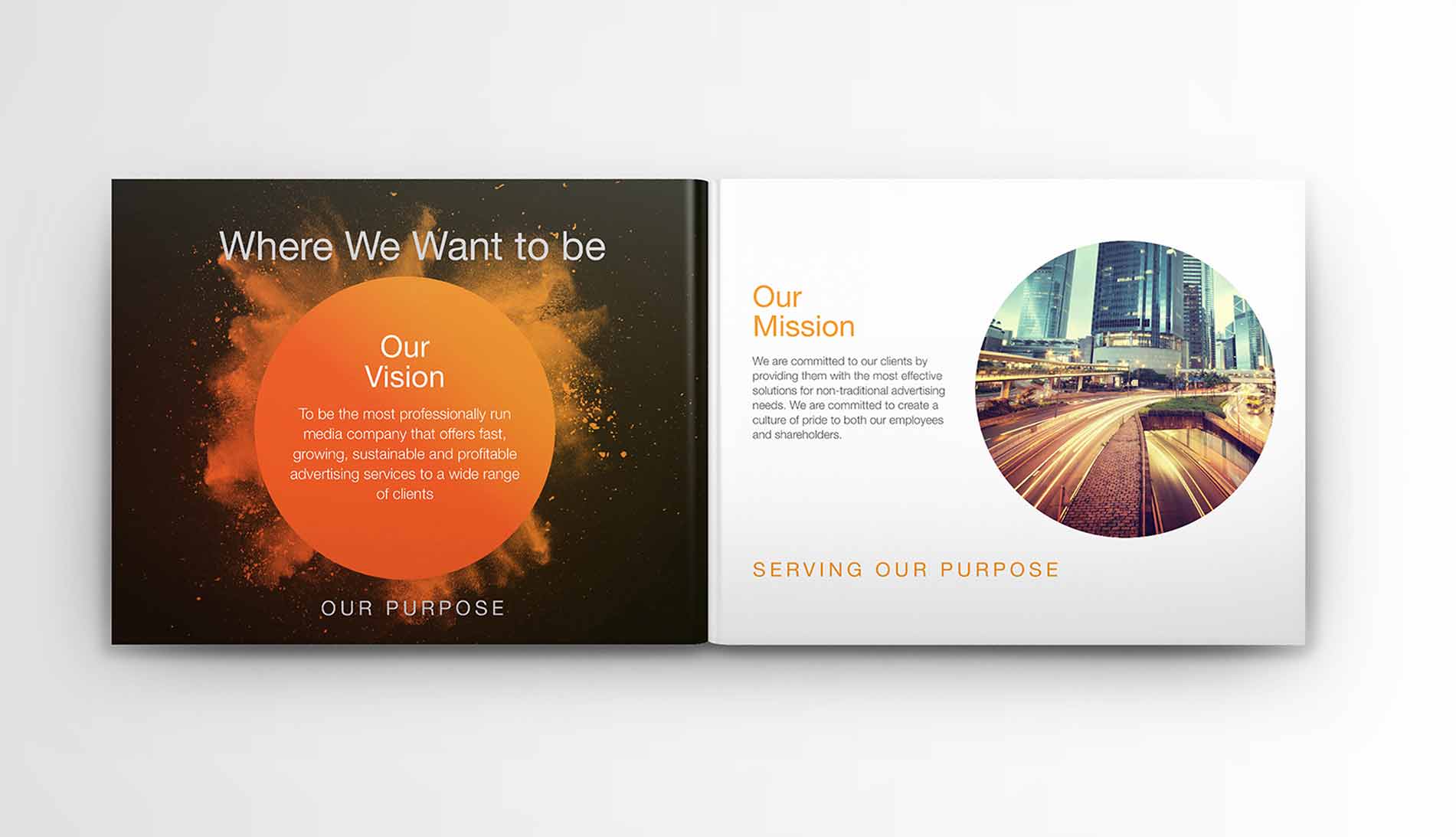 OUTCOMM INC.
Brand Identity and Expressions | Brand Messaging | Advertisements
Outcomm Inc. deliberately reinvented its brand to align its growth and services expansion. From Outdoor Advertising Services provider expanding into innovative Digital Solutions. Primary to its Branding is its compelling messaging that encapsulates its value added solutions across traditional and digital media platforms communicating a distinct experience of the brand—- Be Seen, Be Heard, Be Felt. OutComm Beyond Outdoor.
more about the project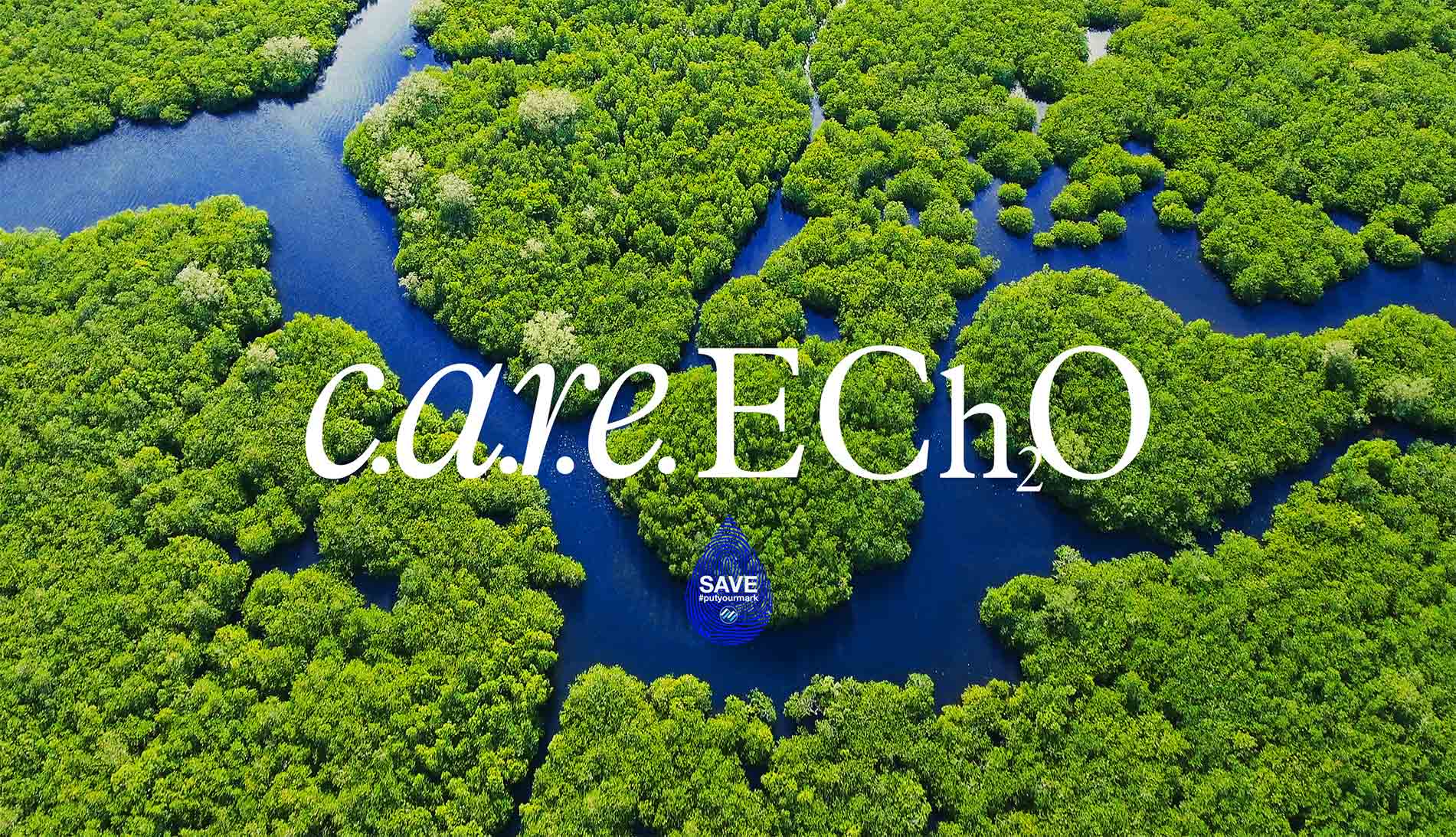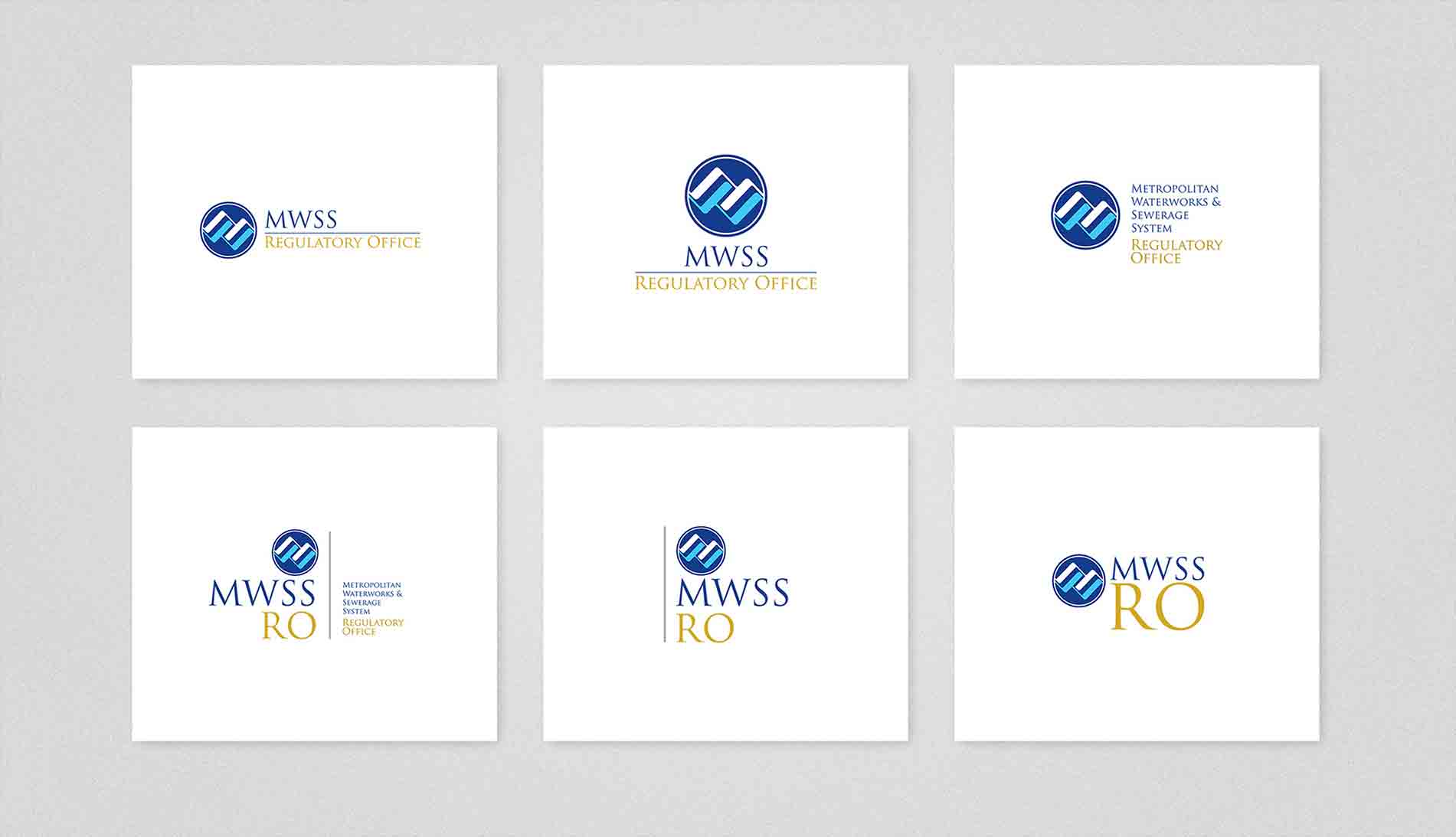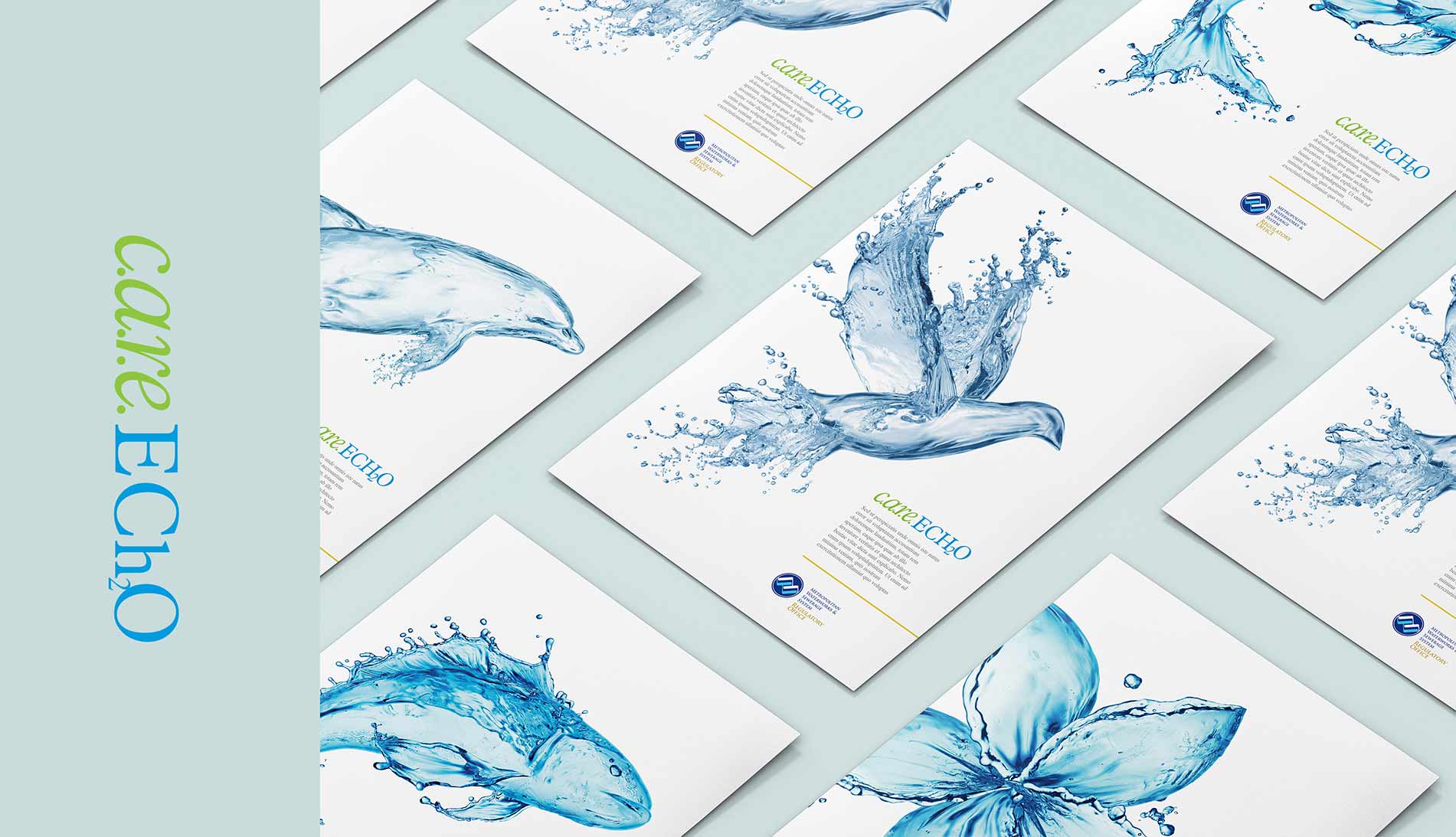 MWSS-RO
Brand Identity System, Messaging, Tonality and CSR Campaign & Voice.
Commissioned to reinvent the brand identity system representing the institution's Regulatory Office in 2015. Essential to the brand development is the ability to communicate the mandate of the institution uplifting its integrity, communicating its vital roles and revolutionizing the stereotype perception on any regulatory body. Created MWSS-RO brand identity system serving as a seal of high standards and affirmation of its authentic public service.
more about the project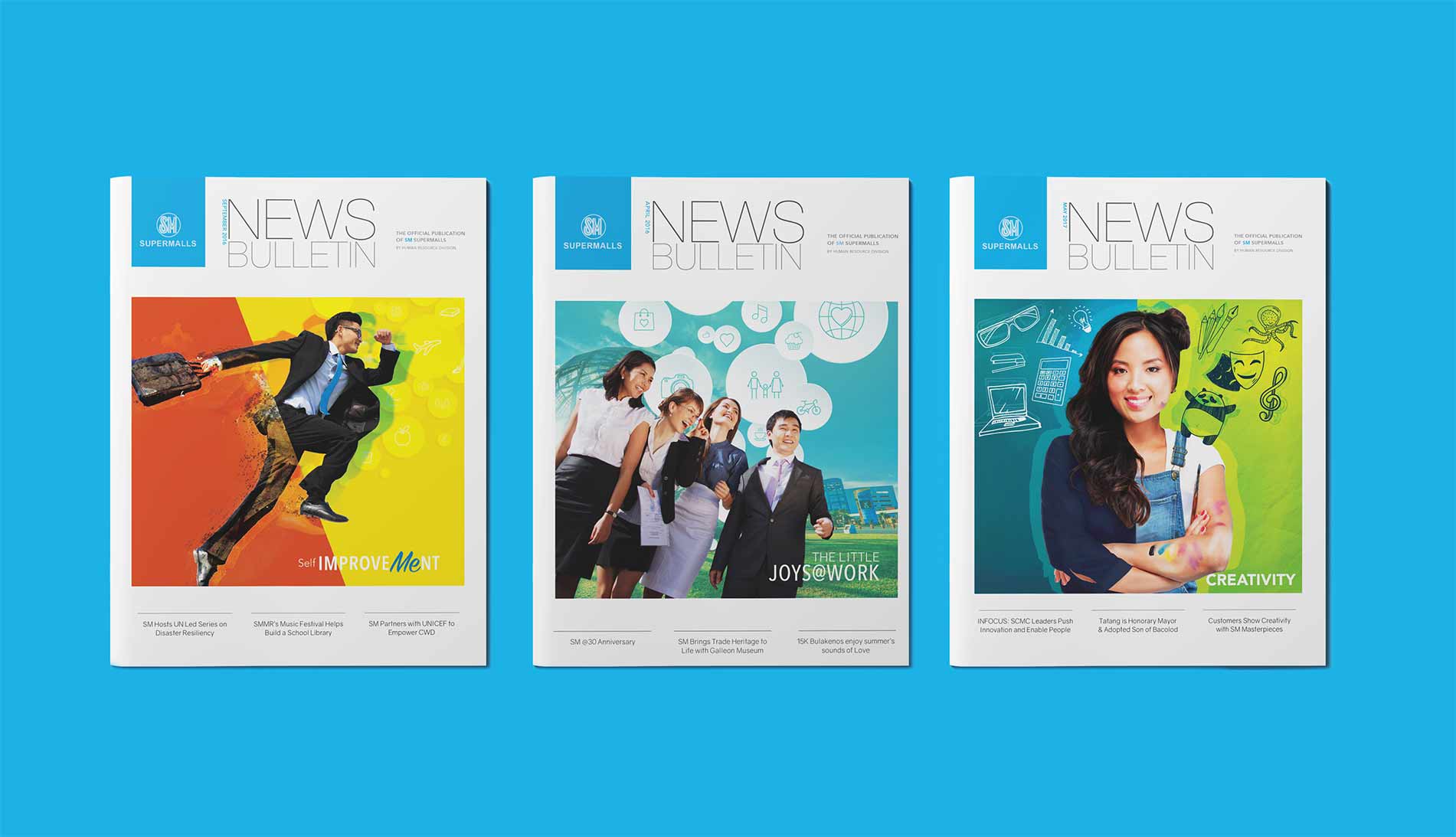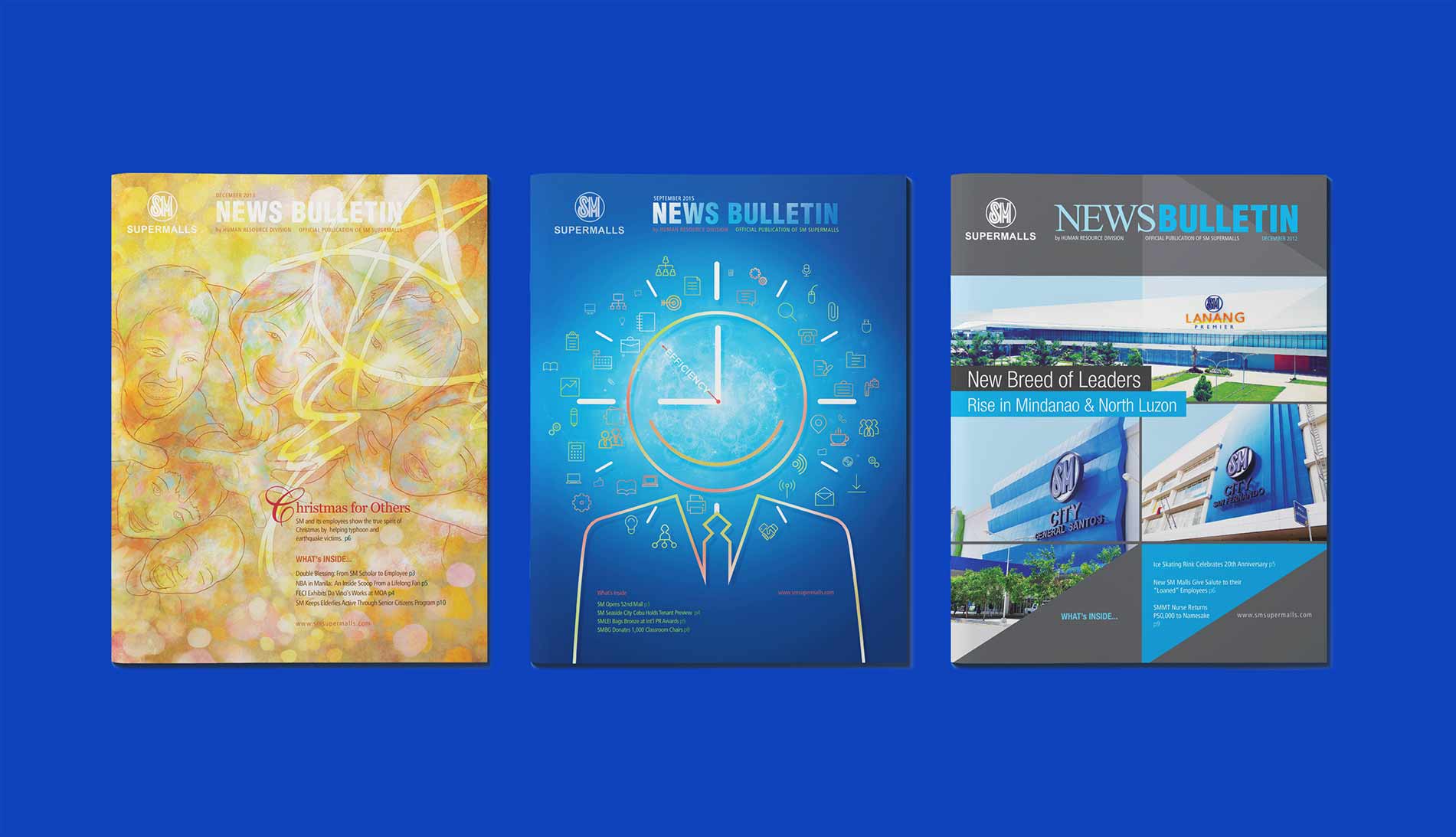 SM Supermalls
Internal Print Communications
Print Communications for Internal Publication since 2012, every quarter we provide conceptual designs and artwork while preserving the publication's structure and organization. Over the years, the publication has undergone creative remodelling, settling into a simpler yet impactful output which immediately communicates information to its readers/audience.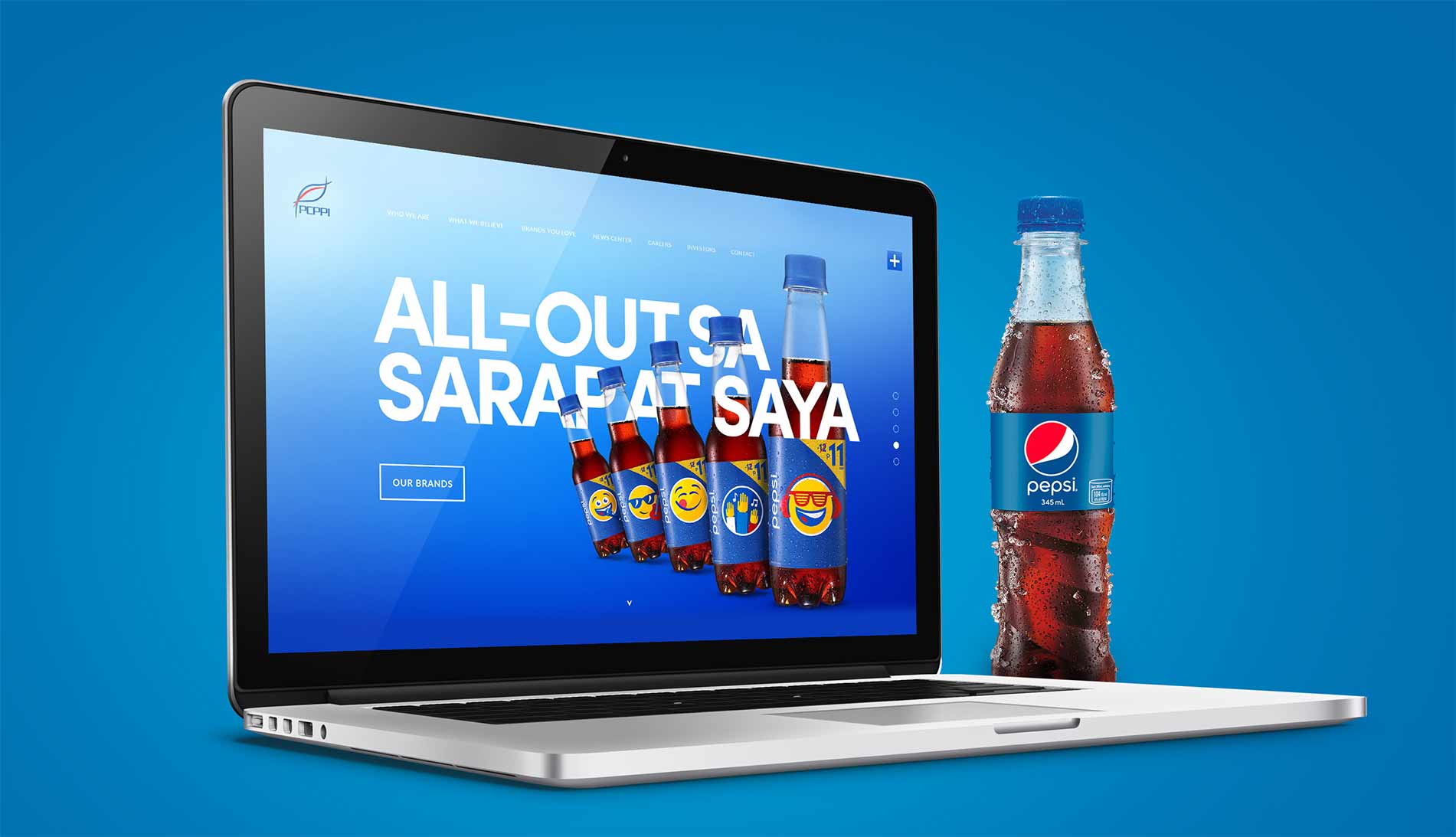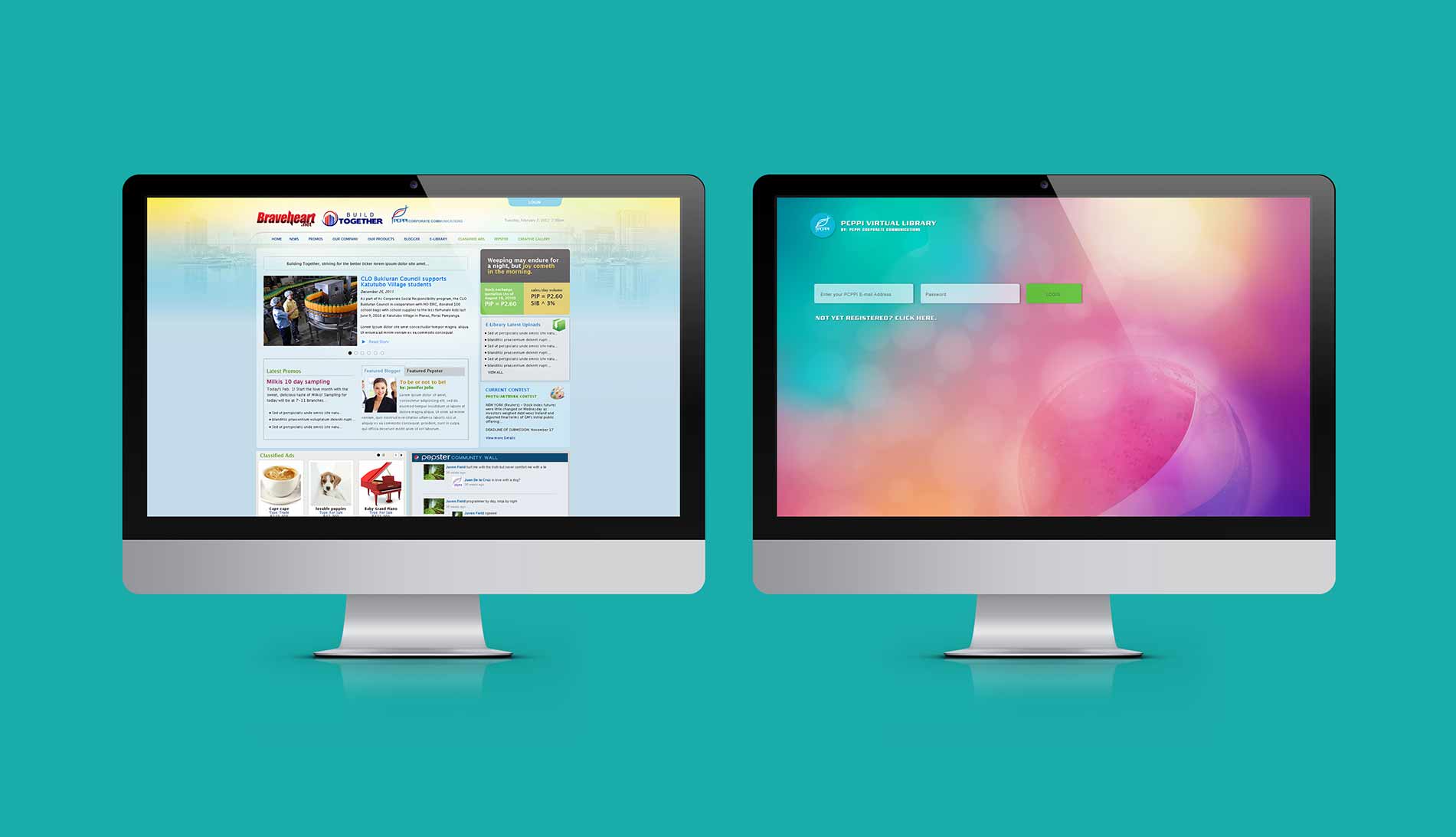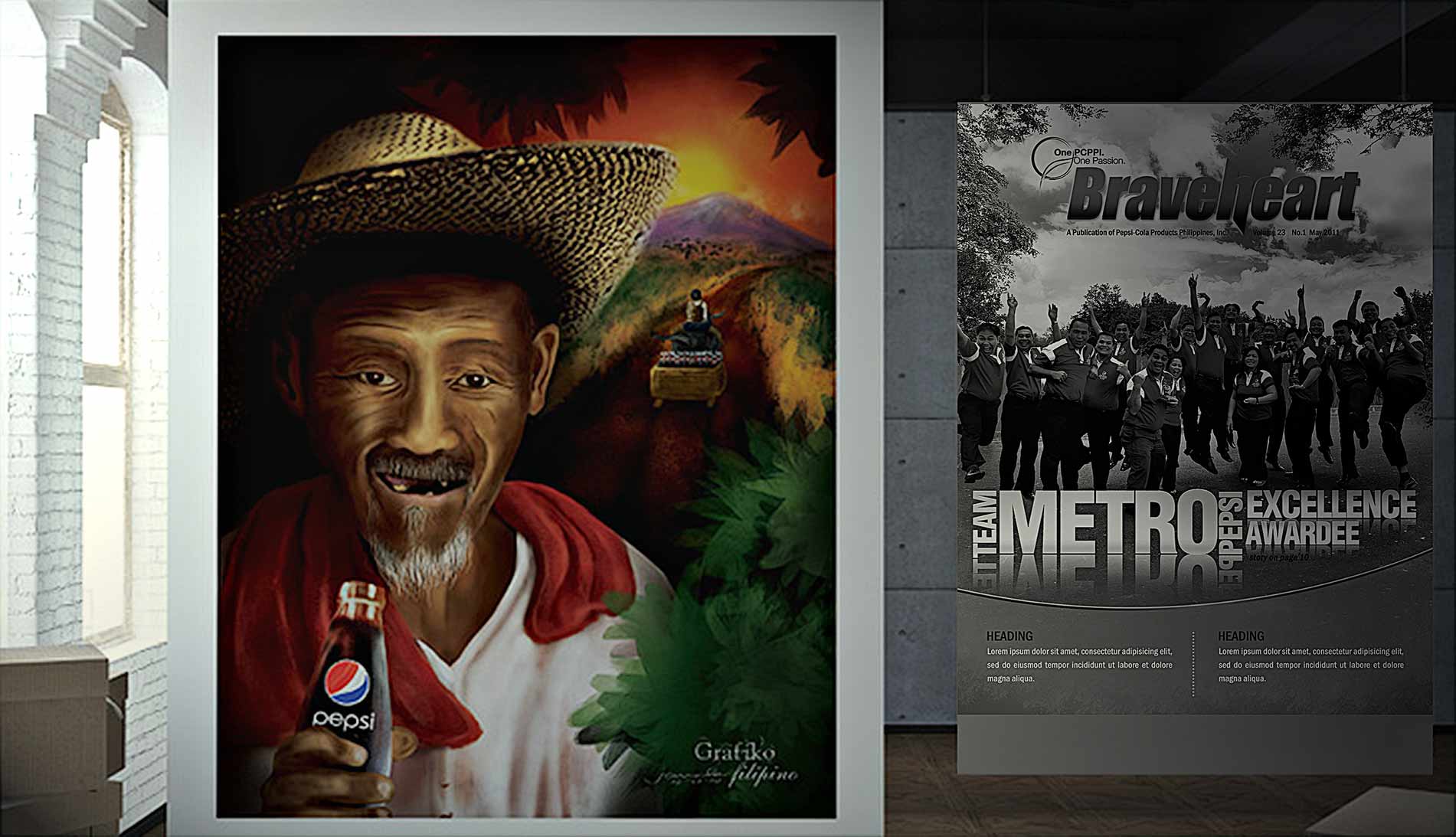 PEPSI-COLA PRODUCTS PHIL.
Website Design & Dev. | Systems Design & Dev. | Print Communications
Since 2010 we have been buiding and developing Pepsi Philippines' online platforms alongside its Corporate Communications Department to disseminate information and resources for its stakeholders. Flexibility, Adaptability and Functionalality are among the top considerations when we created every online channels for PCPPI.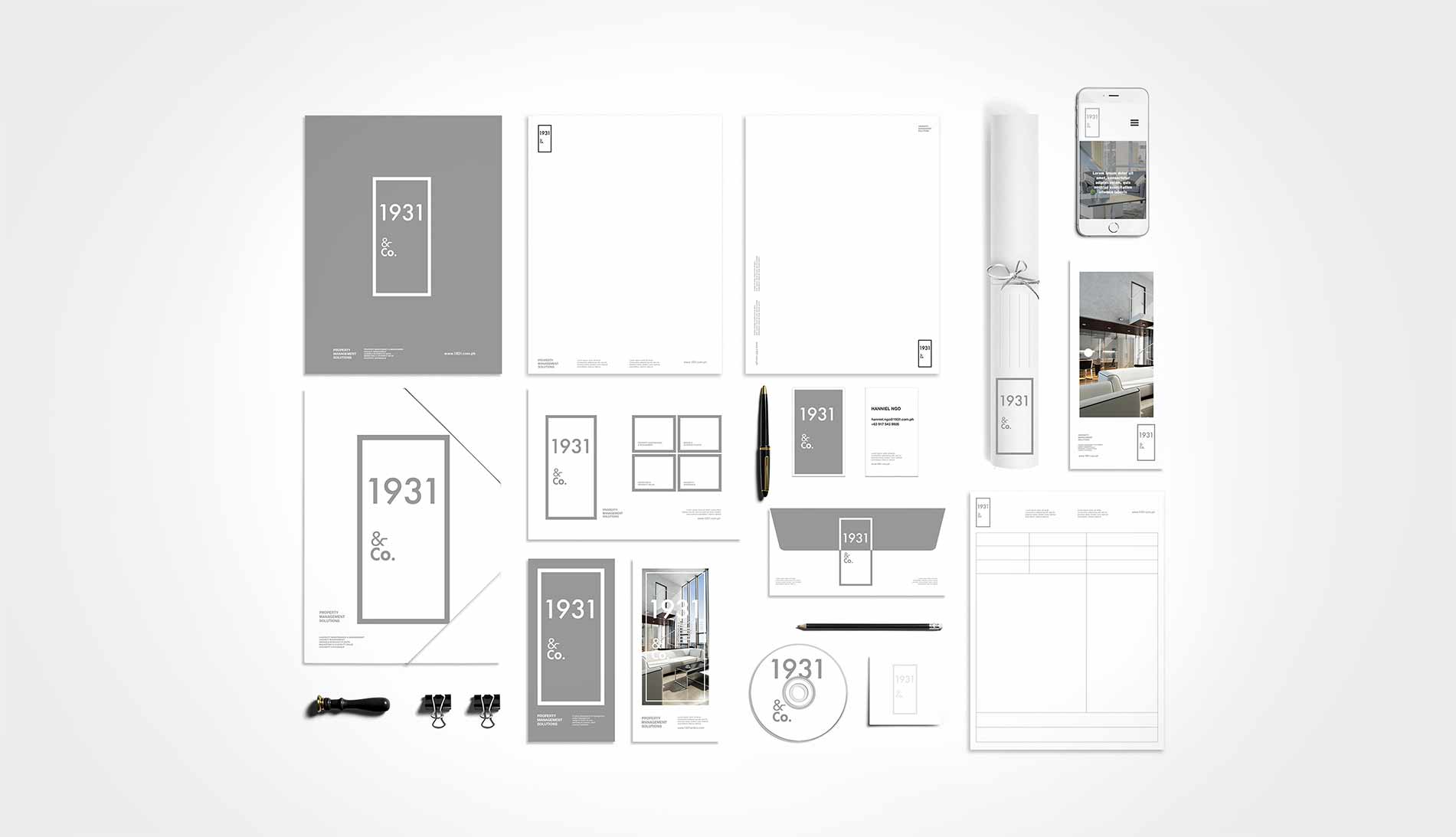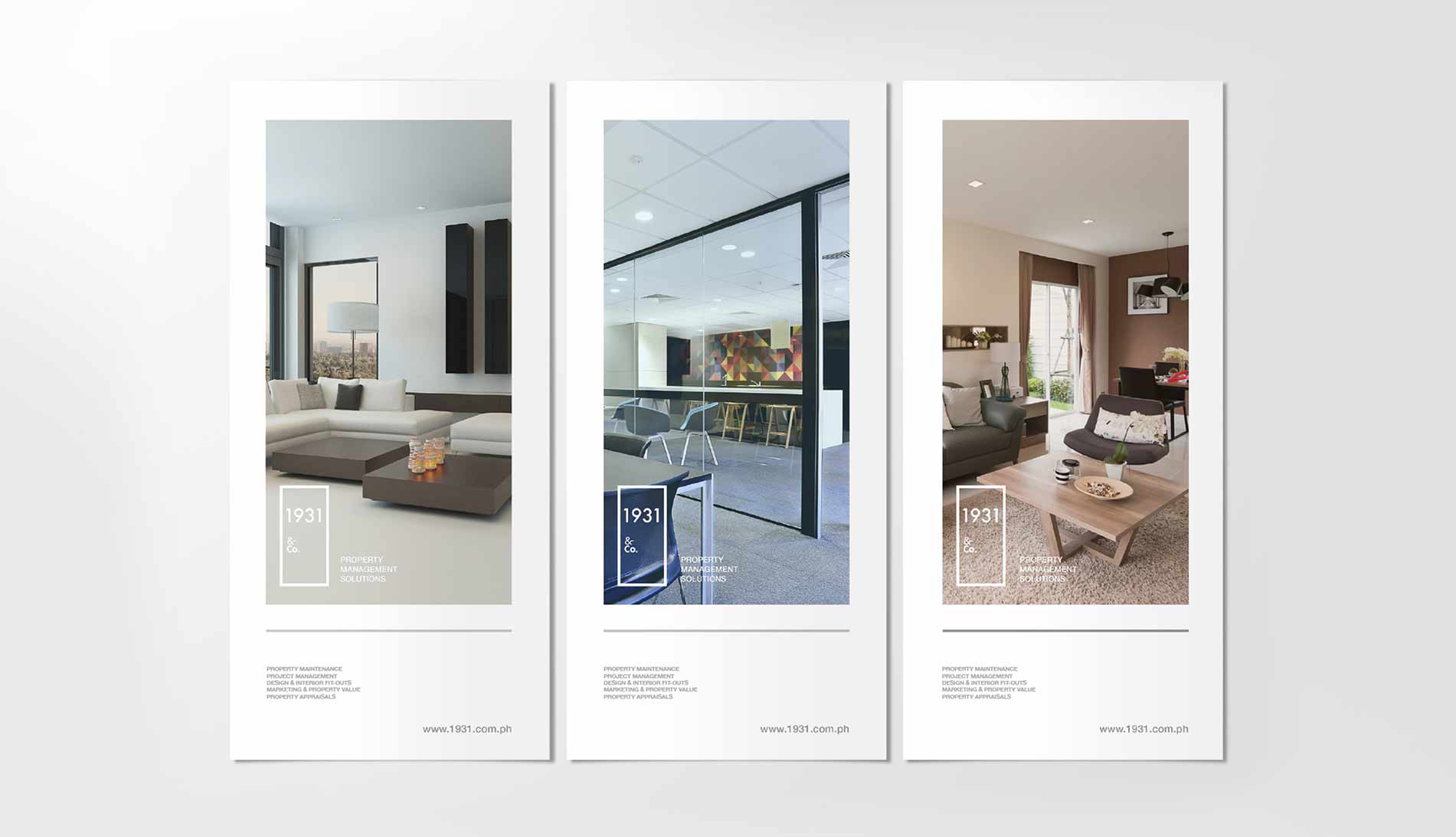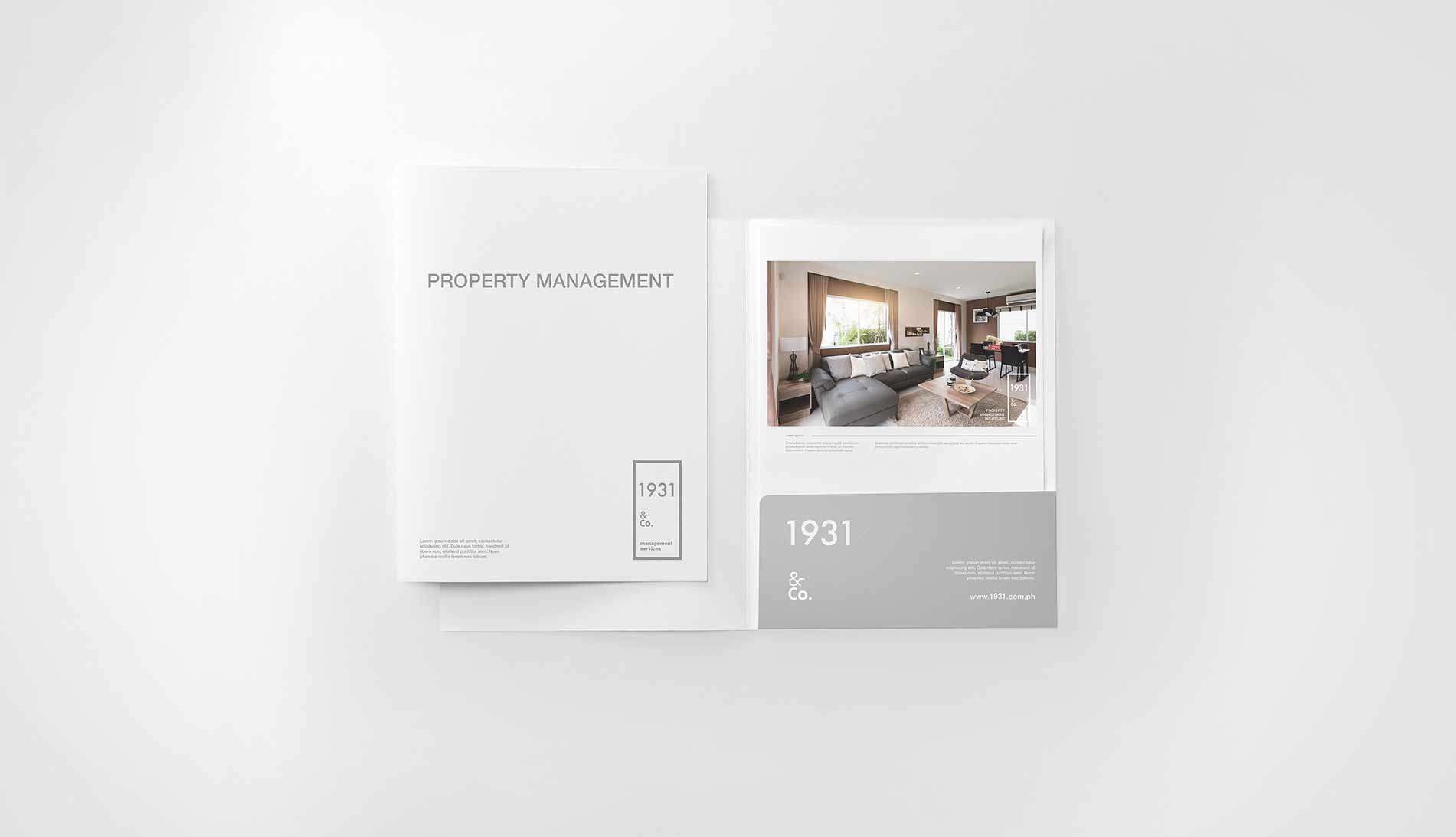 1931 & Co.
Brand Identity and Expressions | Brand Messaging & Communication Design
Branding is storytelling, it creates profound identification of who you are while narrating your vision, mission and purpose that eventually spur connection and relationships. The developed communication designs emanate the owners' humble beginning from its apartment unit 1931 where it all started to becoming a full suite Property & Project Management.
more about the project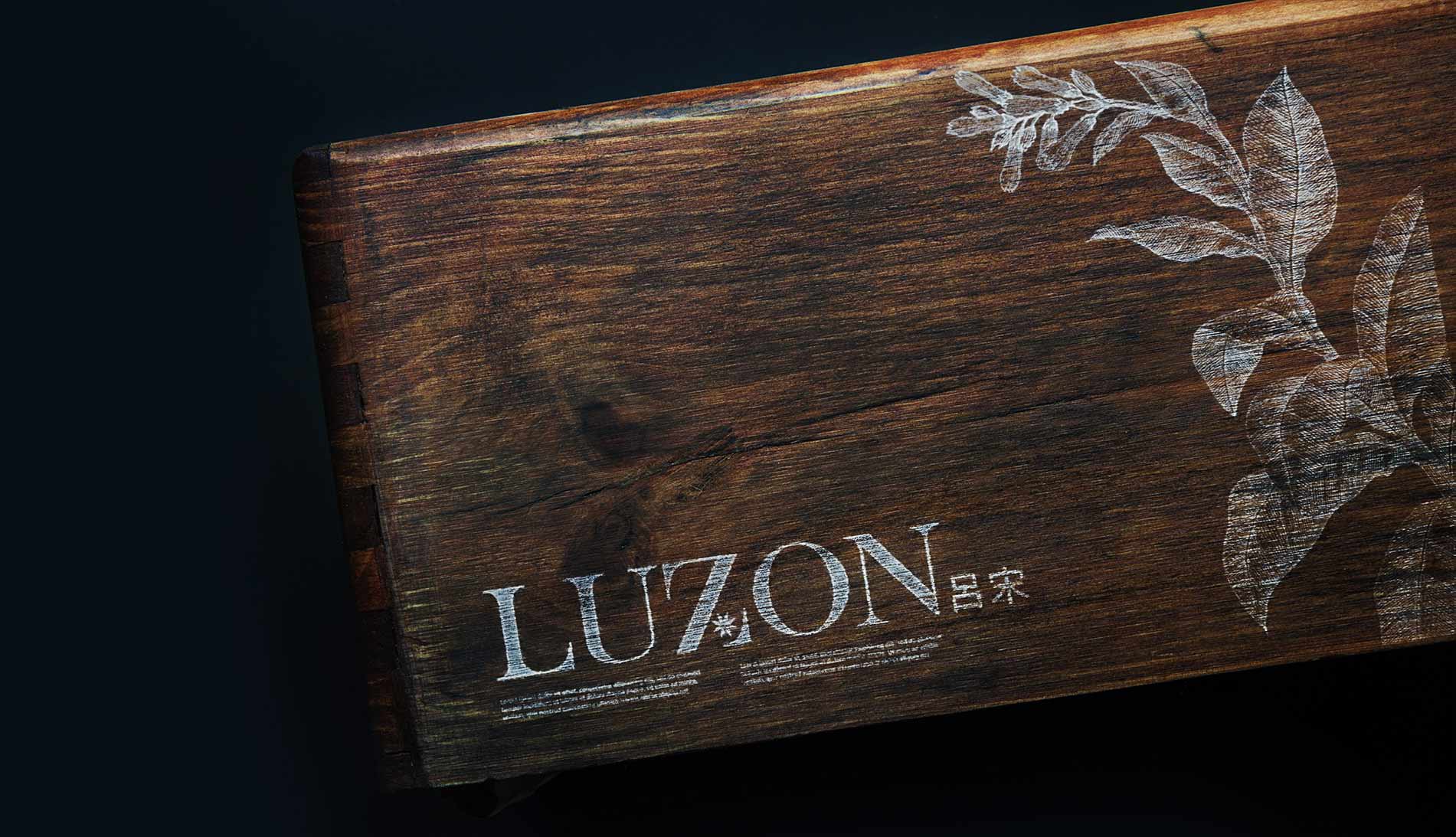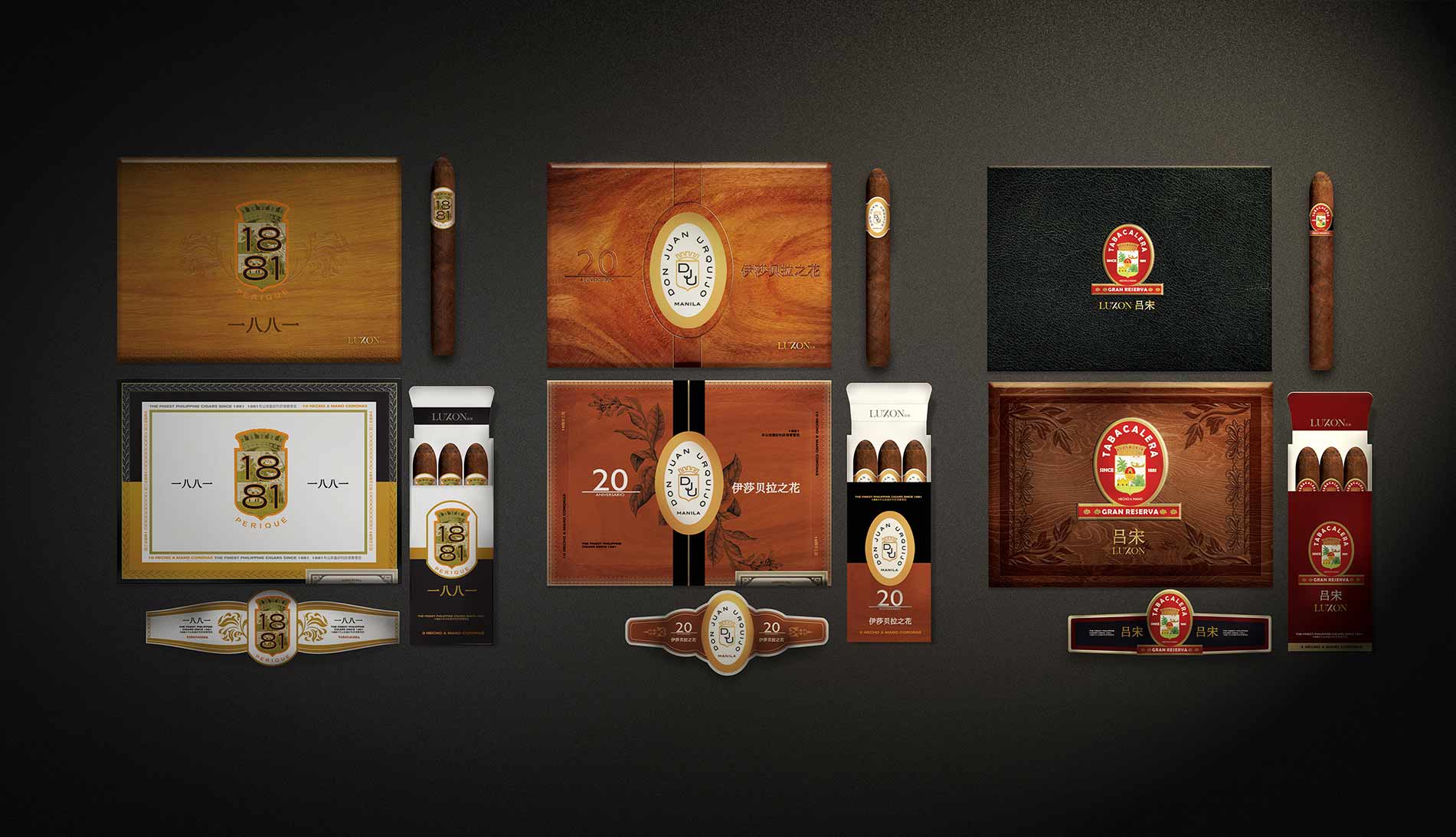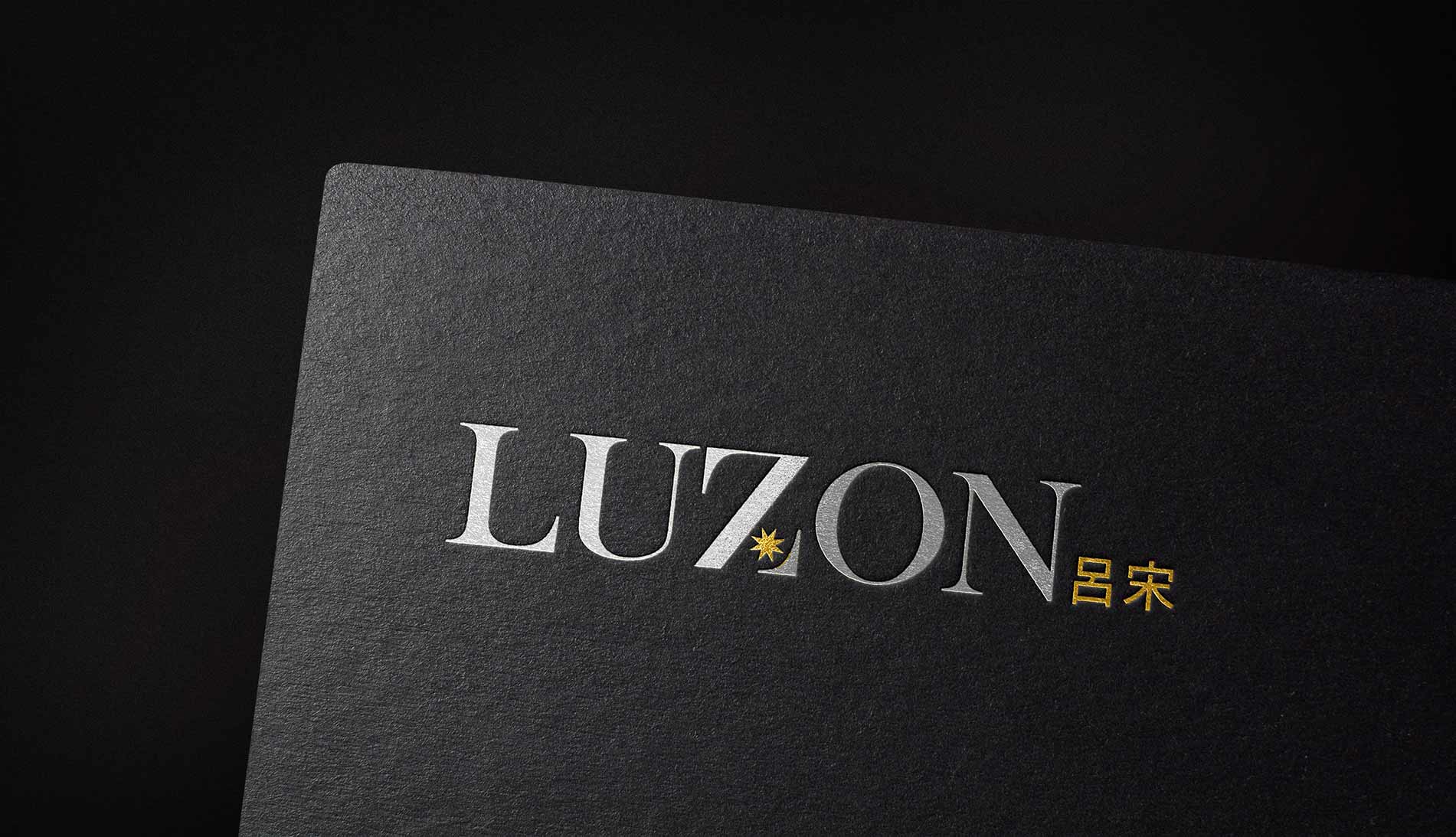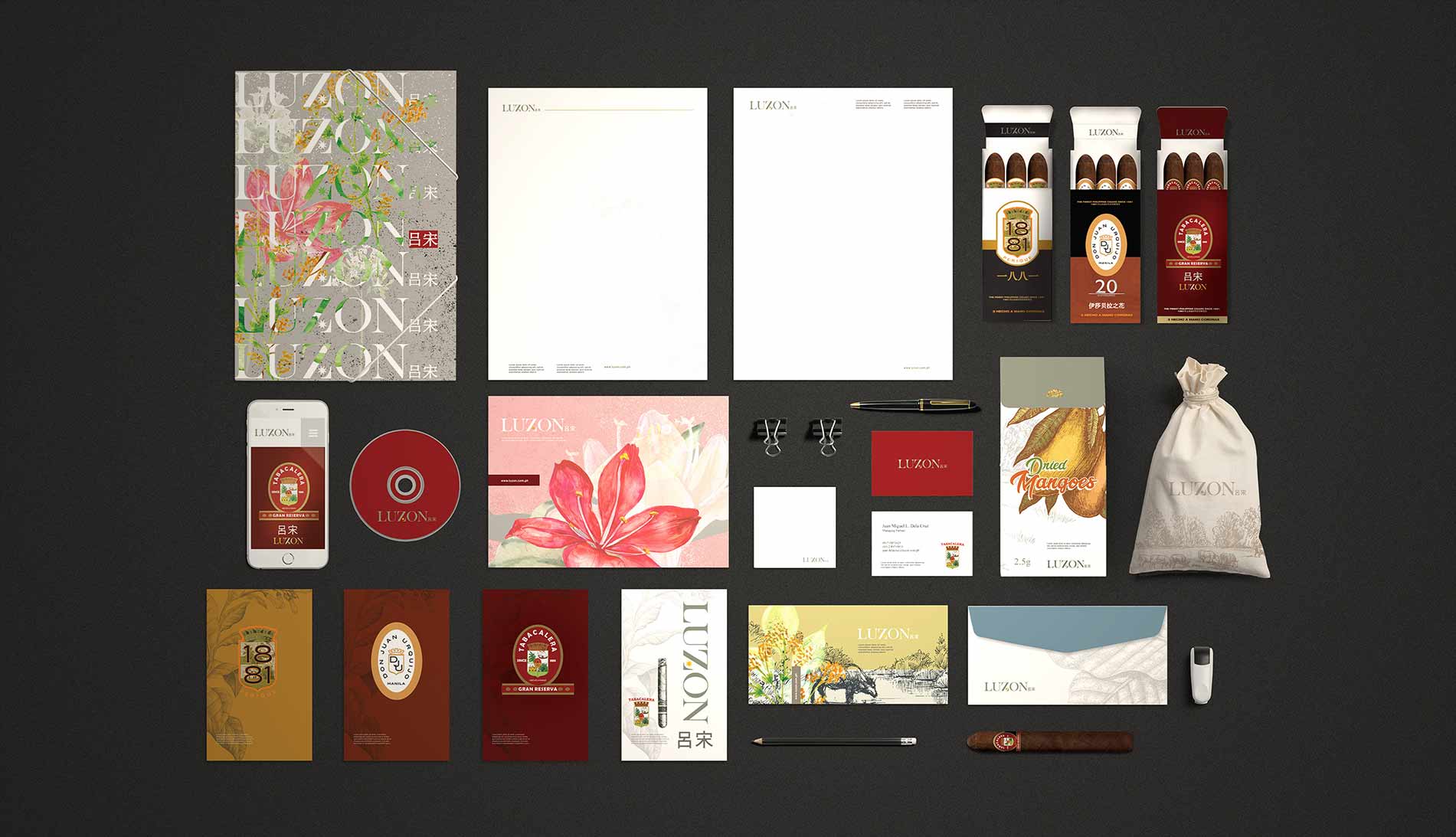 LUZON INC.
Brand Identity and Expressions | Brand Messaging | Print and Packaging Designs
An emerging Philippine curators and distributors of local artisan products to its neighboring asian market—- Luzon Inc. Beyond the company's development, we have developed its comprehensive visual expression, packaging and communication designs that are aligned to its target market resulting to a favorable outcome on its profit margin and business development.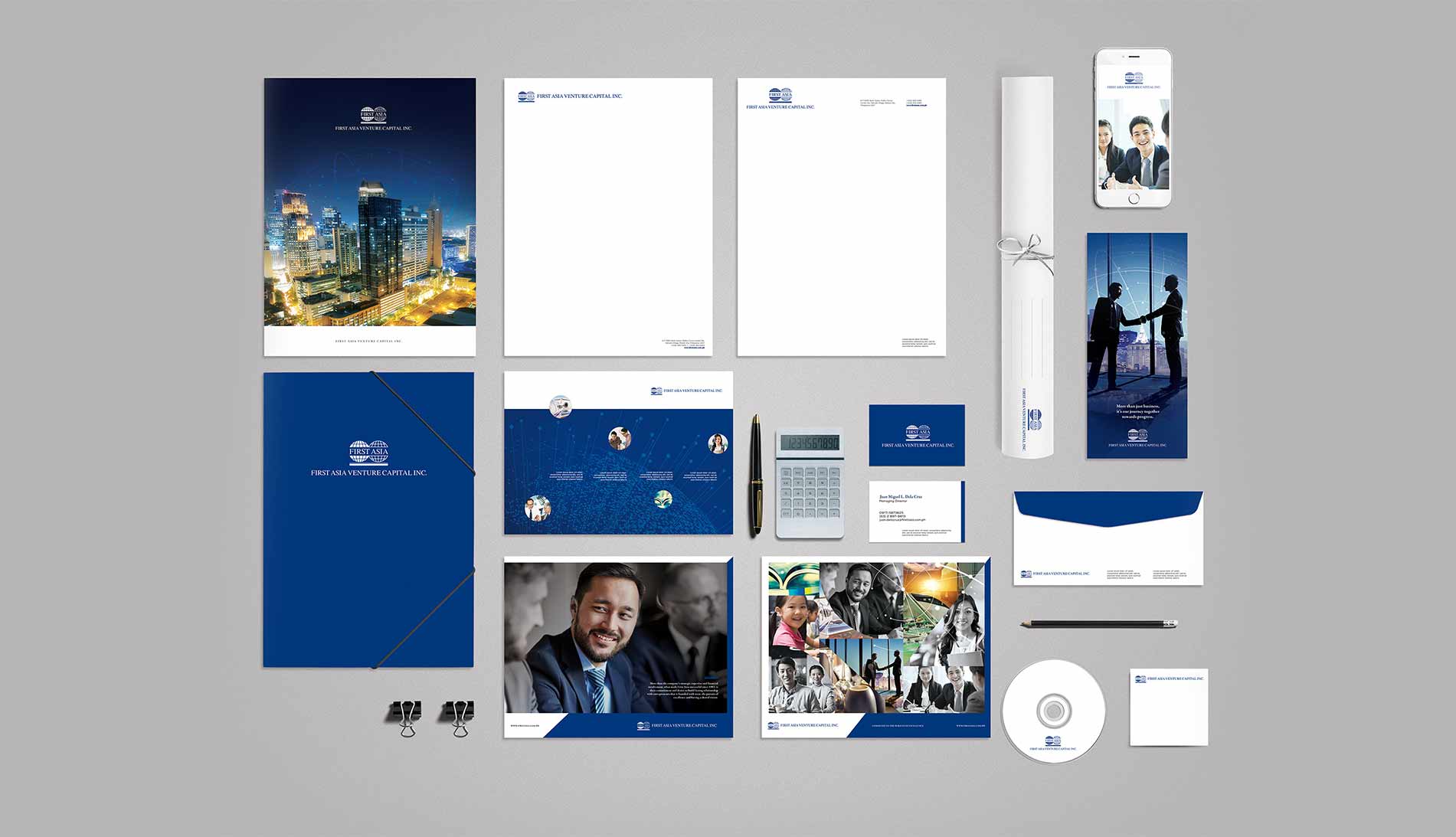 FIRST ASIA VENTURE CAPITAL
Brand Identity and Expressions | Brand Messaging | Print Communications
For 35 years and counting, First Asia Venture Capital has strategically positioned itself in various companies that exhibited excellence across diverse industries. We developed communication designs and visual expressions that radiate its continuous pursuit to excellence as it transcends further transforming companies to actively contribute to the nation's progress leaving legacies of nation building and valuable partnerships.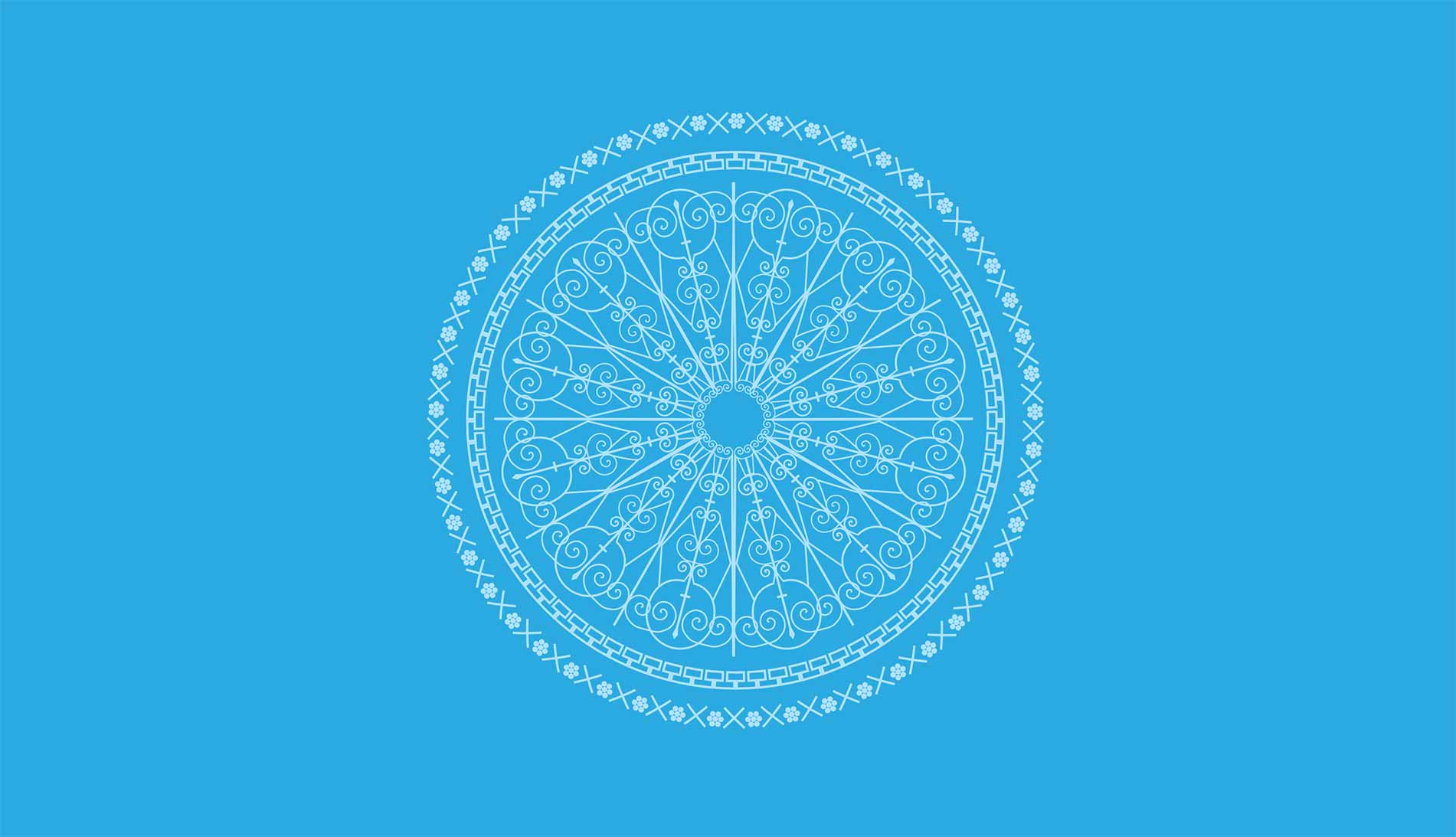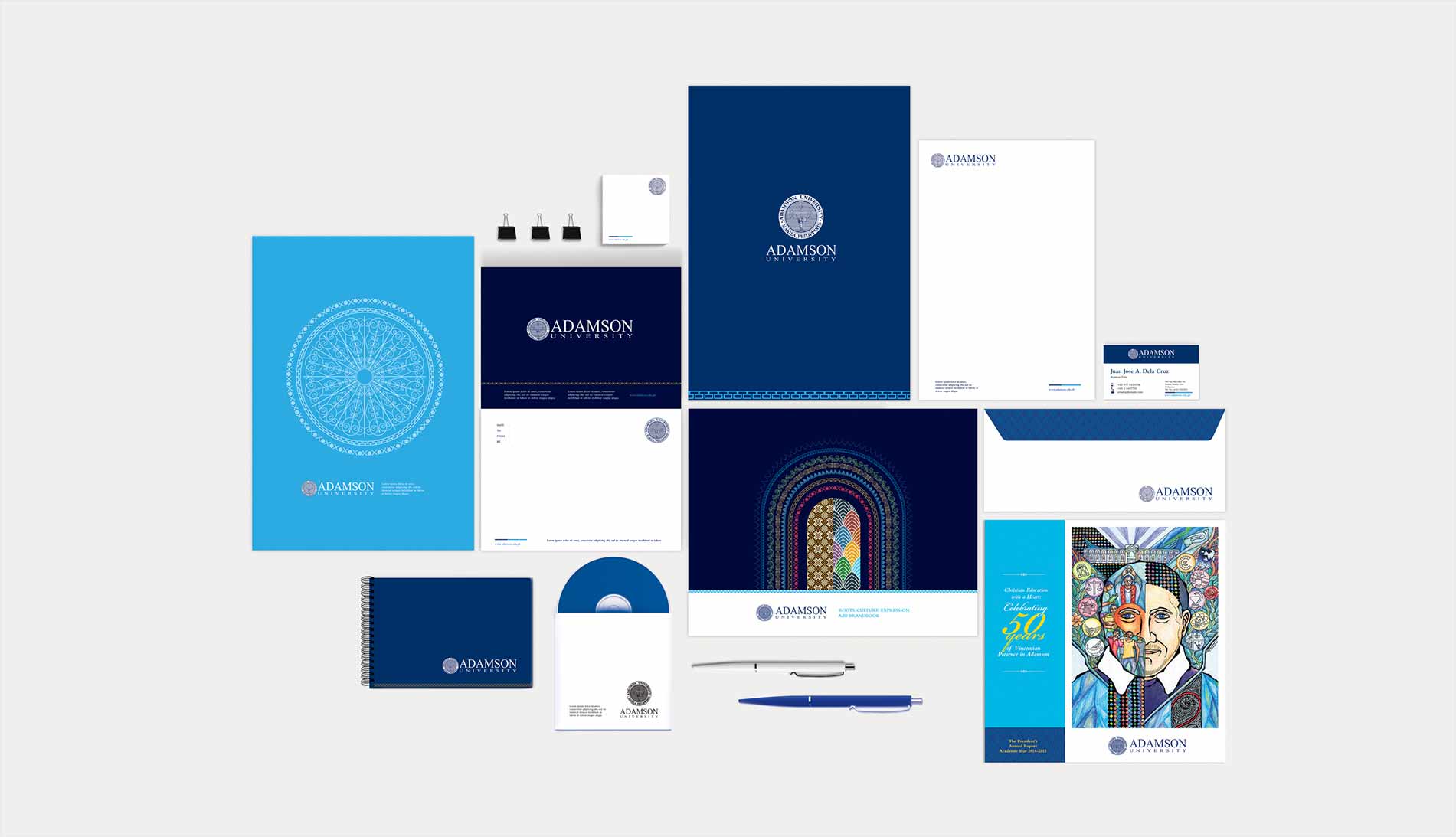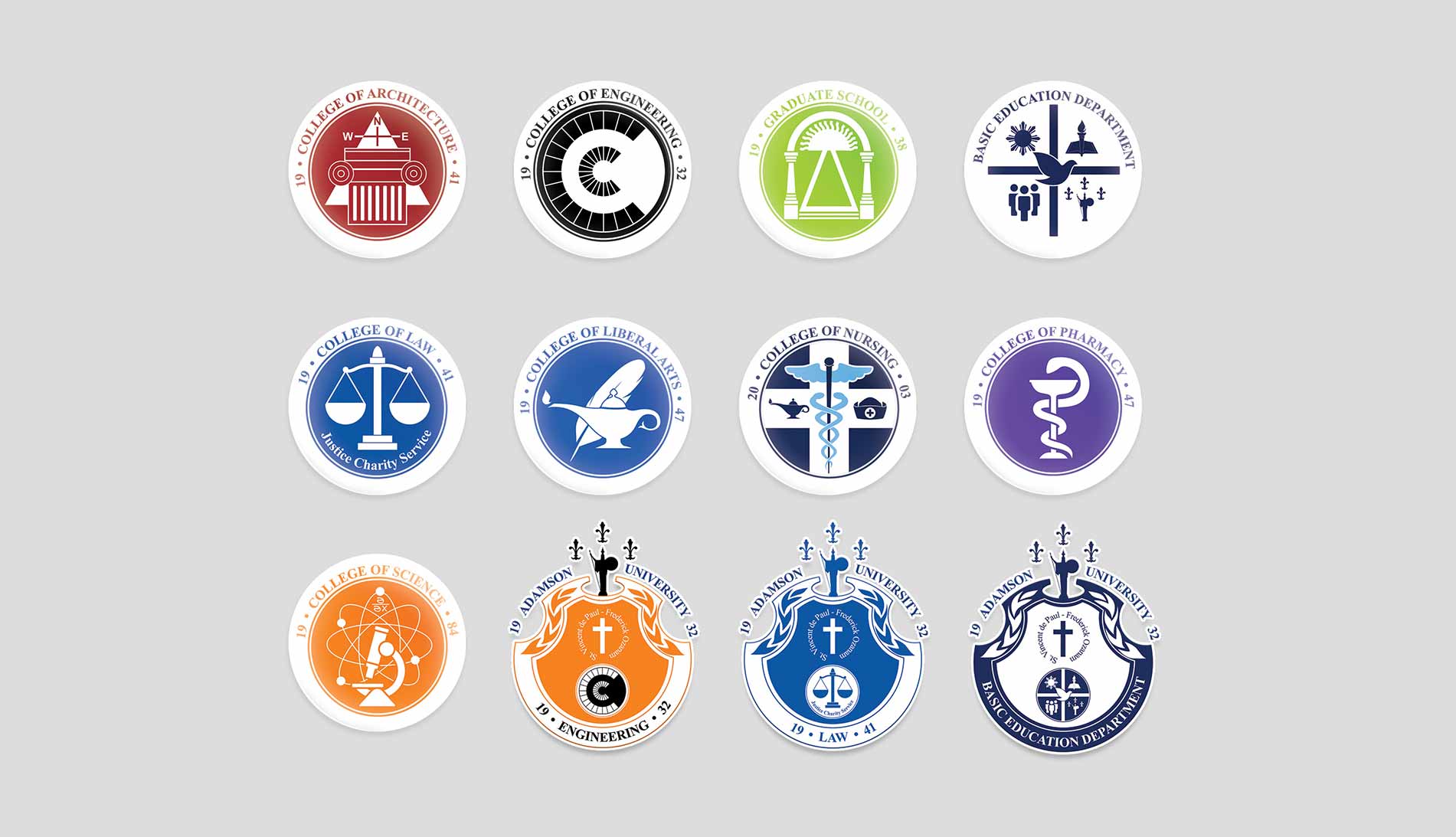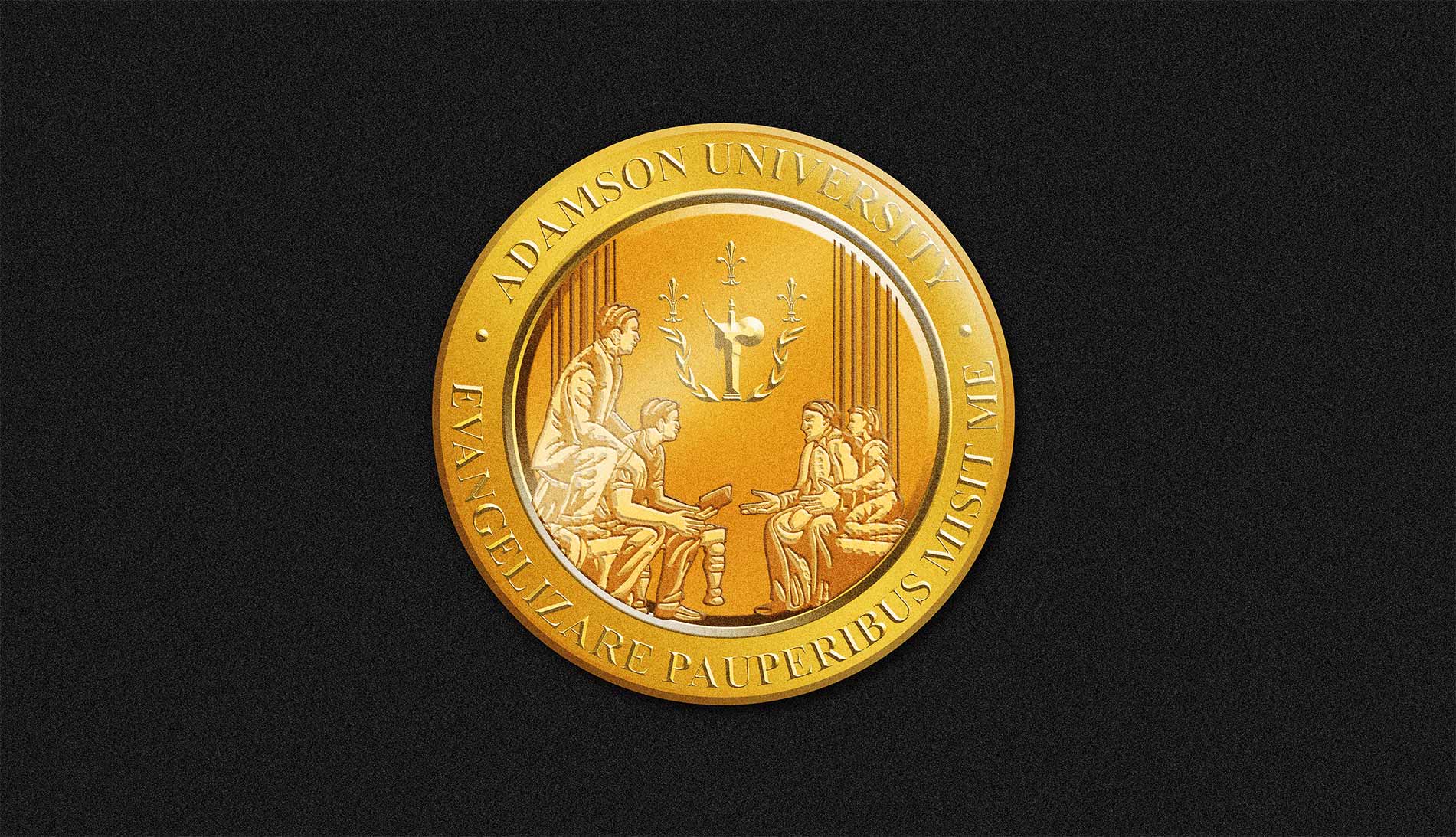 ADAMSON UNIVERSITY
Brand Identity System | Brand Messaging & Expressions | Print Communications
As rich and distinct as its history, Adamson University (AdU) epitomizes harmony in diversity. Guided by Vincentian values, AdU advocates Education with a heart. Since 2015, we have been collaborating with the IDEA office to deliver truthful representation while effectively promoting its advocacies instilled through Vincentian Education. We have applied its unique structures and patterns as part of its visual expression creating a more profound imagery and approach.
more about the project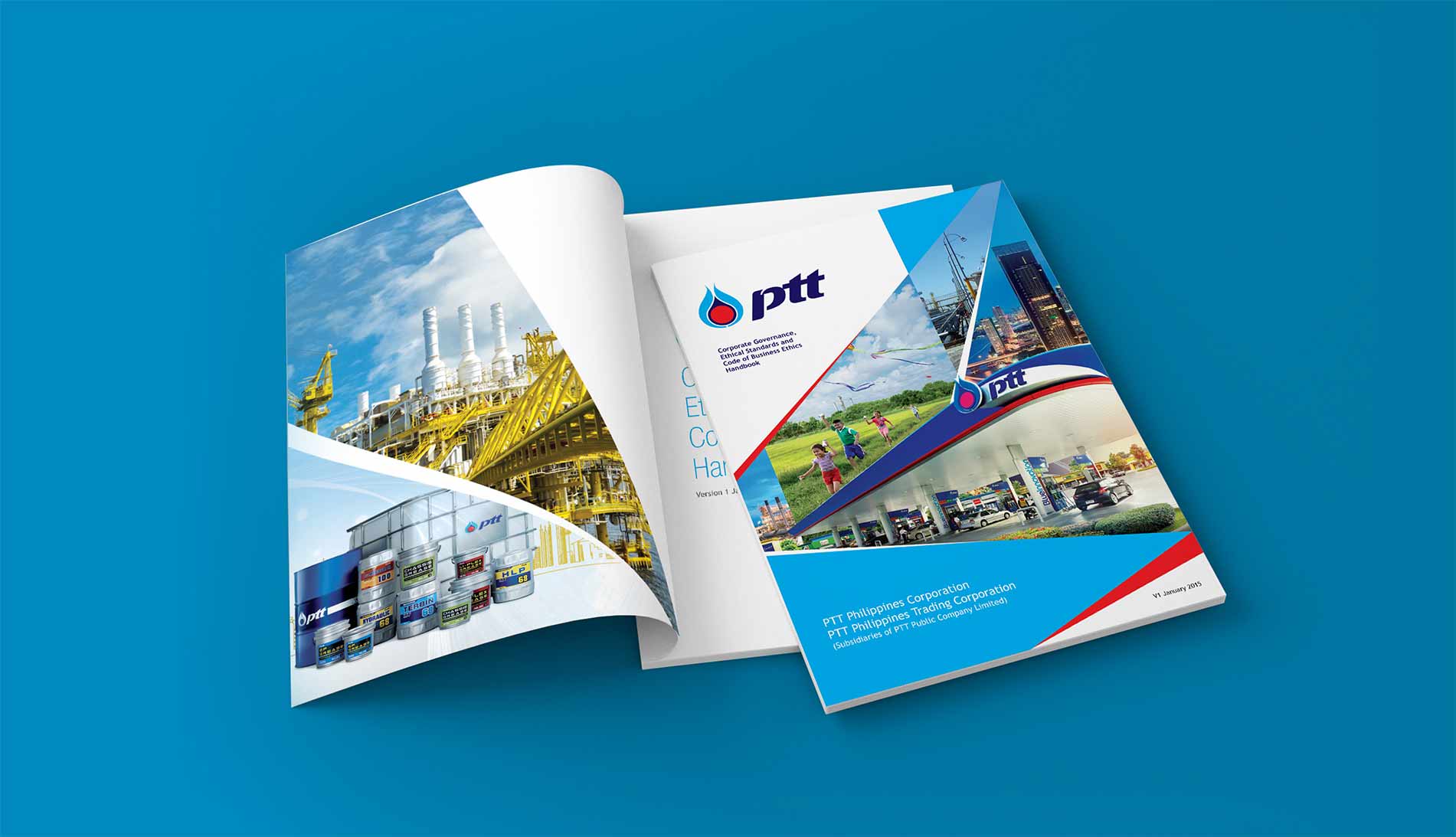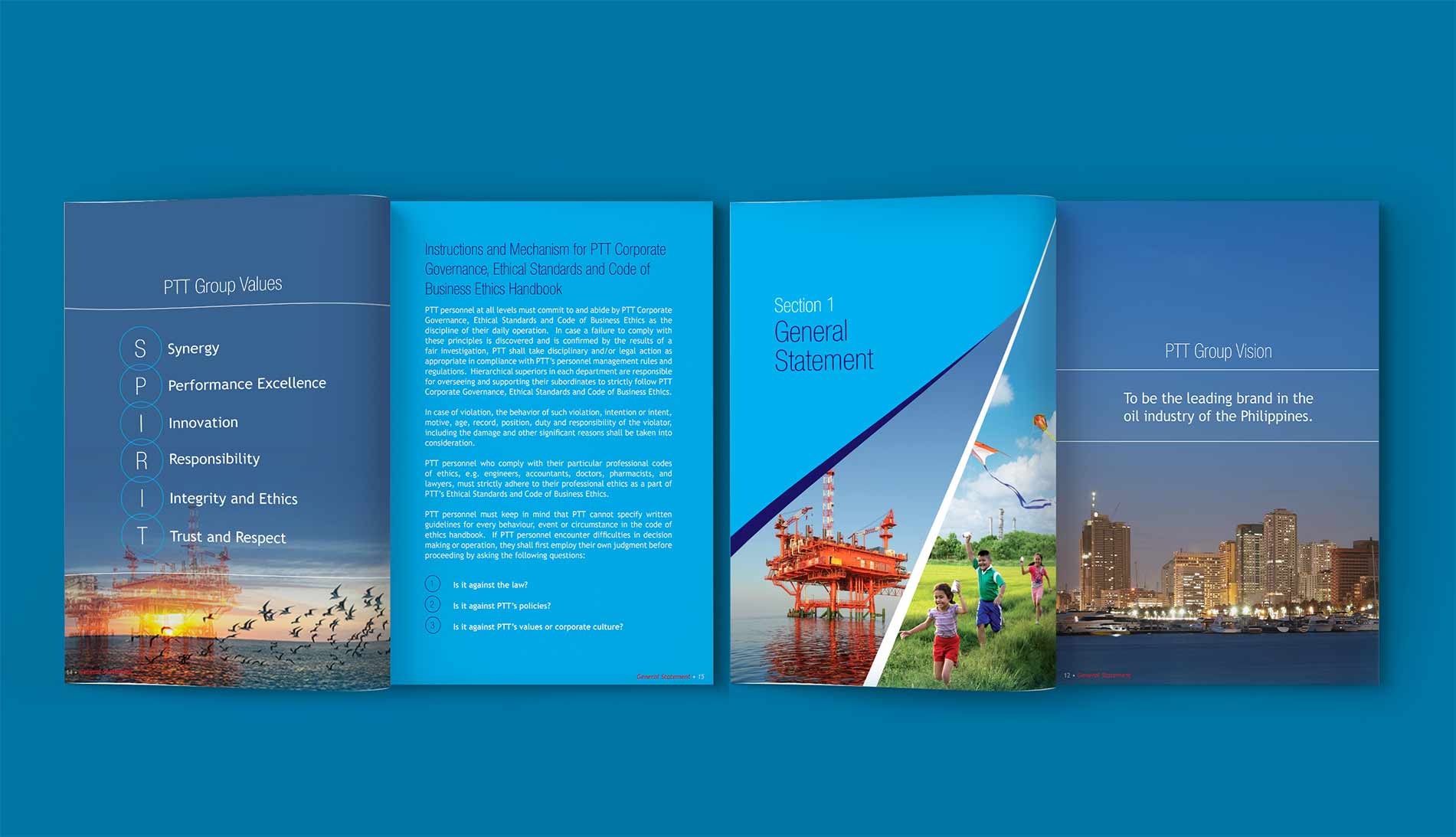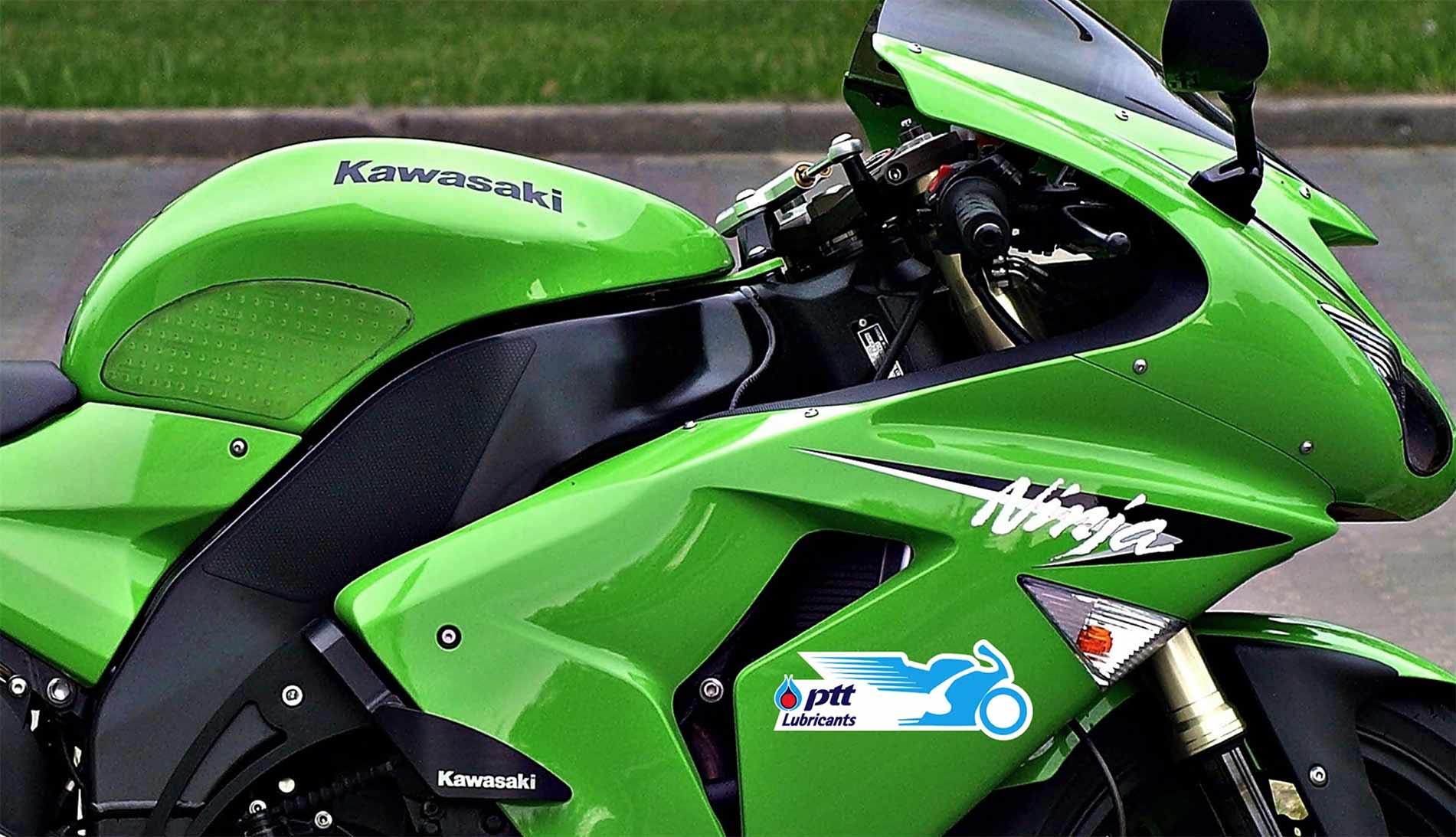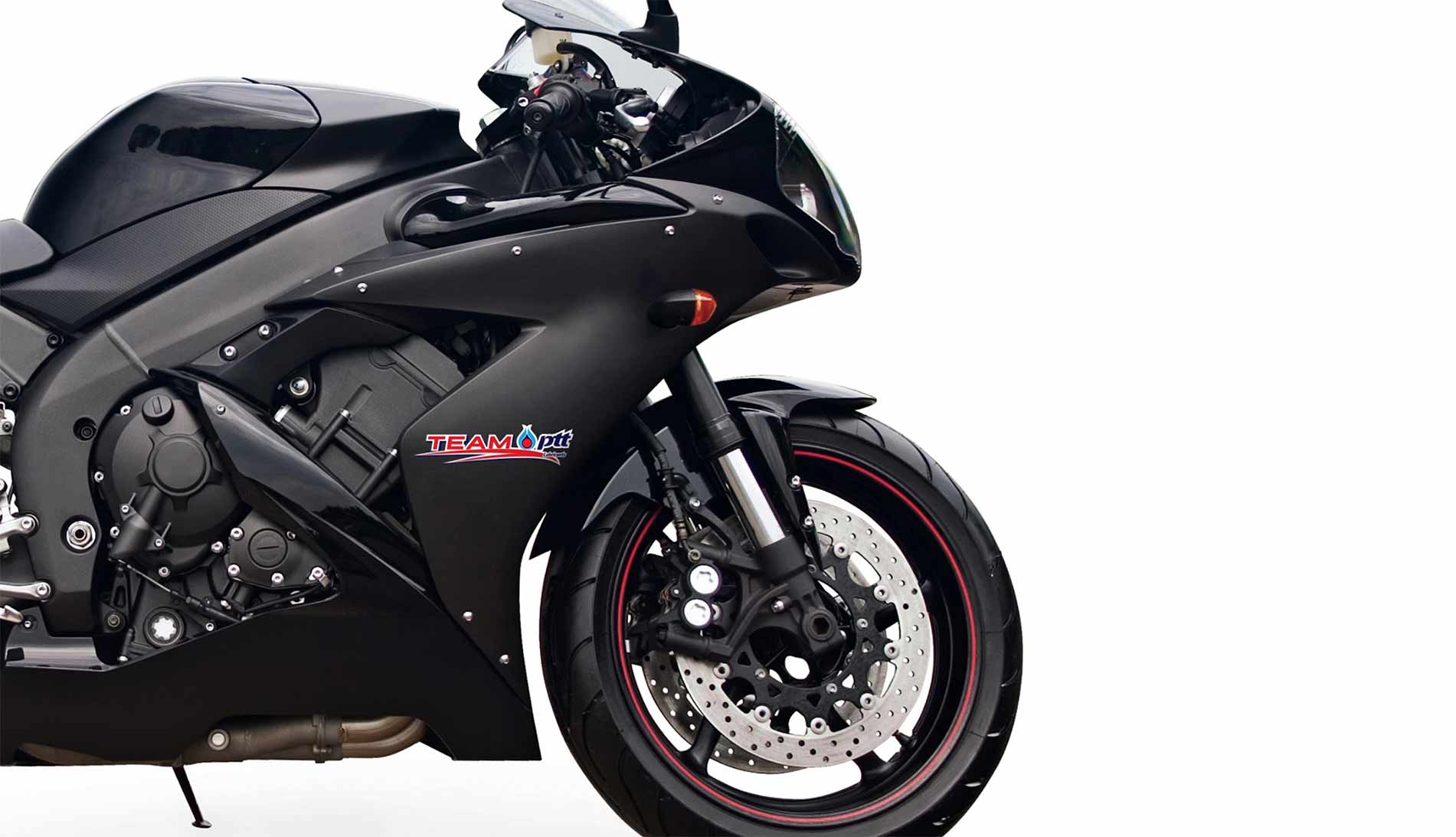 PTT PHILS.
Print Communications | Brand Merchandise
Developed PTT Philippines' Print Communication and Promotional materials aligned with its global brand identity. The creative concepts and visual communications are specifically targetted to create effective Marketing and Sales initiatives and campaigns.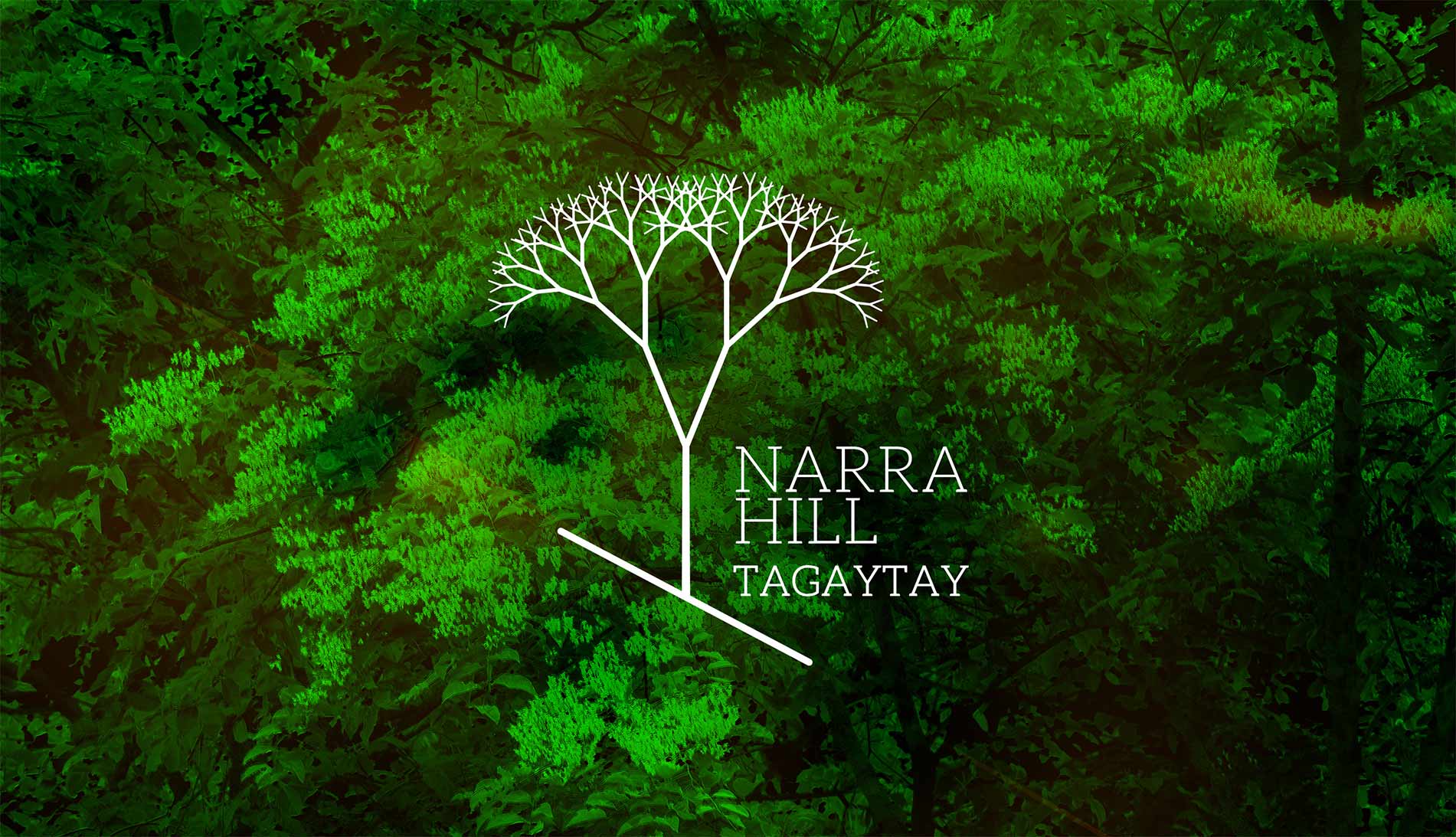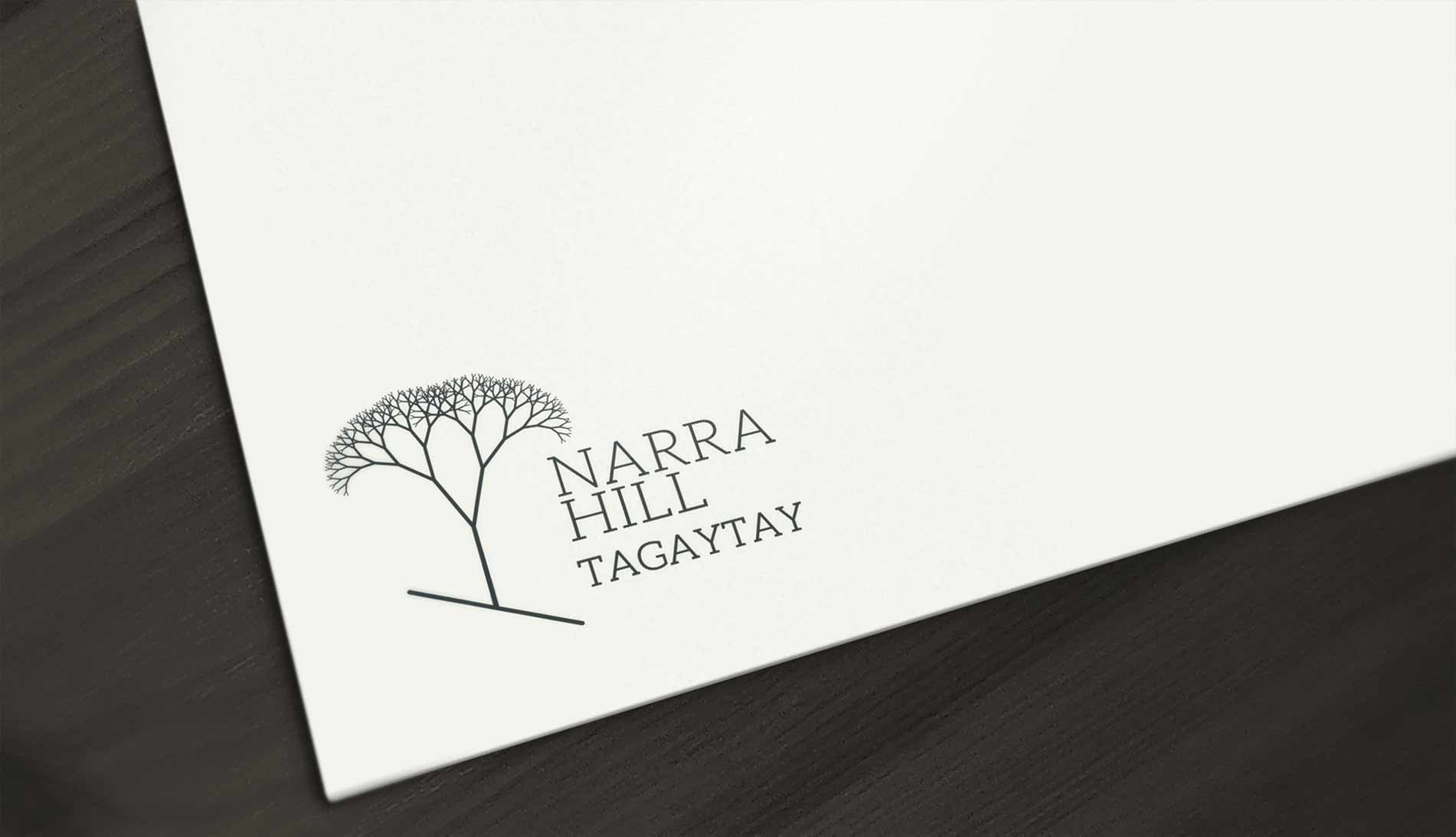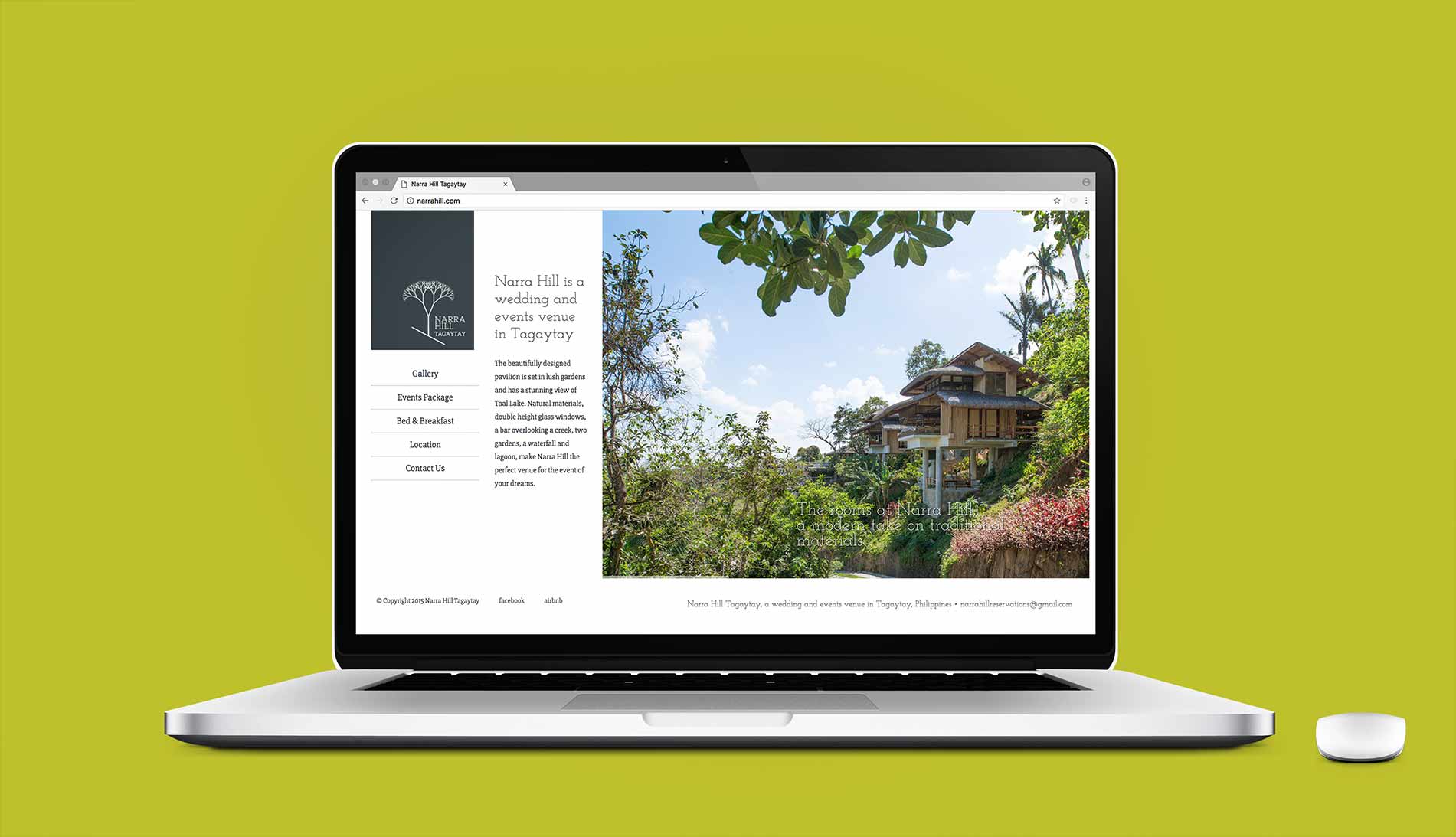 NARRA HILL
Brand Identity | Website Design & Dev.
With a clear vision of a family to provide a place of peace and sanctary not far from the Metro, comes Narra Hill Tagaytay, an accommodation and events place opened last 2014. While its location incidentally disconnects you from the hustle and bustle of city living, it effectively rekindles love for nature's beauty. Its simplicity and elegance easily adapts to the timeless brand communication and visual expressions we have crafted. To date, Narra Hill has emerged to among the most sought events place to celebrate an intimate to grand ocassion or simply a place for relaxation.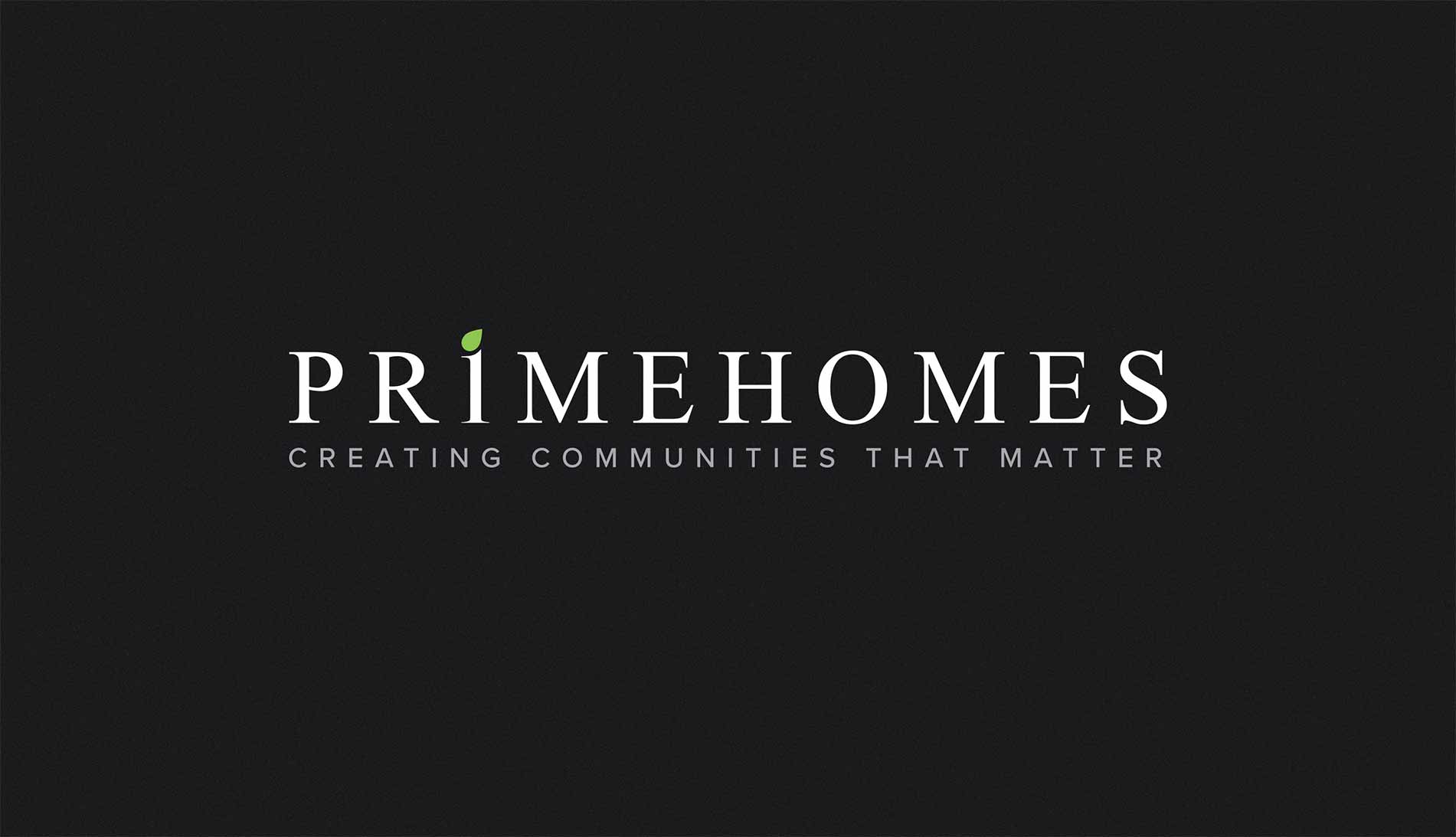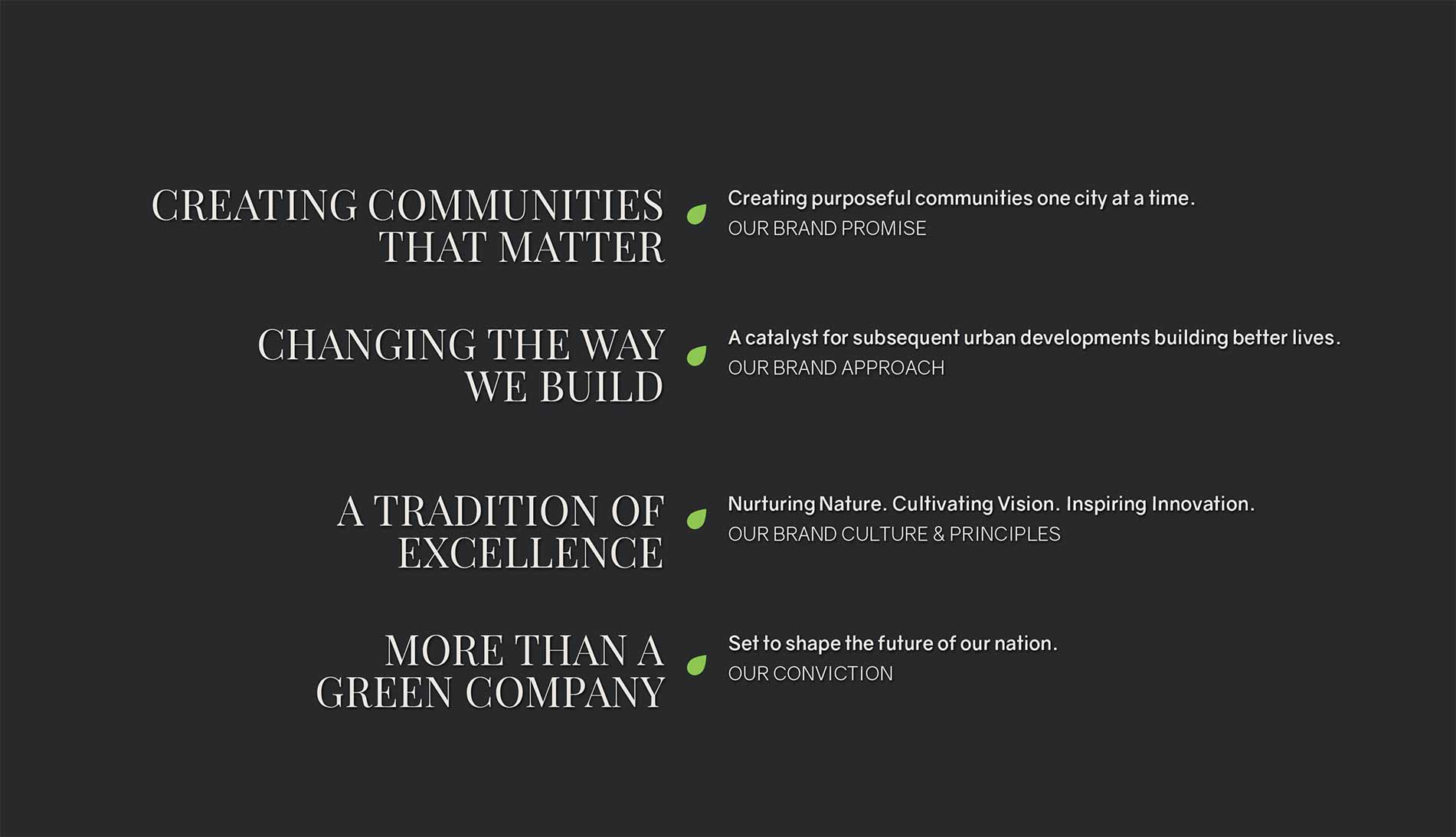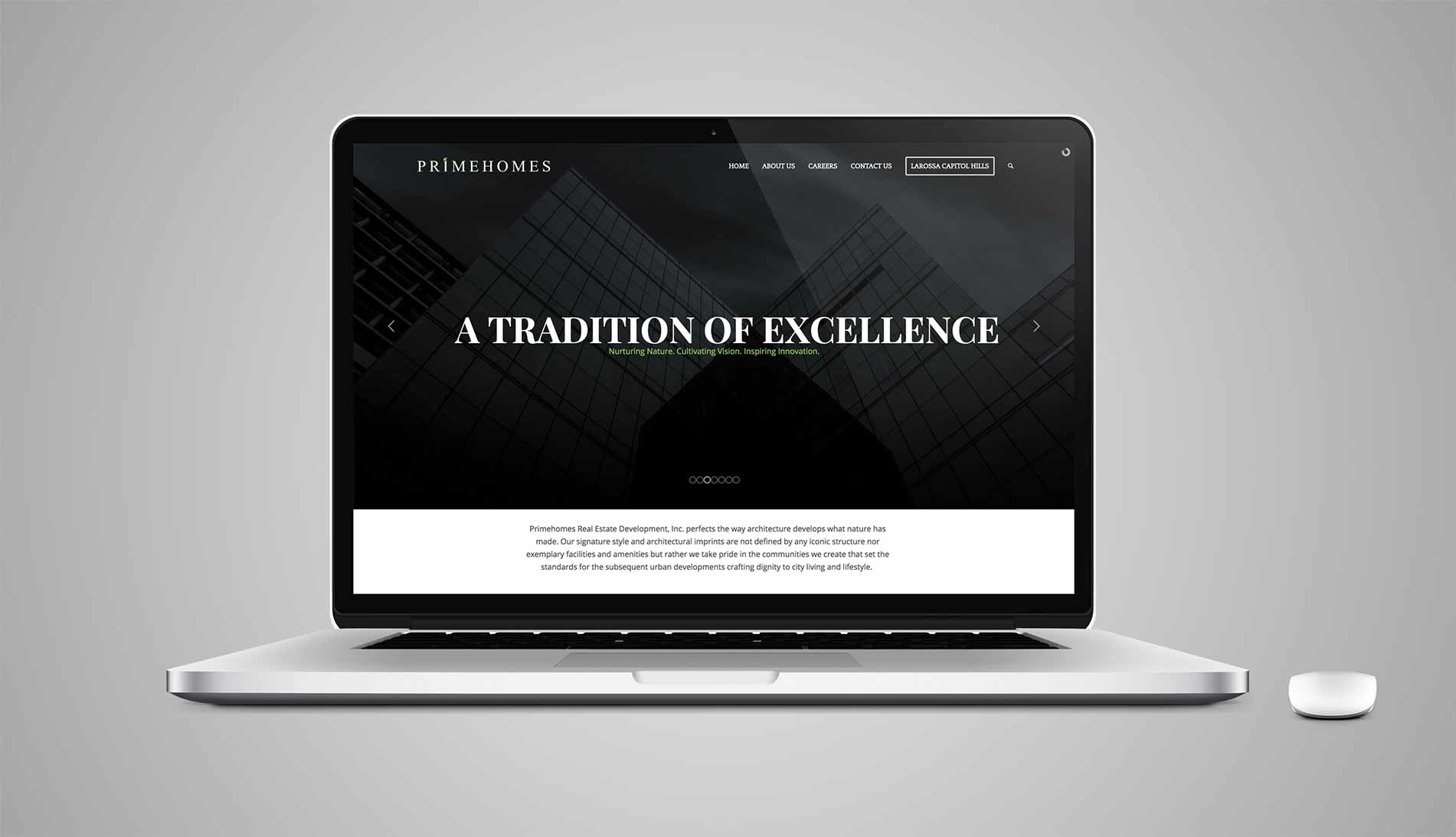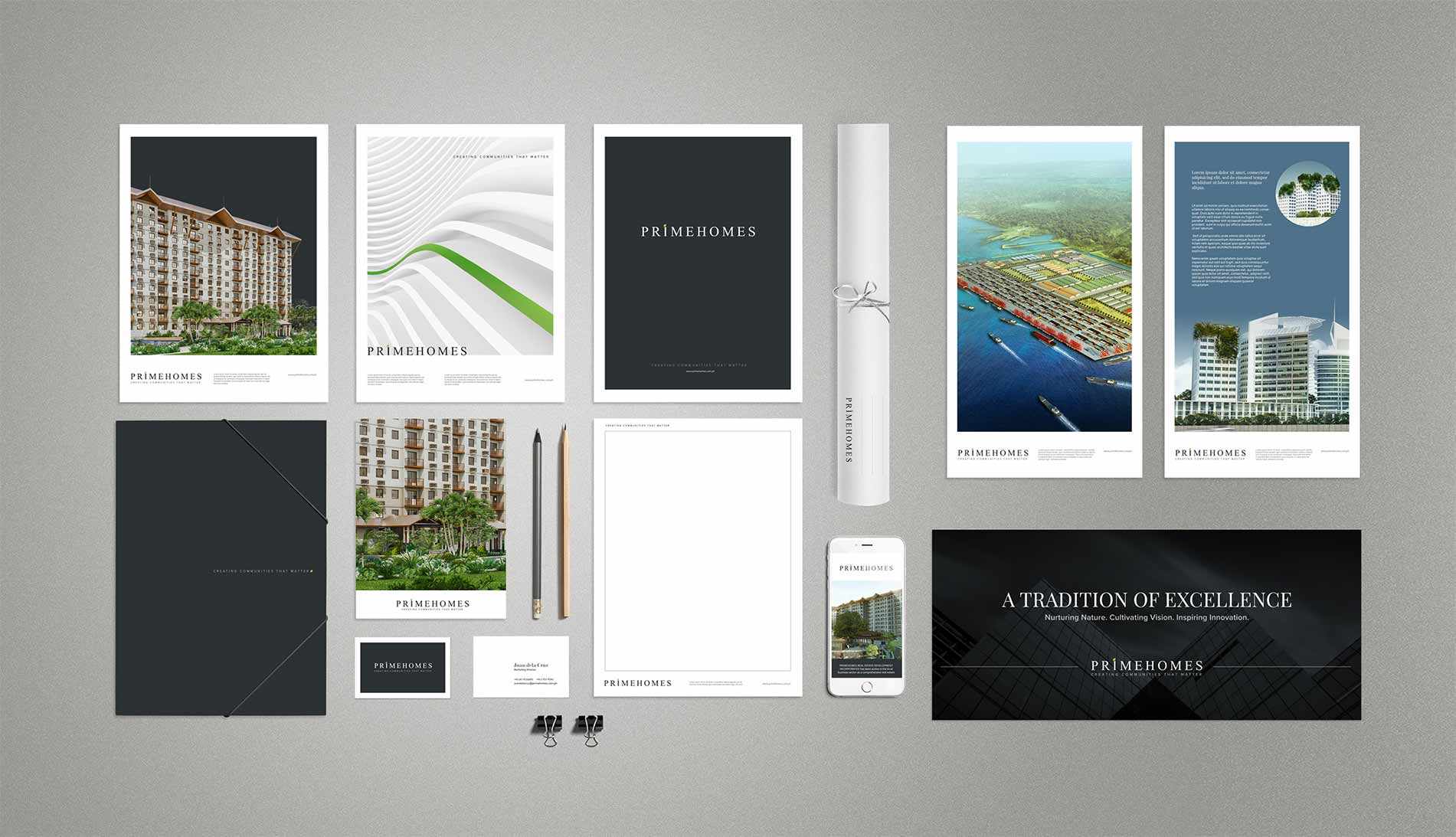 PRIMEHOMES INC.
Brand Identity and Expressions | Brand Messaging | Print Communications
Spearheaded by an adventurous archipreneur, Primehomes is a promising Realty Development company with a remarkable yet challenging mission to create communities that matter. Translated across its brand messaging and visual communications its vision to become catalyst for subsequent urban developments one city at a time. Yet, its print and digital communications remain simple, direct and impactful with the objective to ensure effective delivery of brand communication and messaging.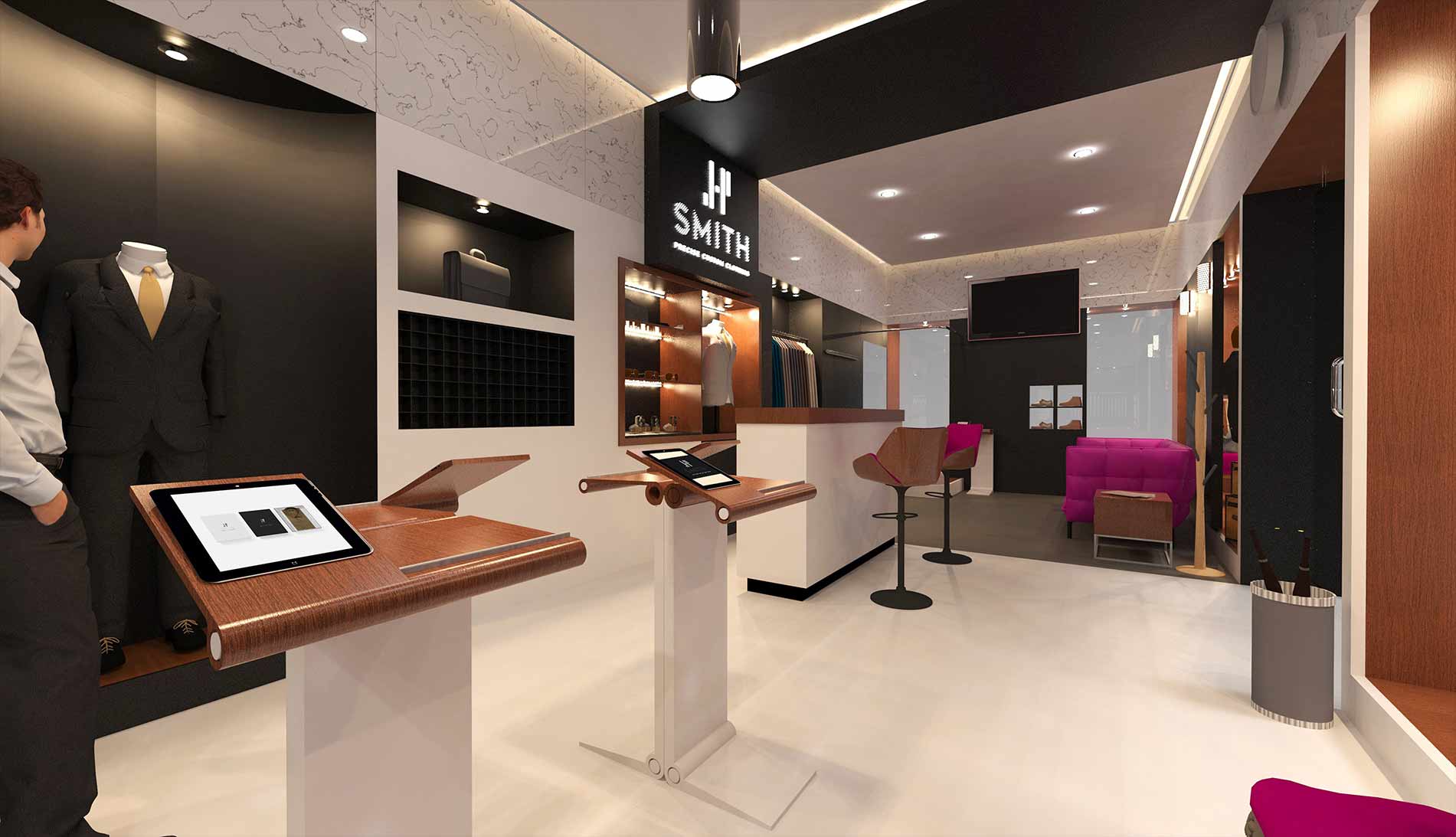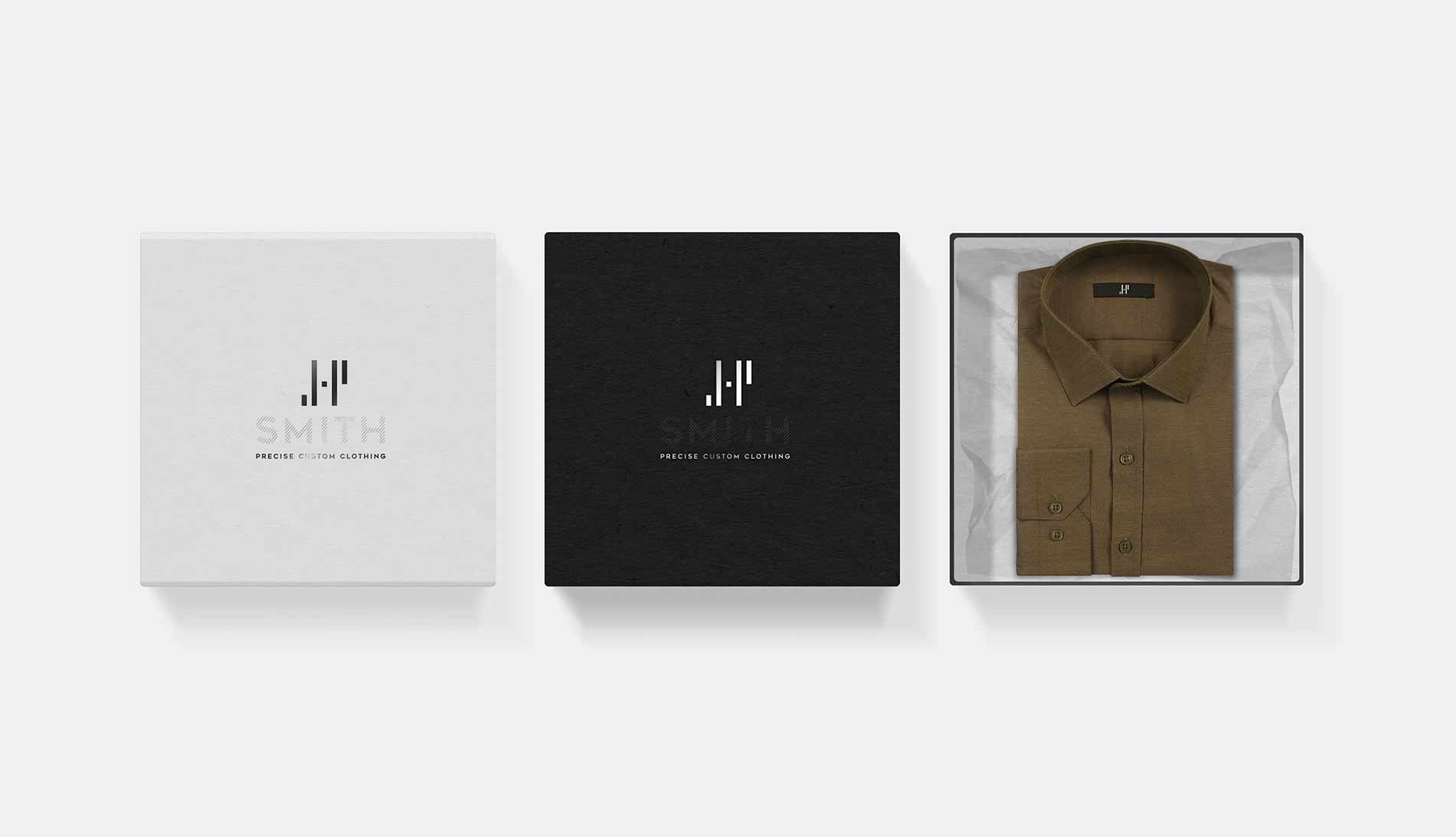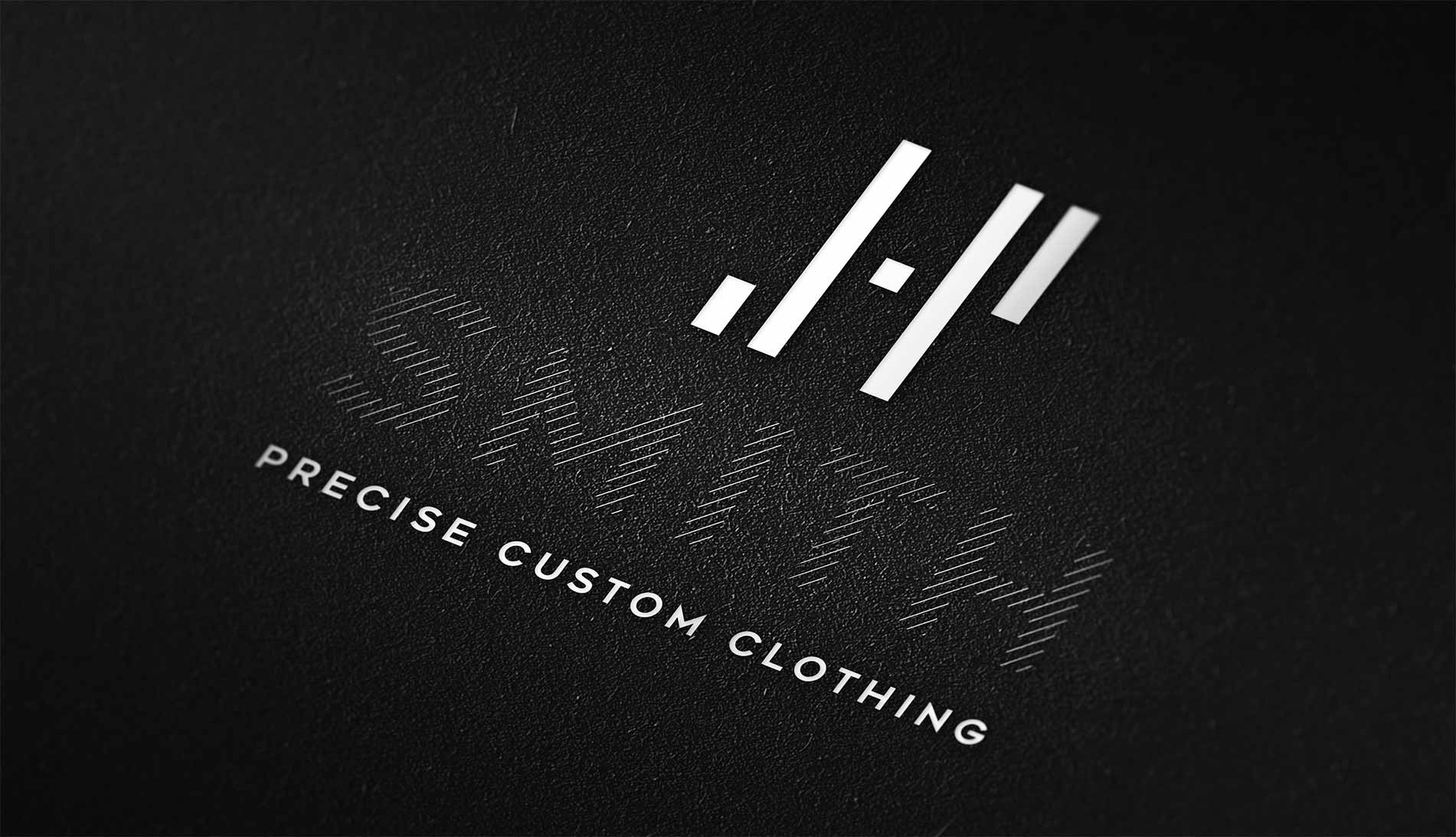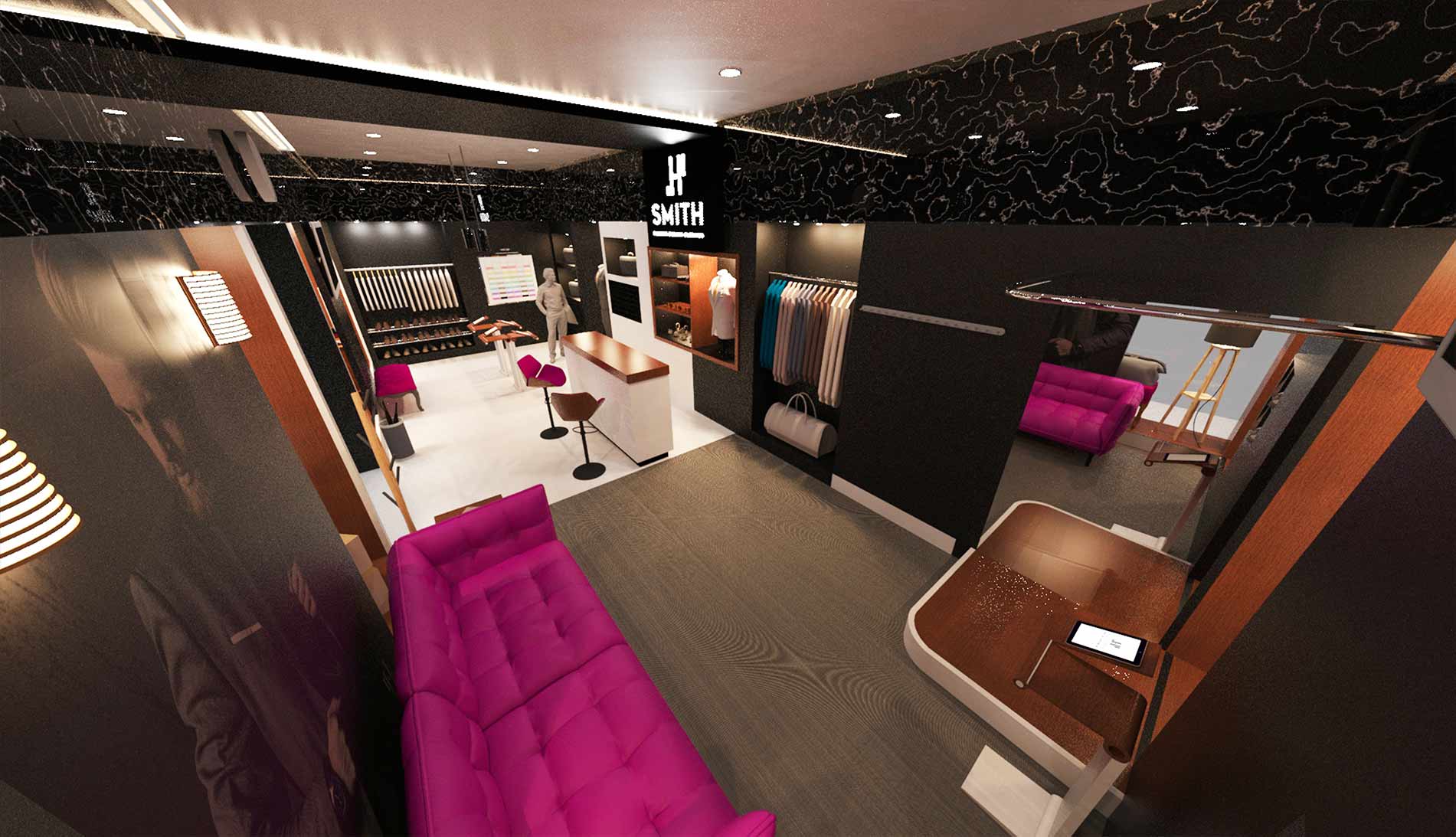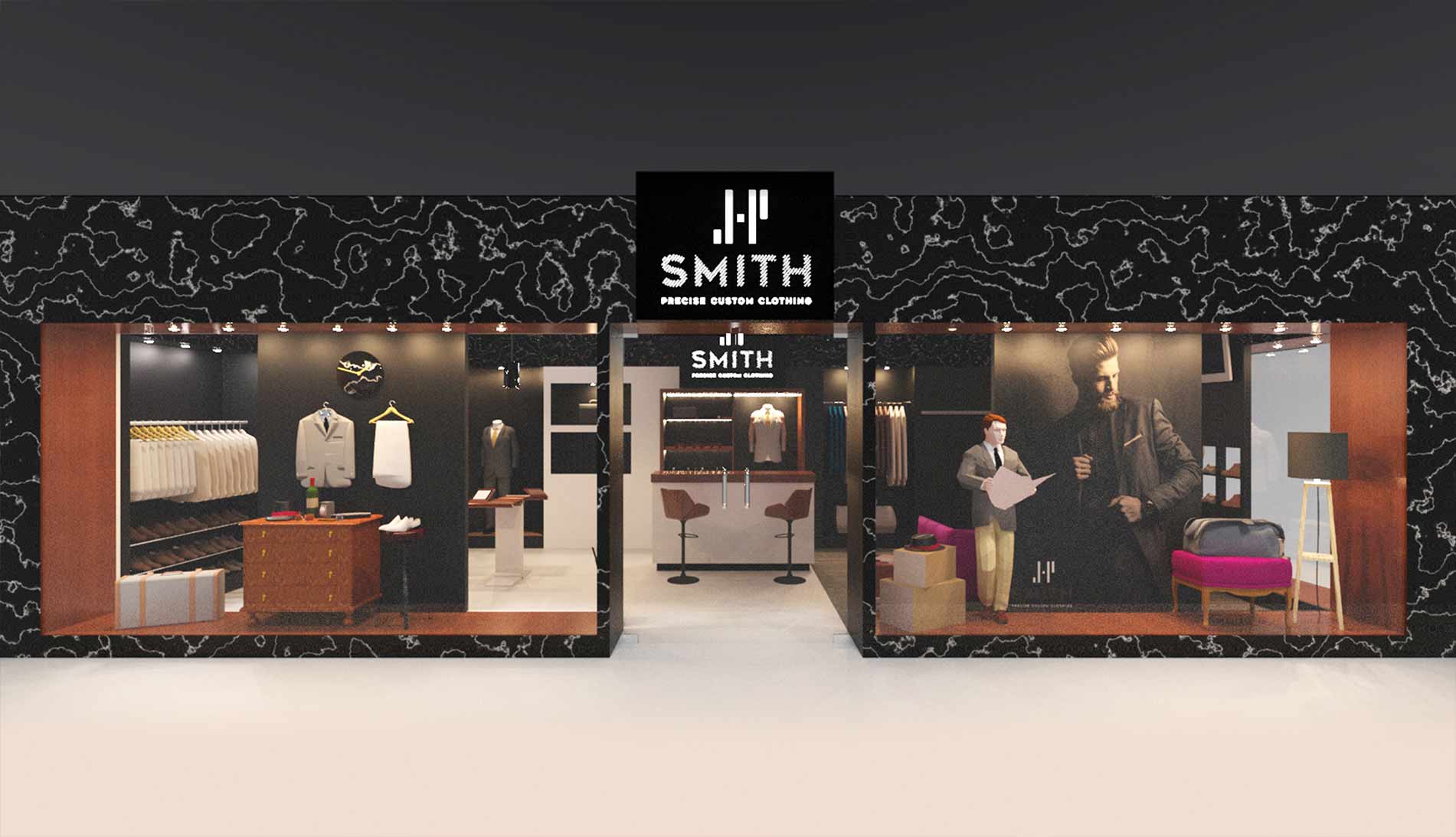 JP SMITH
Brand Identity | Messaging and Tonality | Space design & Store Experience
The Artisan suit of every Gentleman—- That is how J.P Smith envisions to be the perception of its brand. Tailored to perfection yet adaptable to every man. The brand is designed to embody sharpness, elegance and boldness in character—- implemented across its Branding, packaging, space/boutique design to complete the overall brand experience.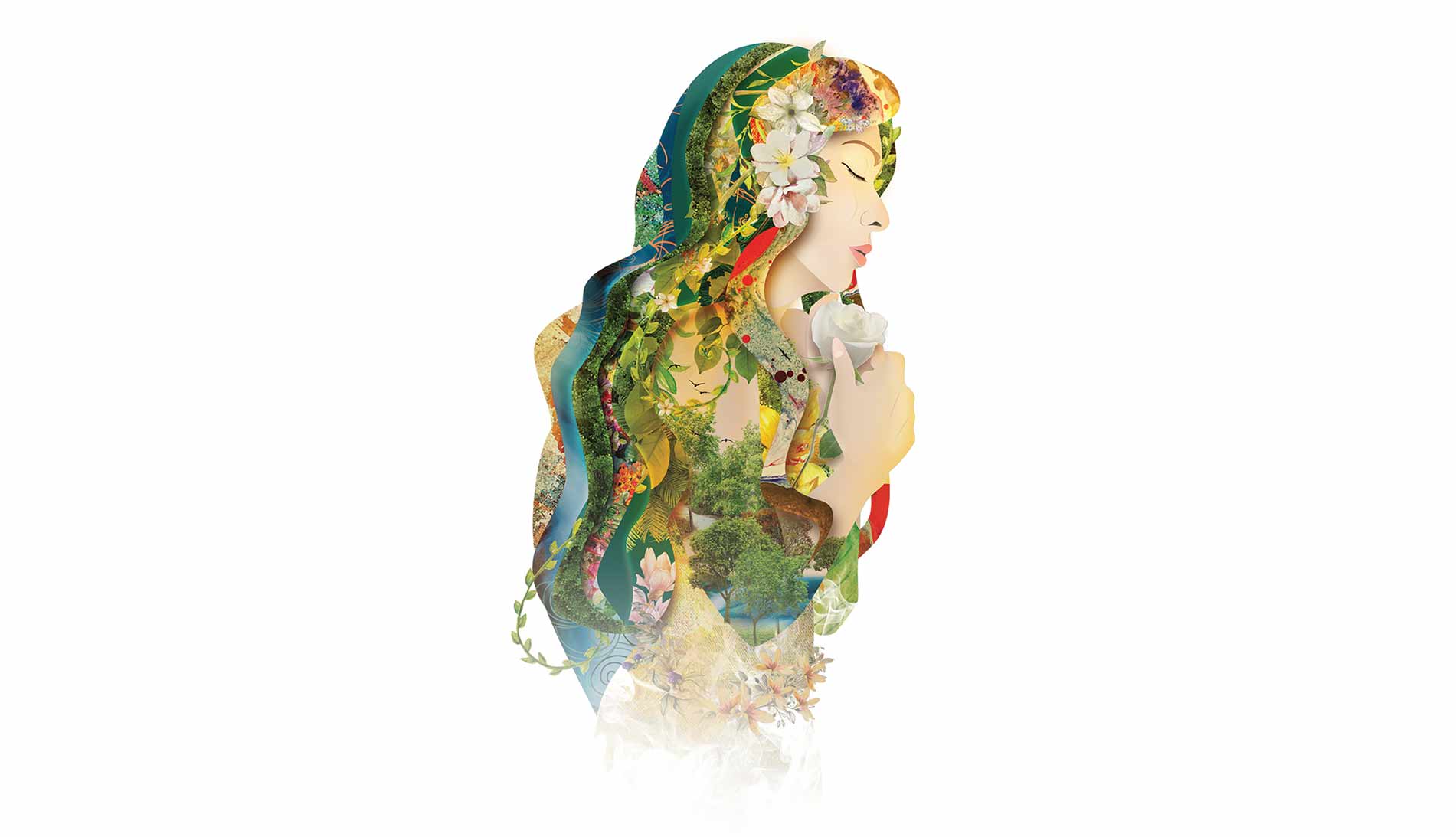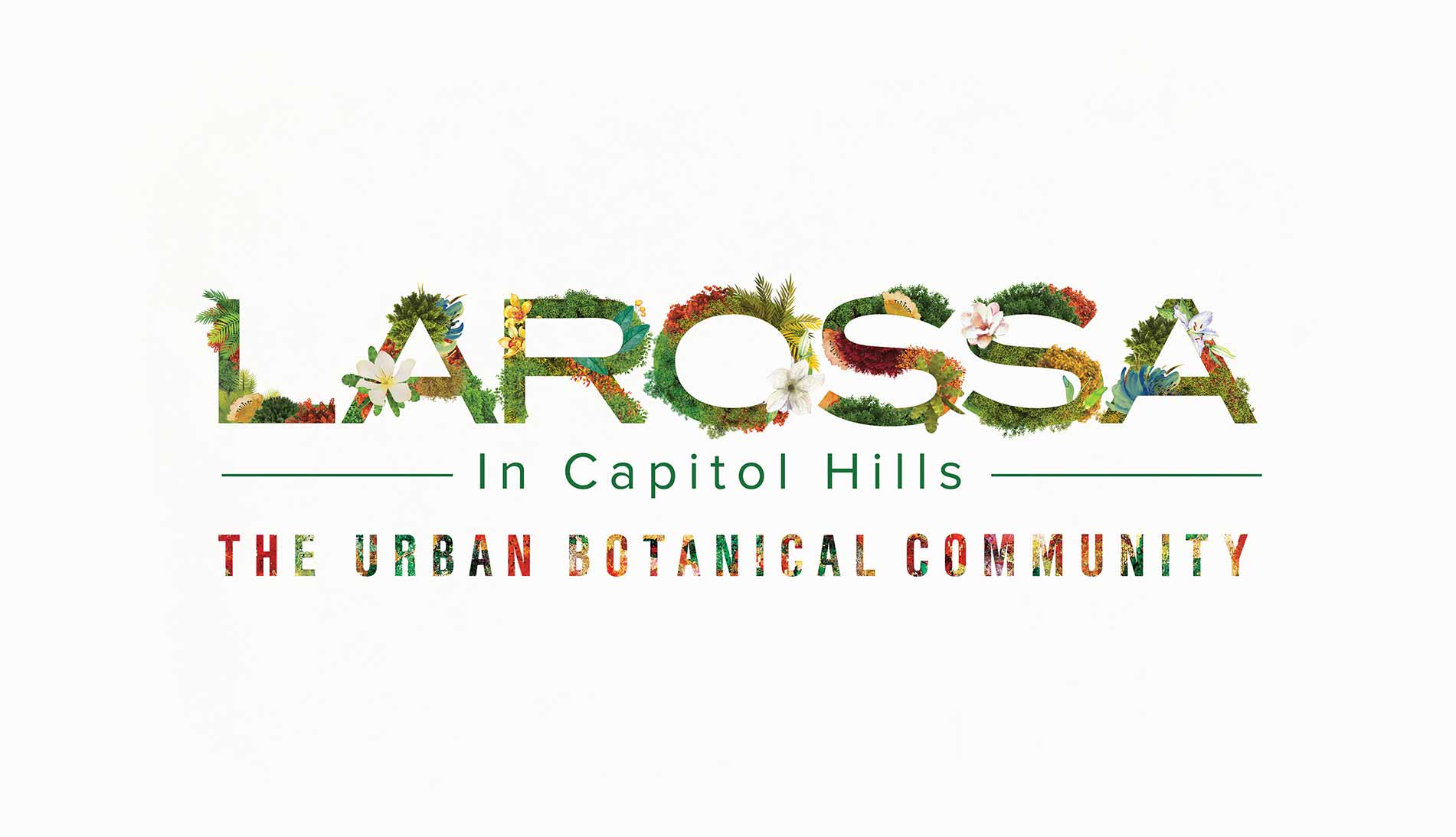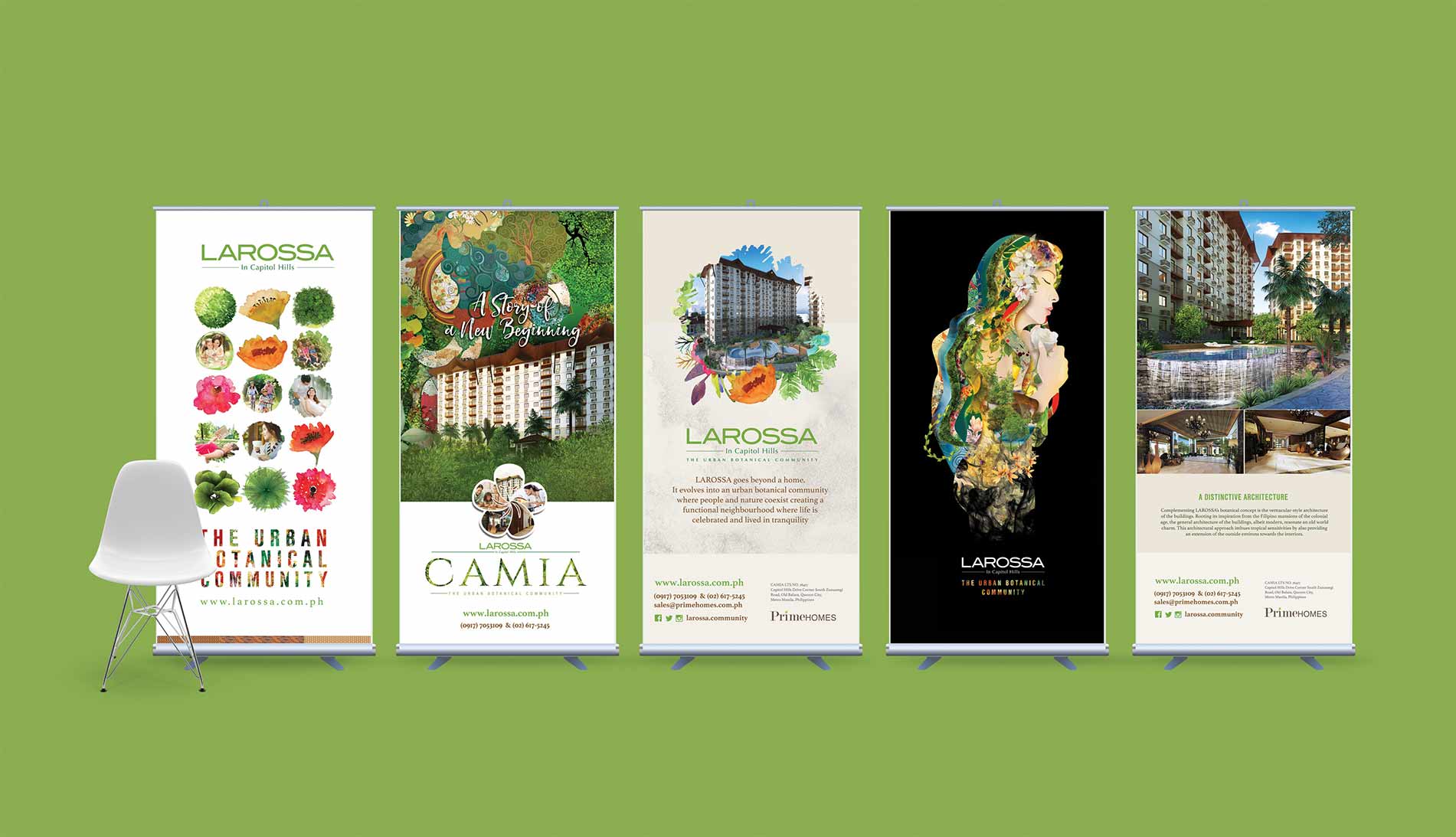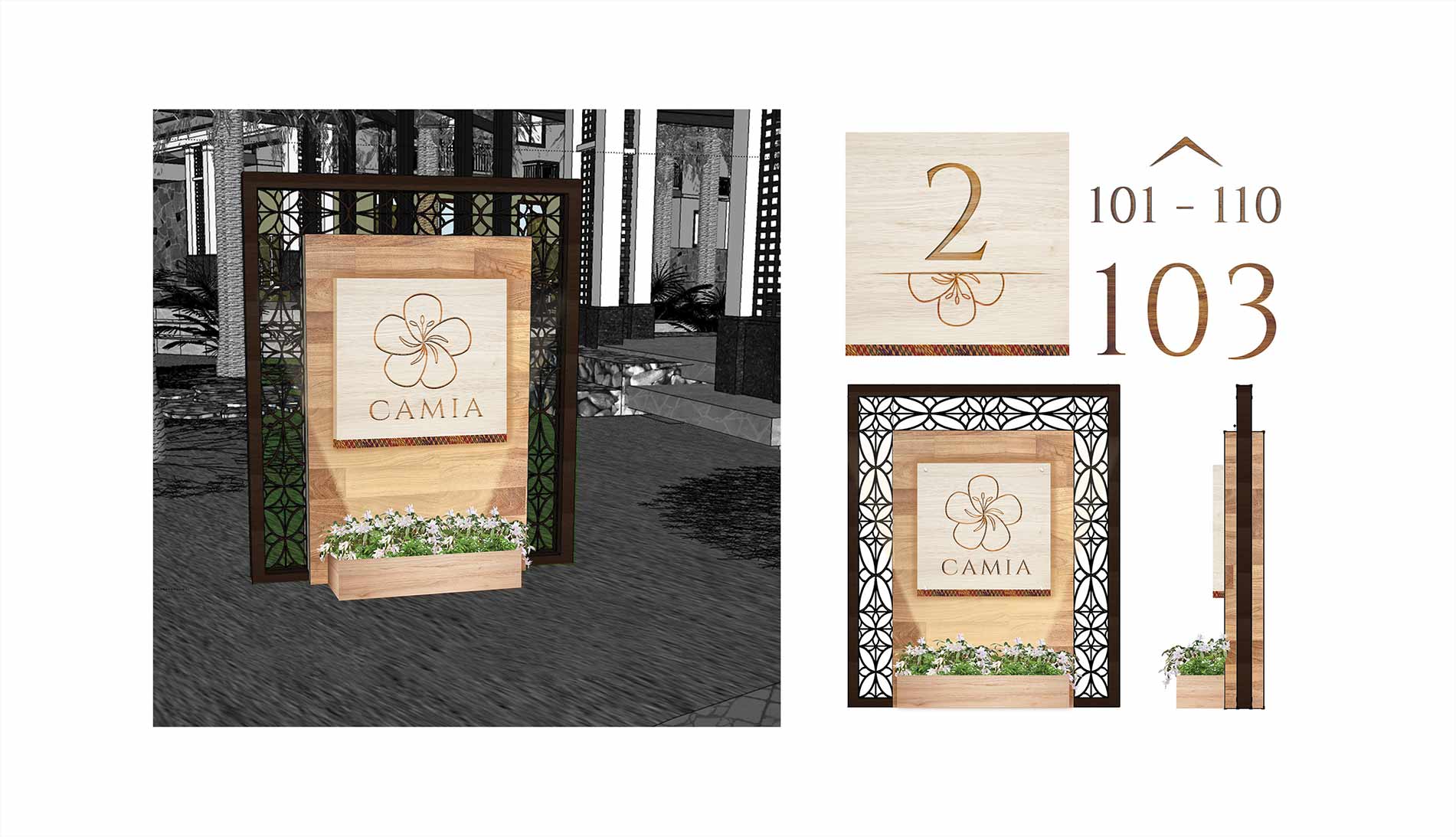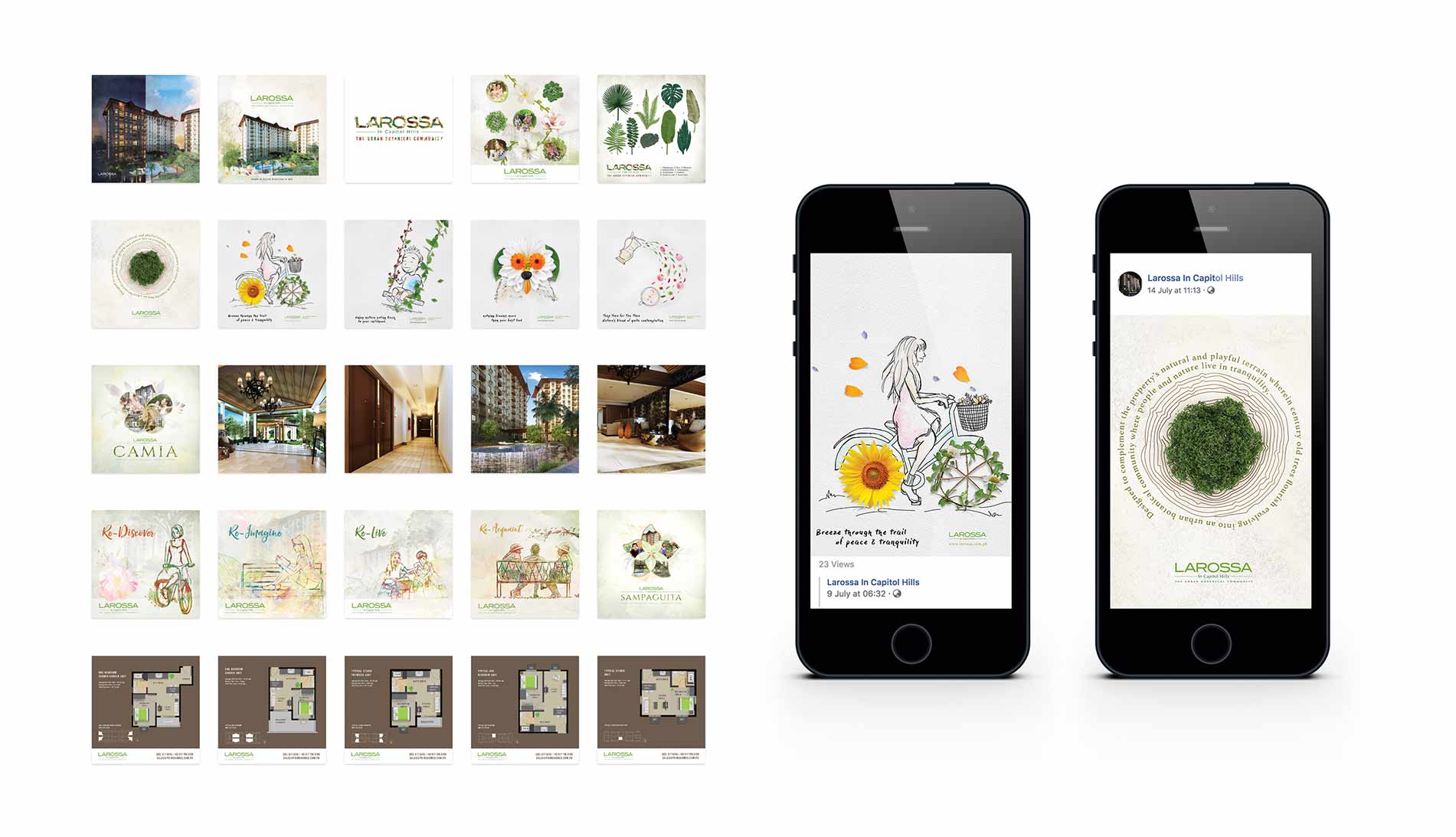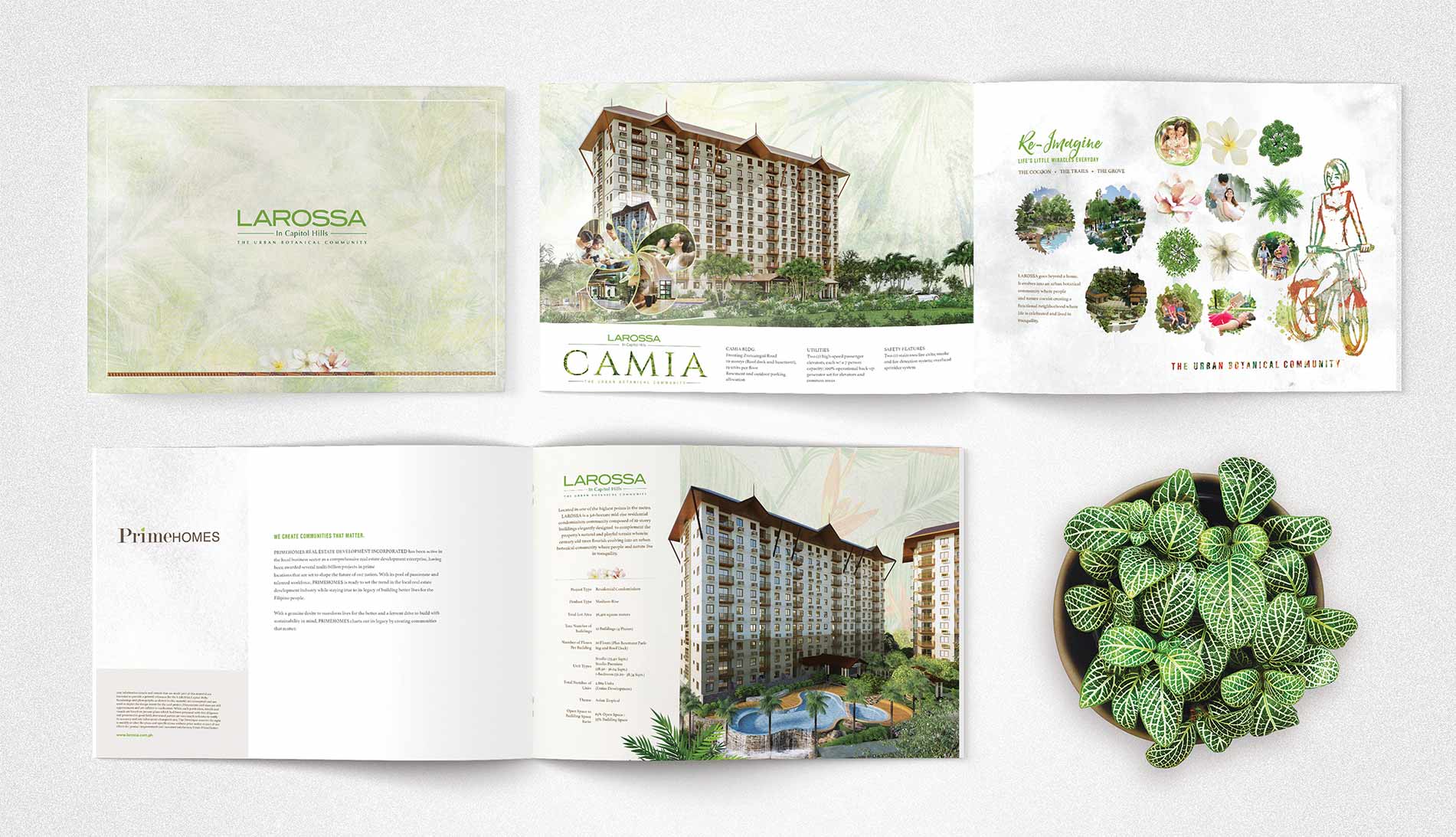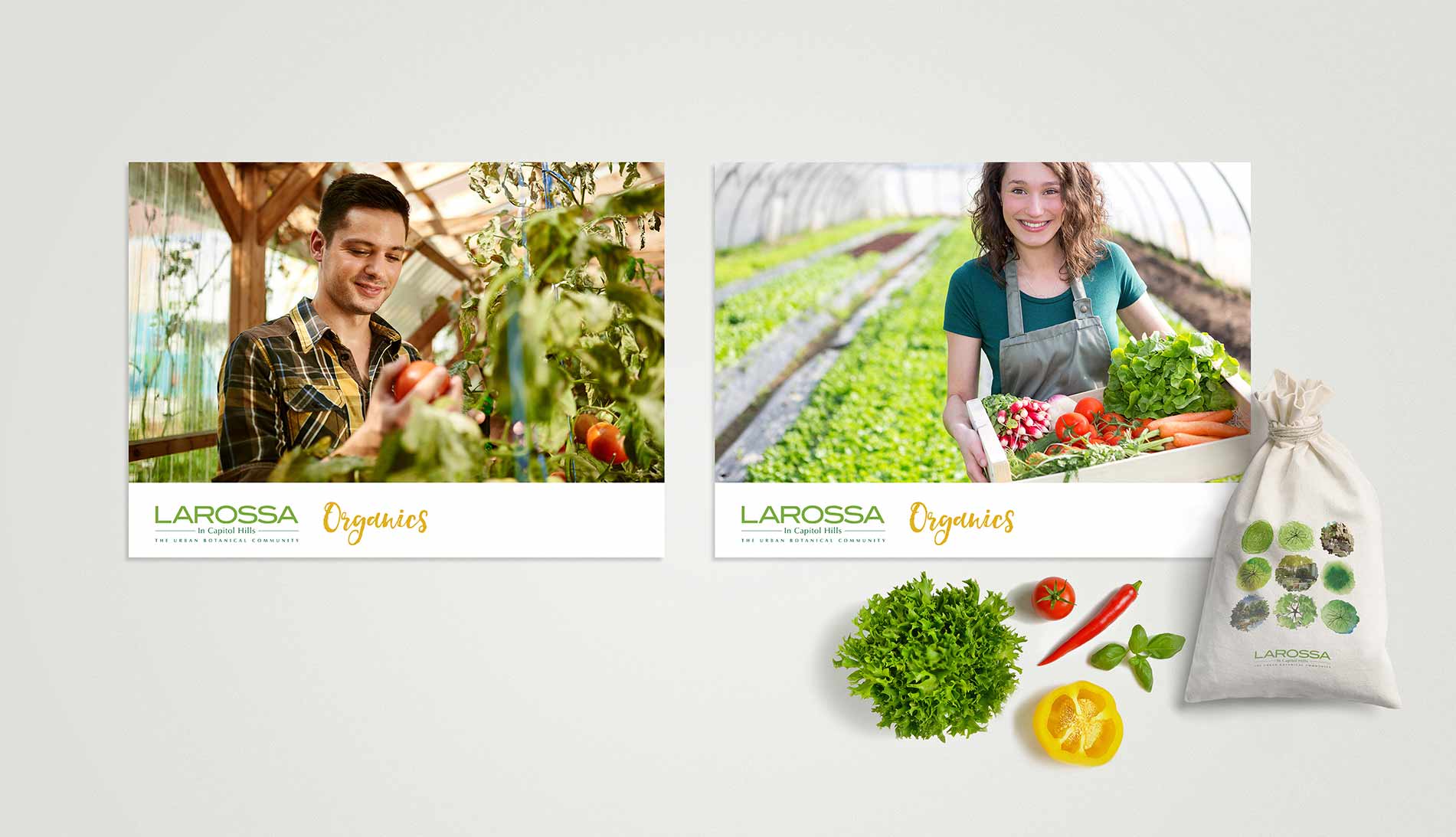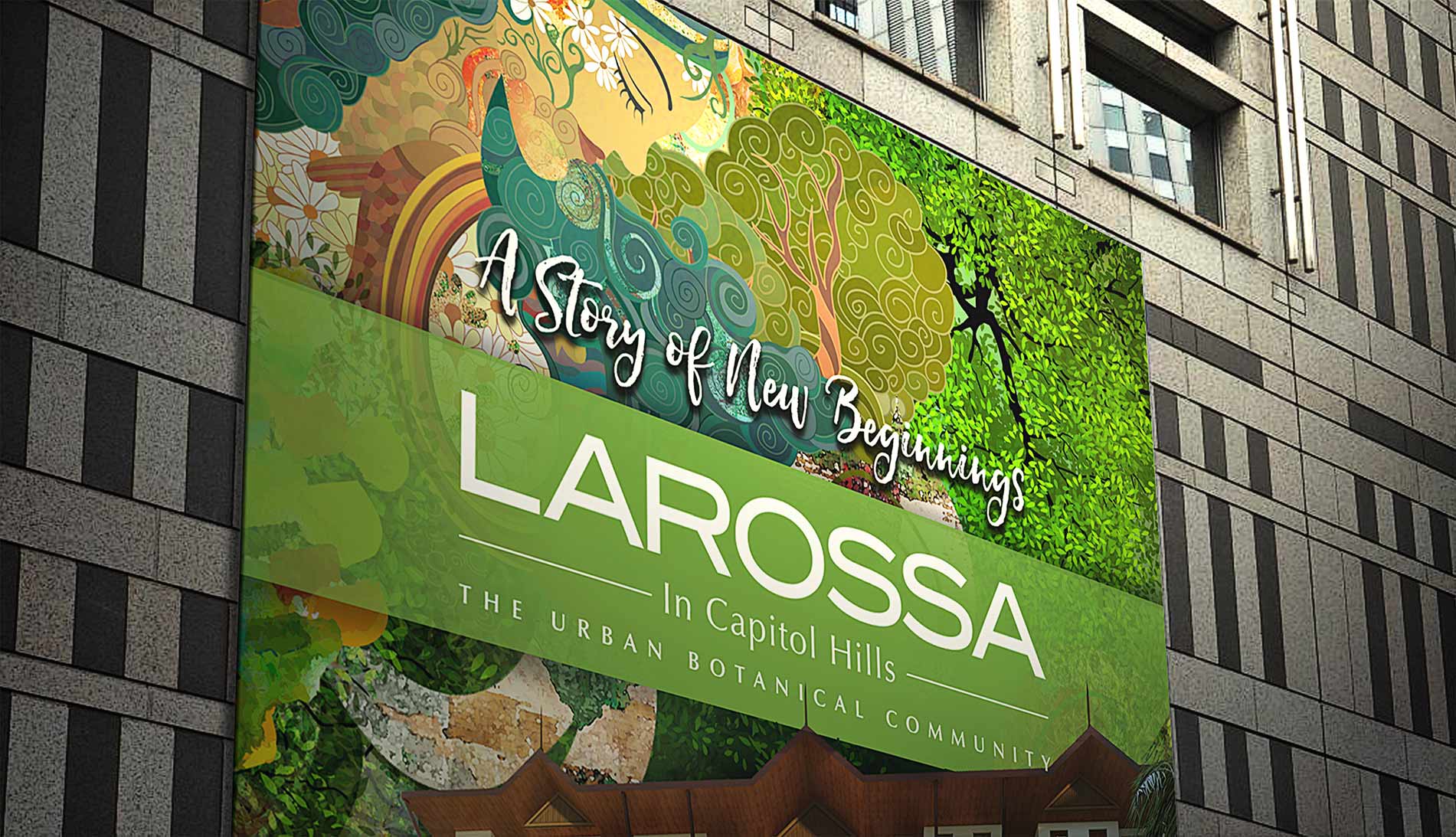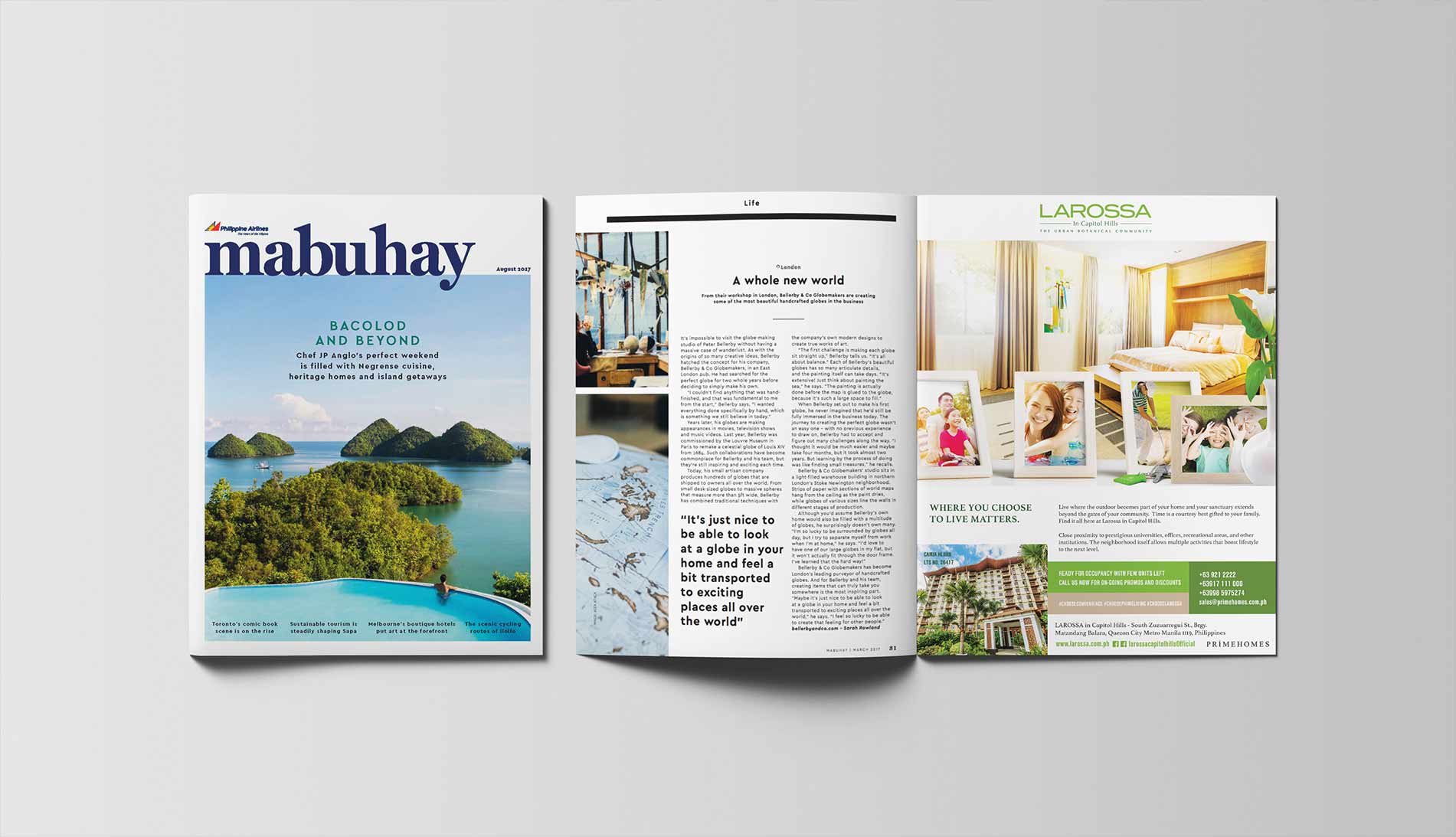 LAROSSA IN CAPITOL HILLS
Brand Identity | Visual Style & Expression | Print Communications | Digital & Online Experience
As elegant and timeless as nature's beauty, Larossa Capitol Hills is a preserved masterpiece. With vision of 65:35 open space to building ratio, its overall branding communicates its inspiring tales of coexistence with nature applied across its communication design.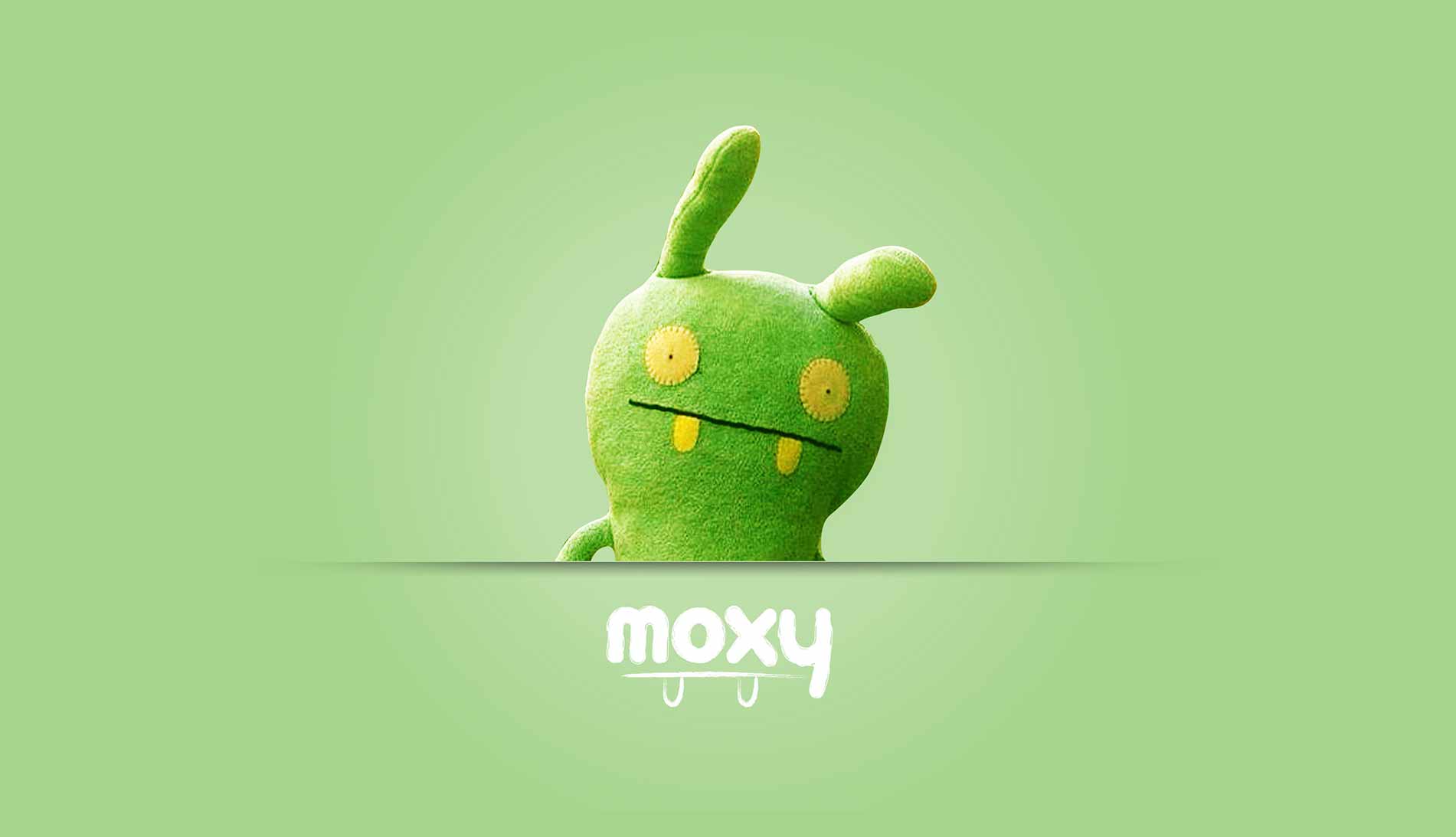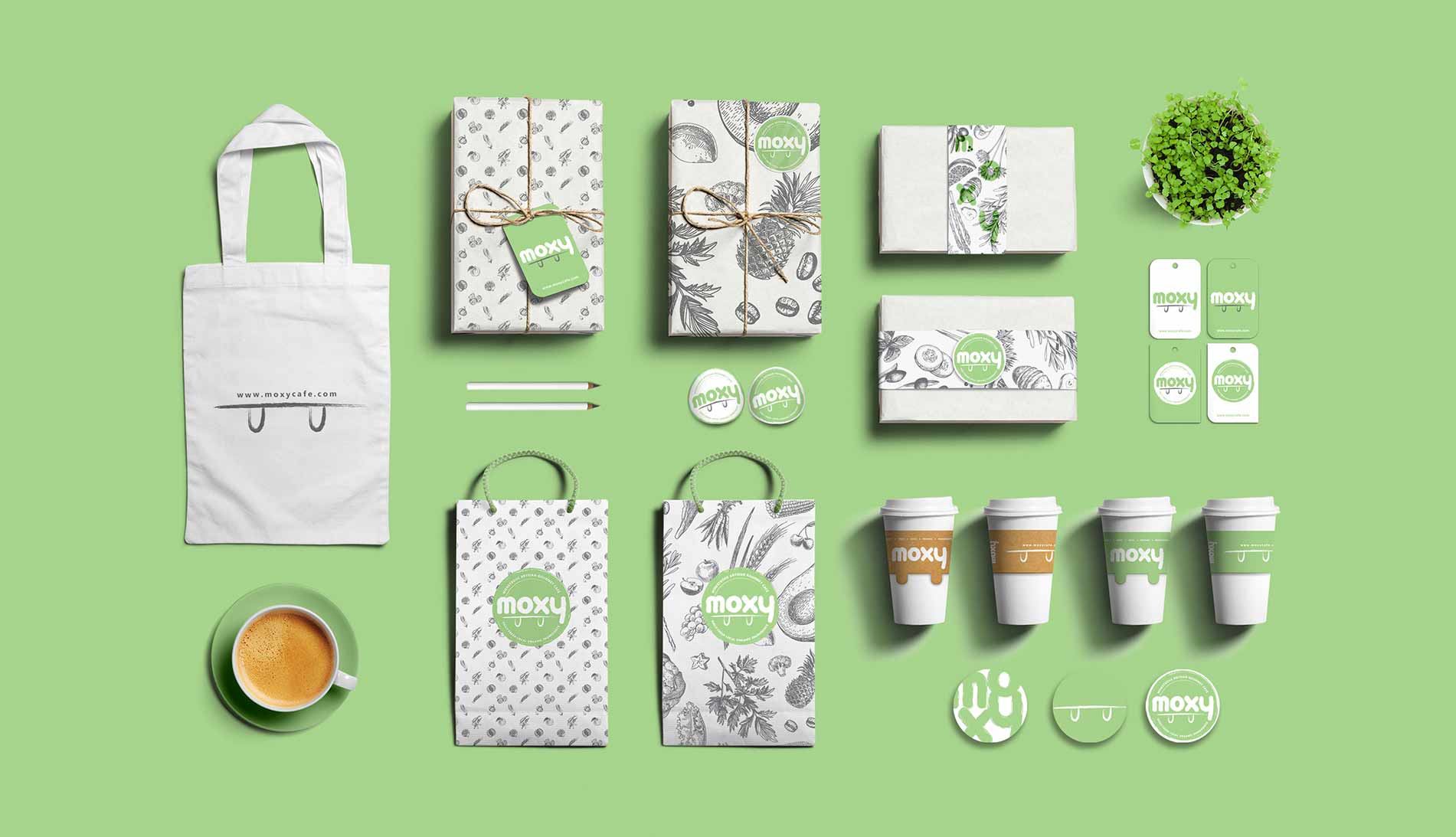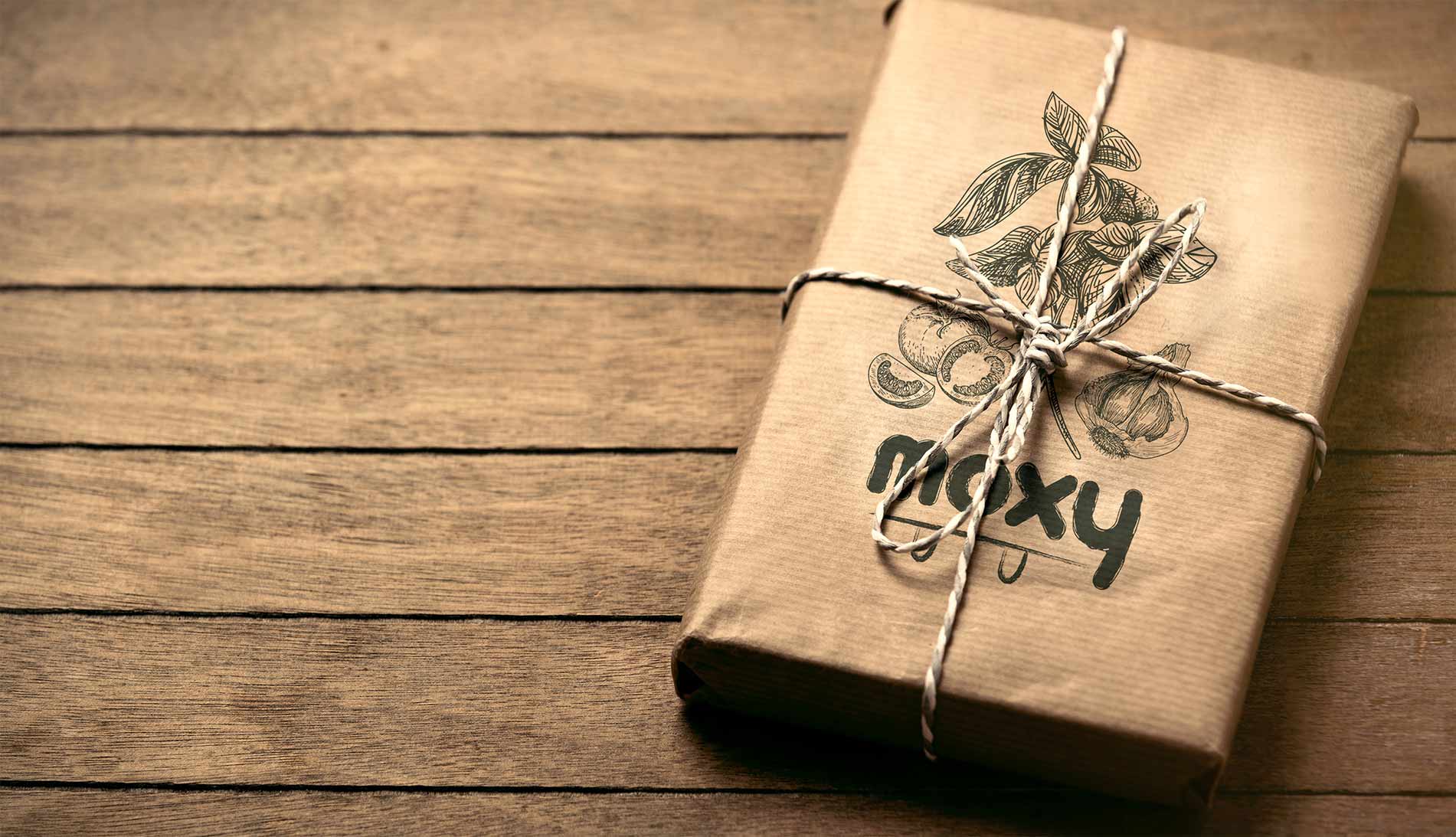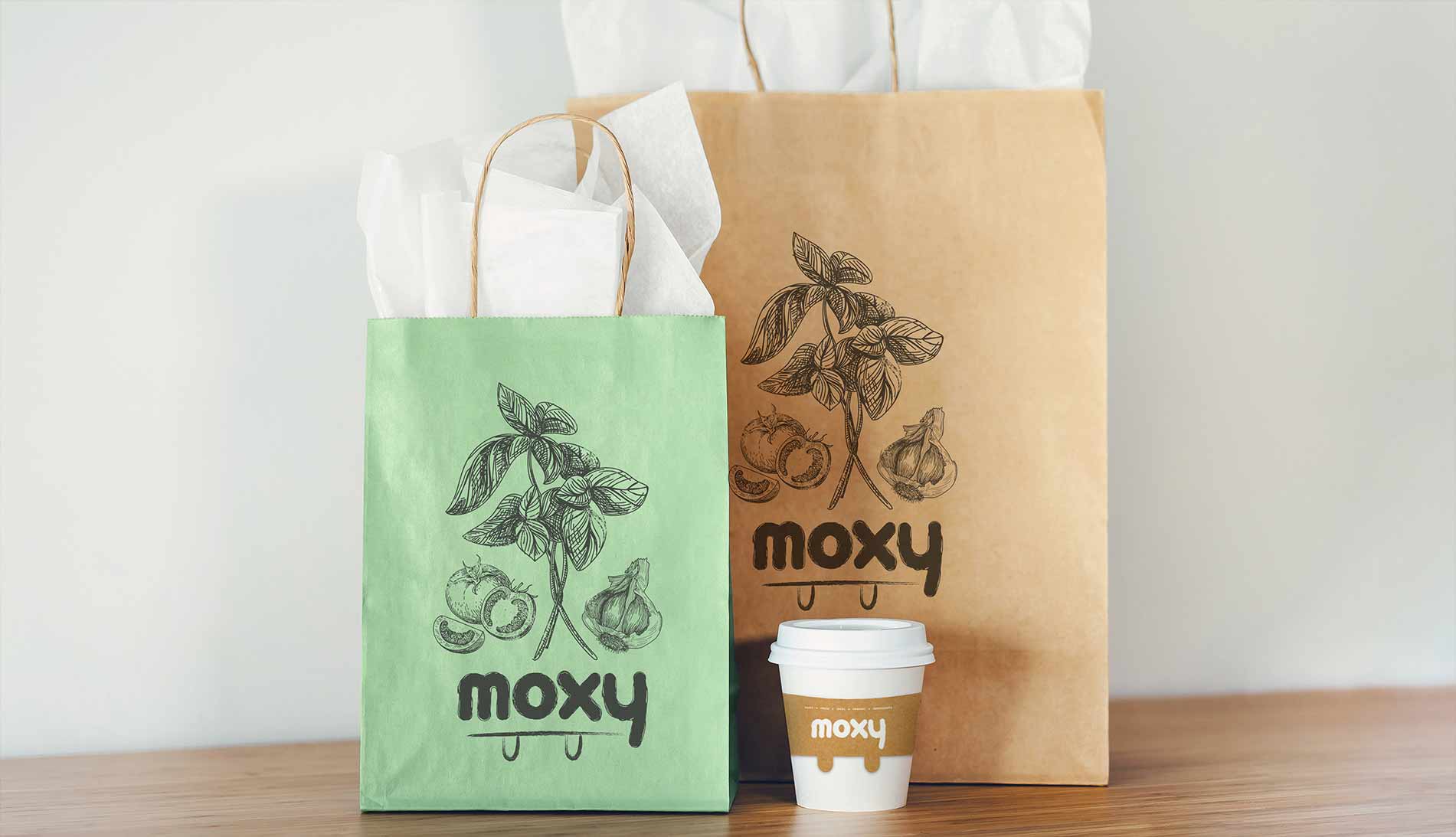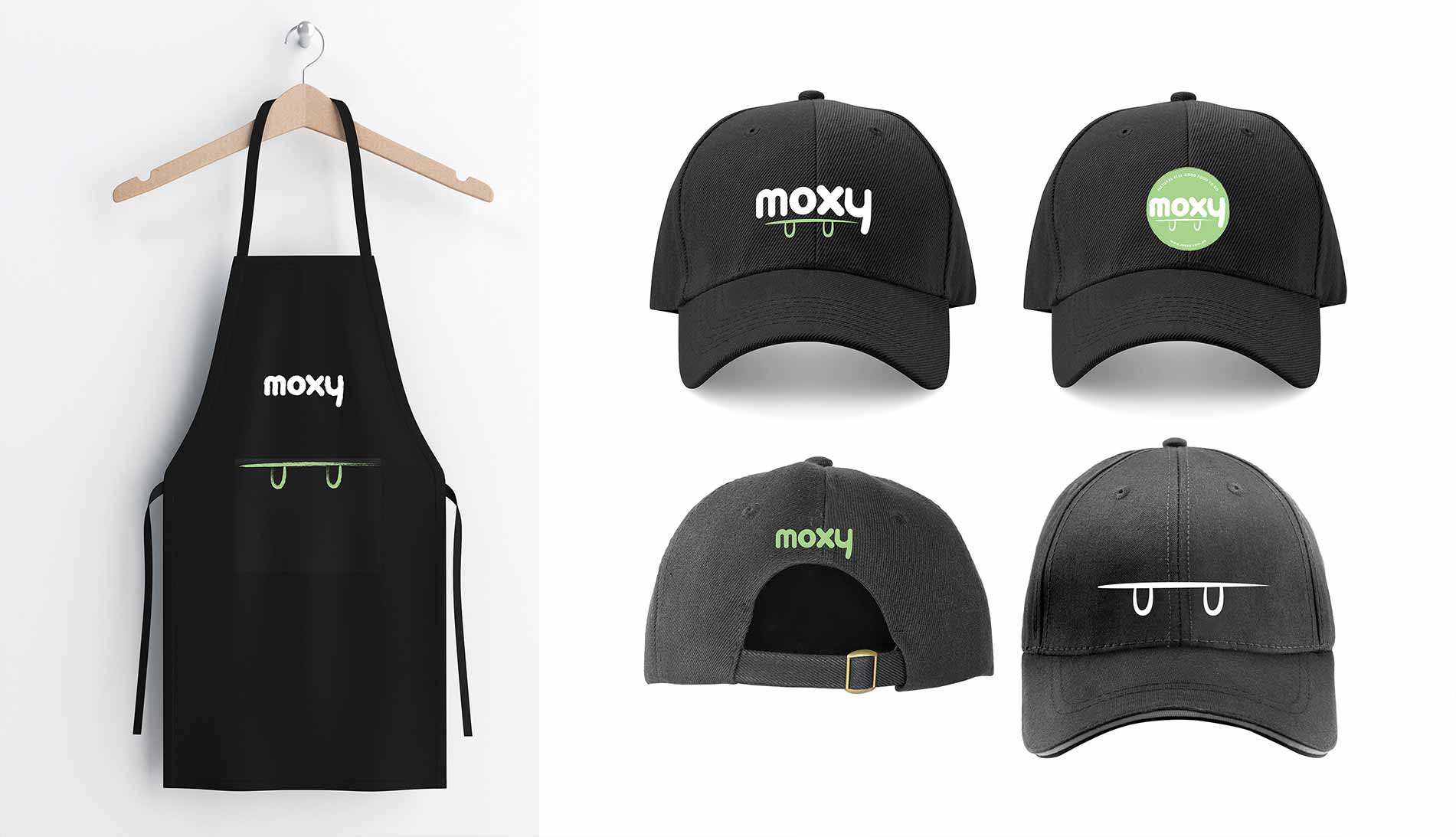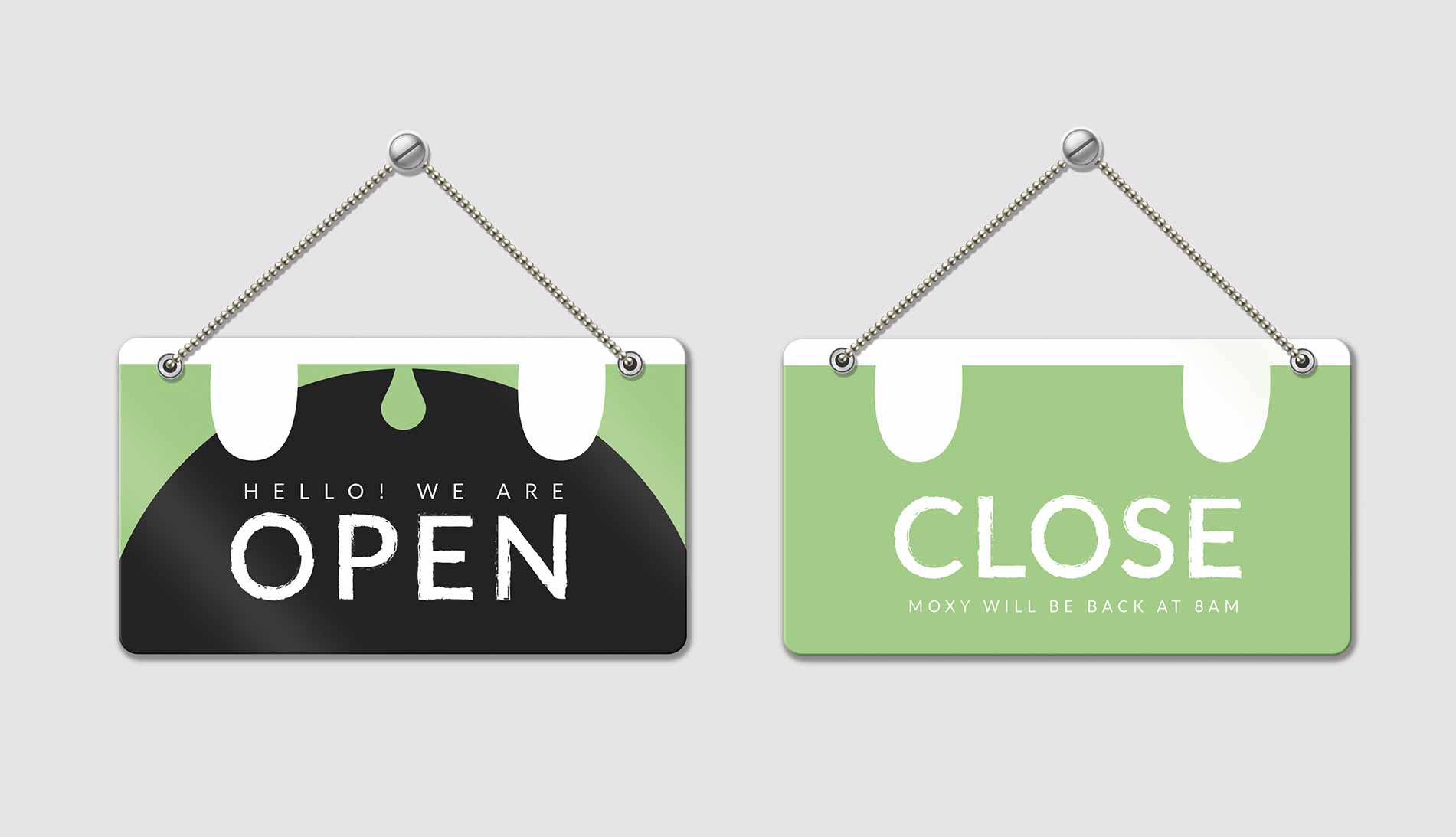 MOXY CAFE
Brand Identity and Visual styles and expression | Communication Design | Website Design
We carefully bring out the story behind every brand we develop. Making every project unique and engaging as it reflects the characters and stories of its founder/s. Behind Moxy Cafe are three unique personalities, 2 ladies and a stuffed travelling buddy, all of which makes the brand story fun, interesting and adventurous. Each of the unique character has brought its magic onto the brand, and we ensure its connected and communicated across its Brand.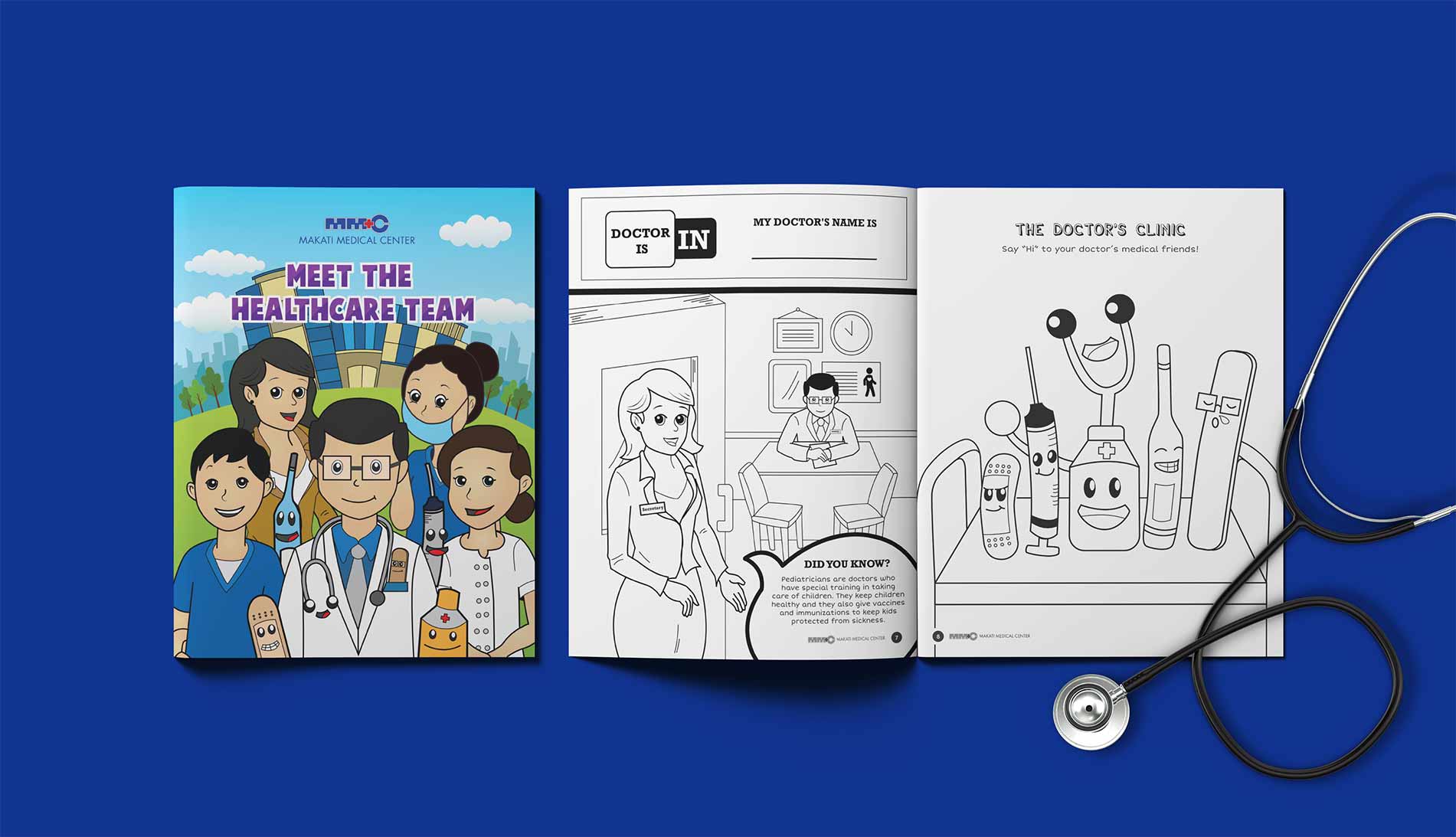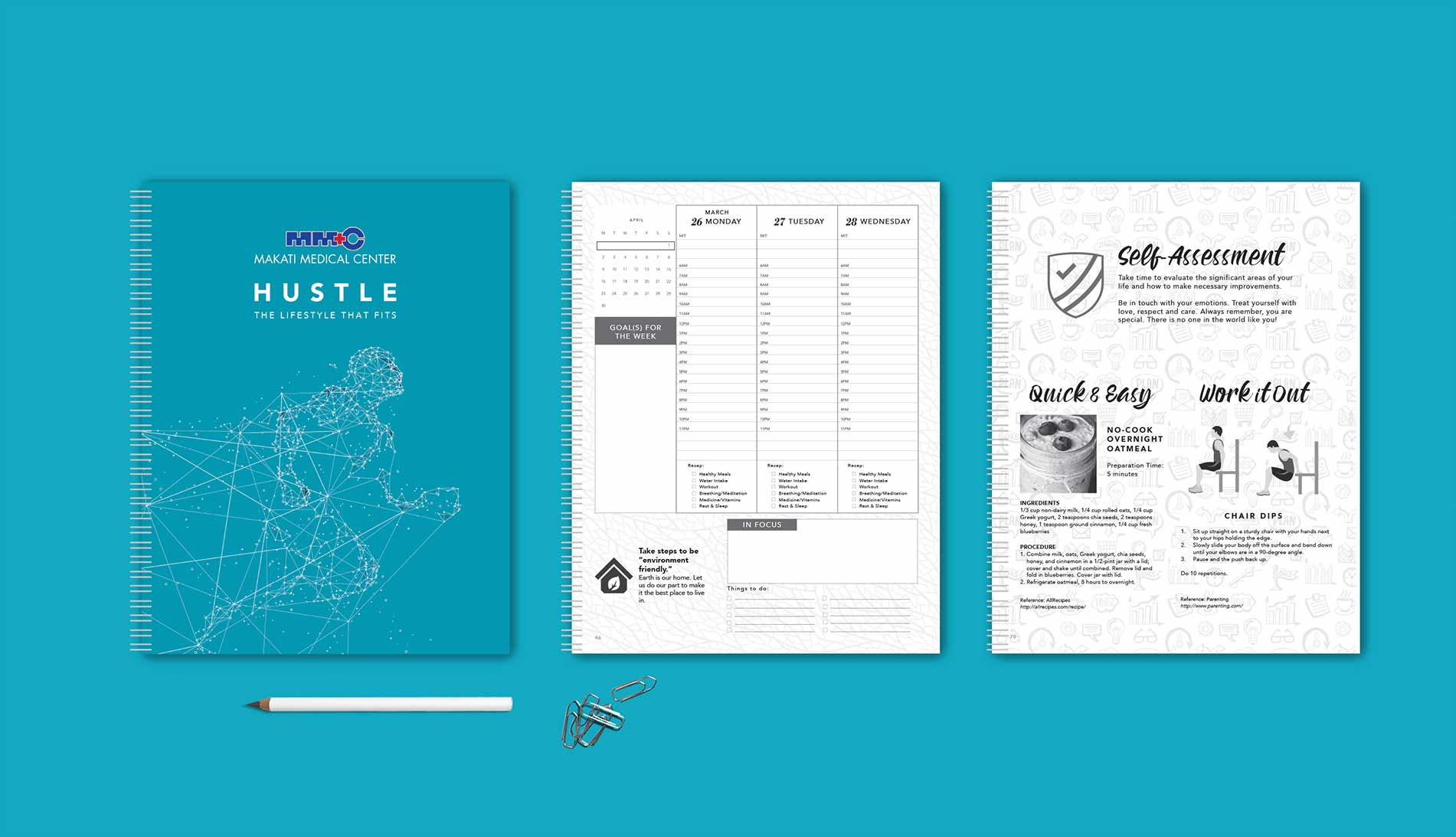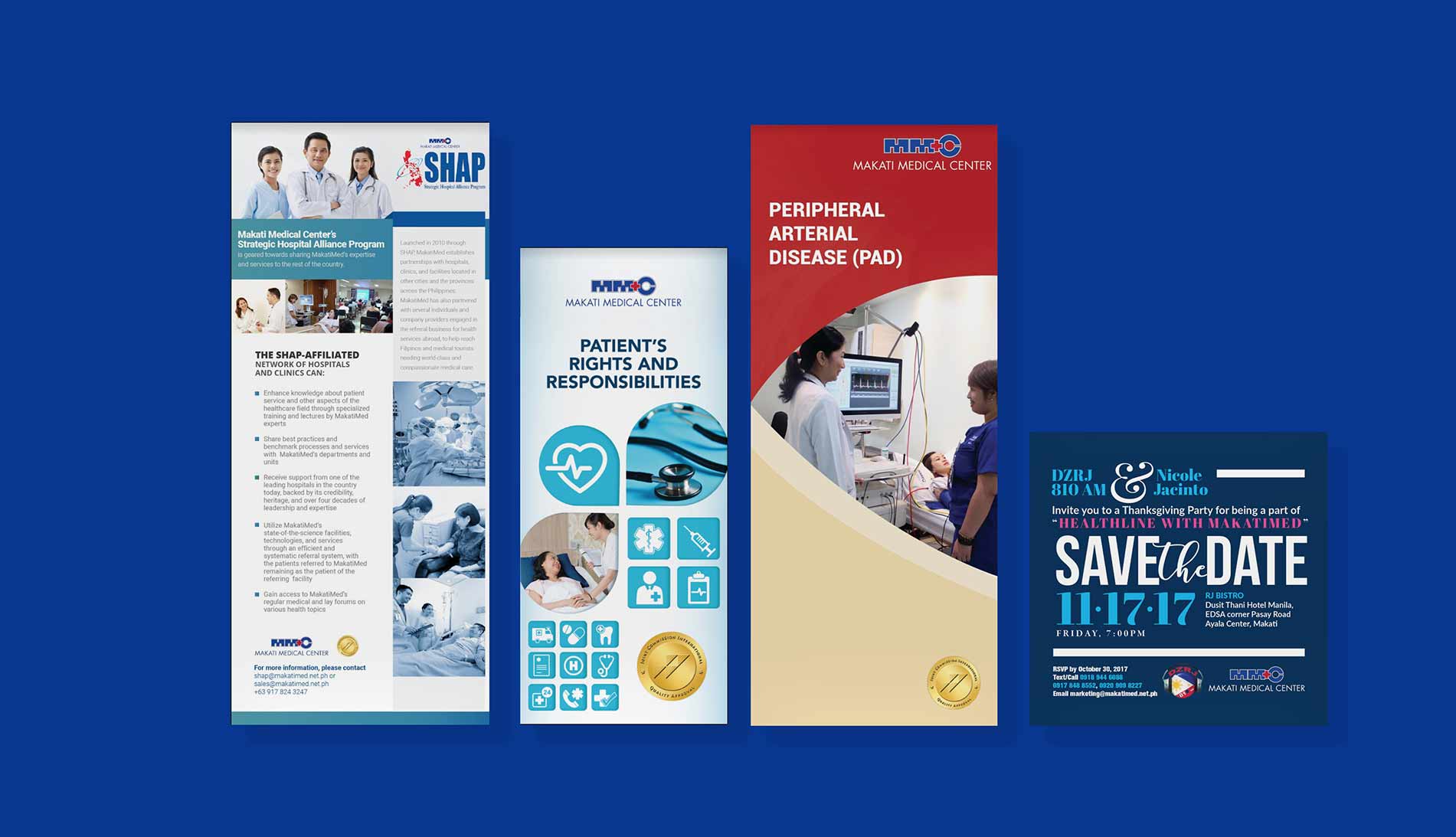 MAKATI MEDICAL CENTER
Internal and External Communications Design
For over 45 years, Makati Medical Center (MMC) is committed to deliver best practices in healthcare, safety standards and excellent patient care in the Philippines. Alongside MMC's Promotions,Communications & Special Projects team, we have been developing specialized Print Communication designs and collaterals targetted across the hospital's patient, employees, and stakeholders. Such a rewarding feeling to exprience MMC team's dedication and passion for its profession—- An institution with a genuine heart.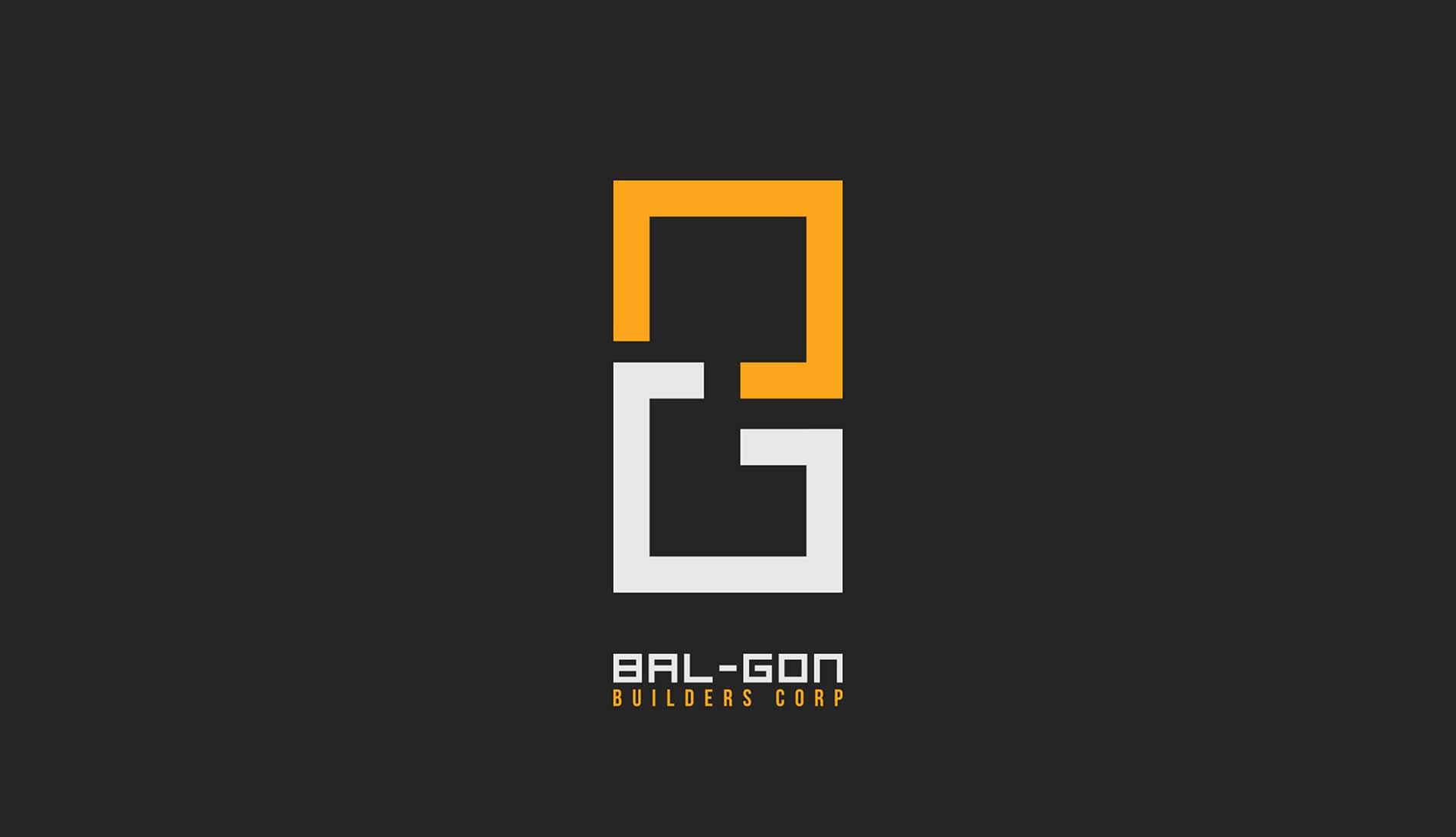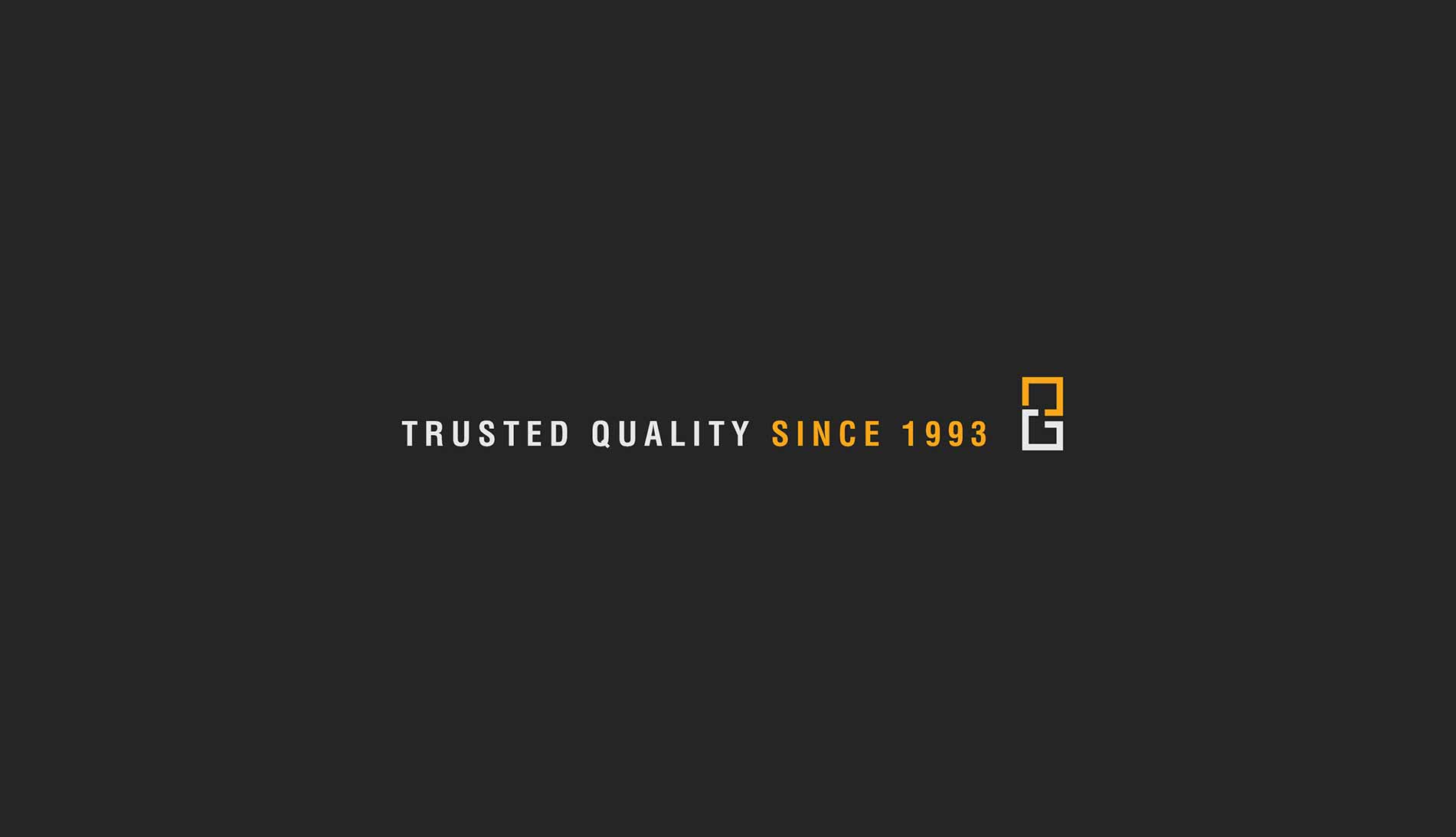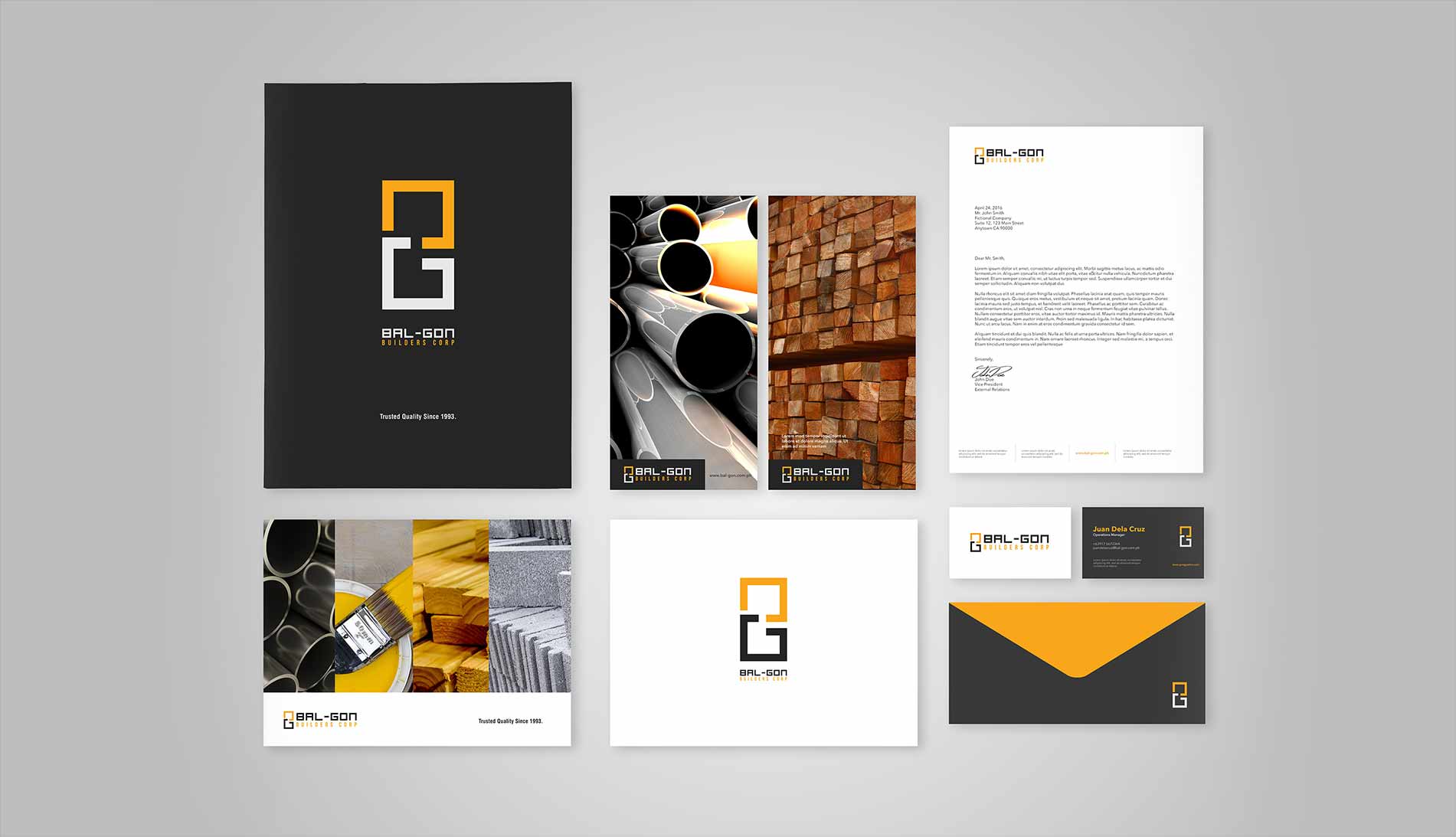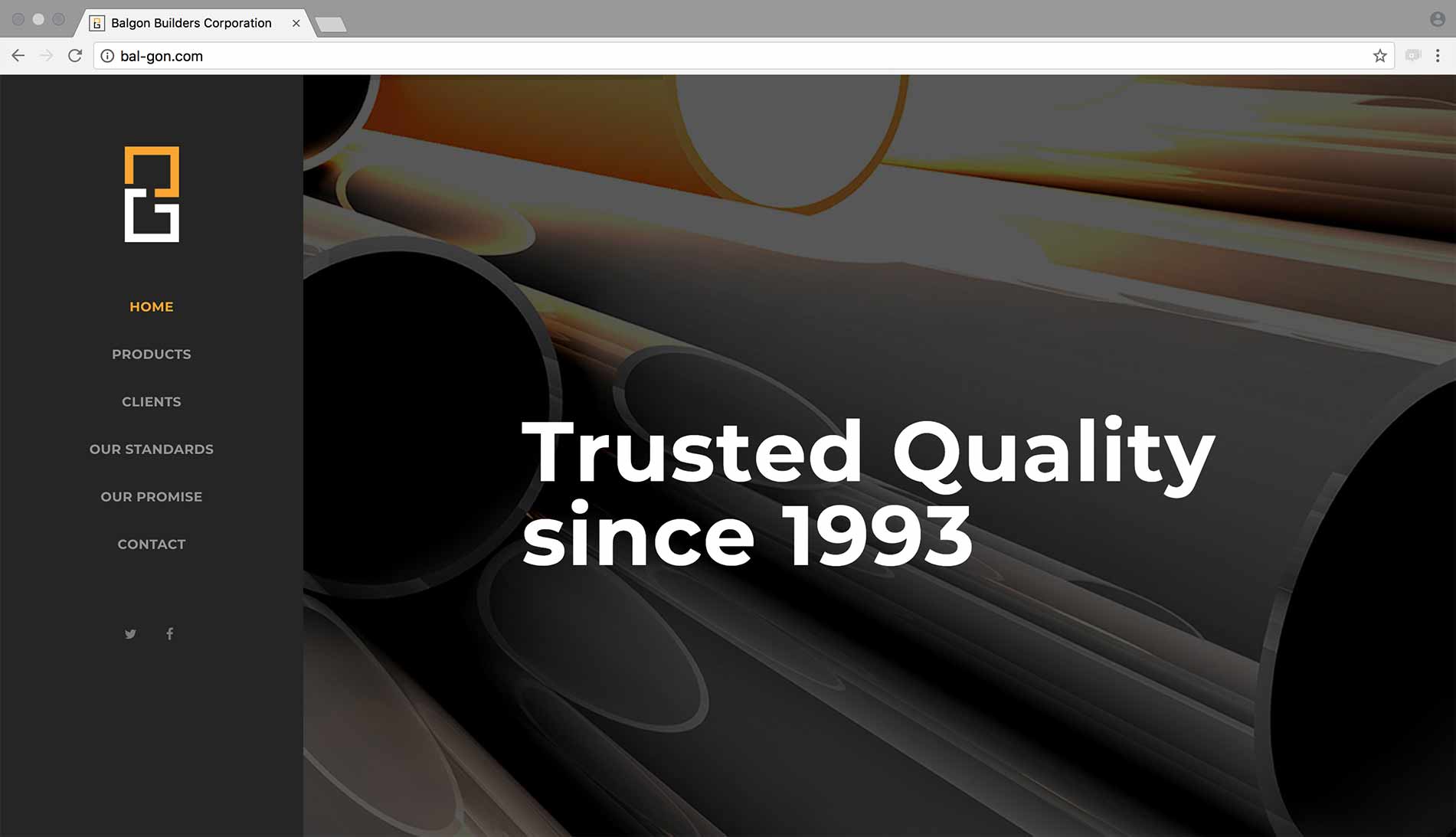 BAL-GON BUILDERS CORP.
Brand Identity | Website Design & Dev. | Print Communications
Worked with wonderful & warm people in 2016 who founded a Construction Supply Company not just within the community but extending beyond its location. Brand and Communication Design for Bal-Gon Builders Corp—- Trusted Brand of Service since 1983.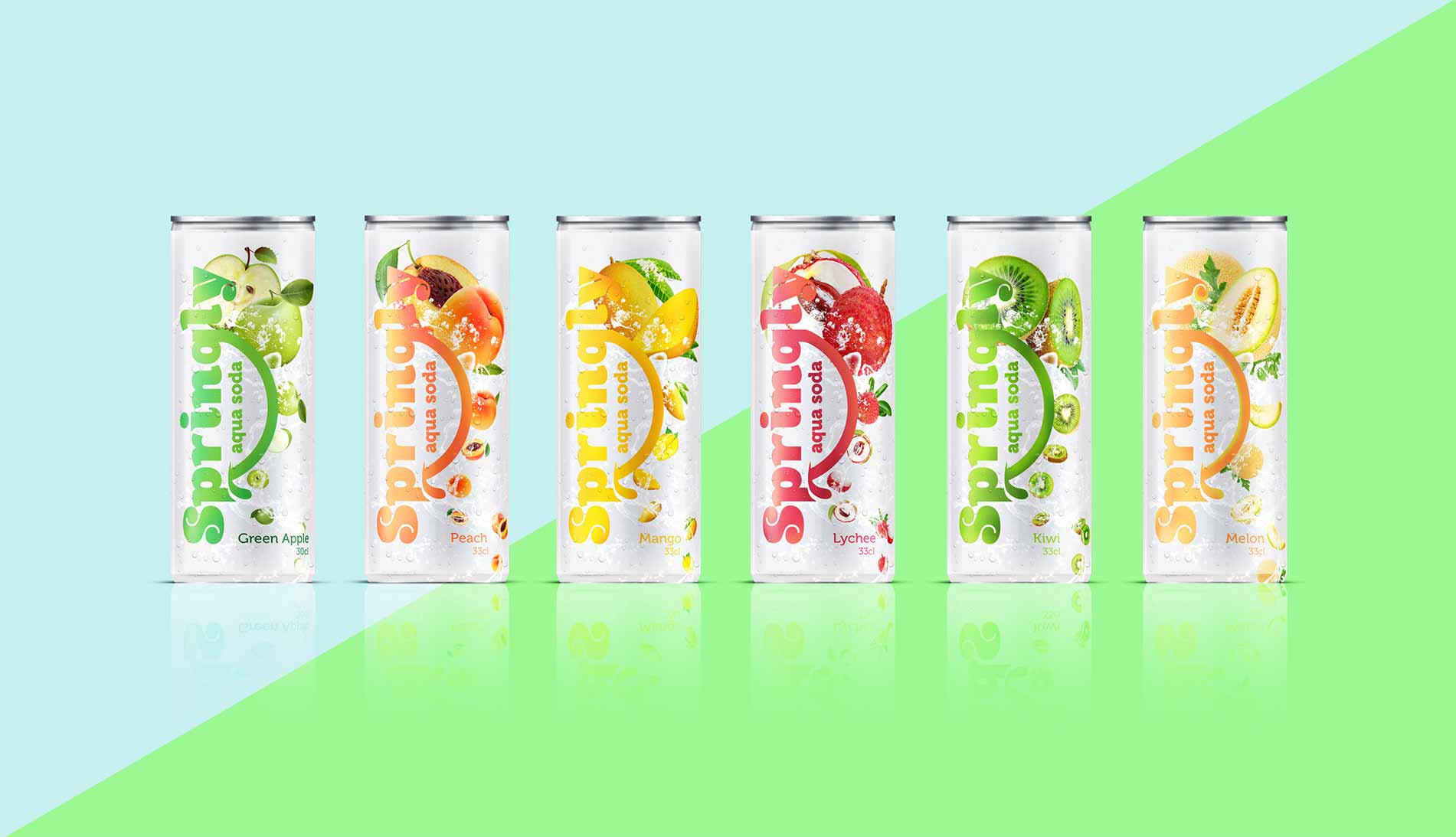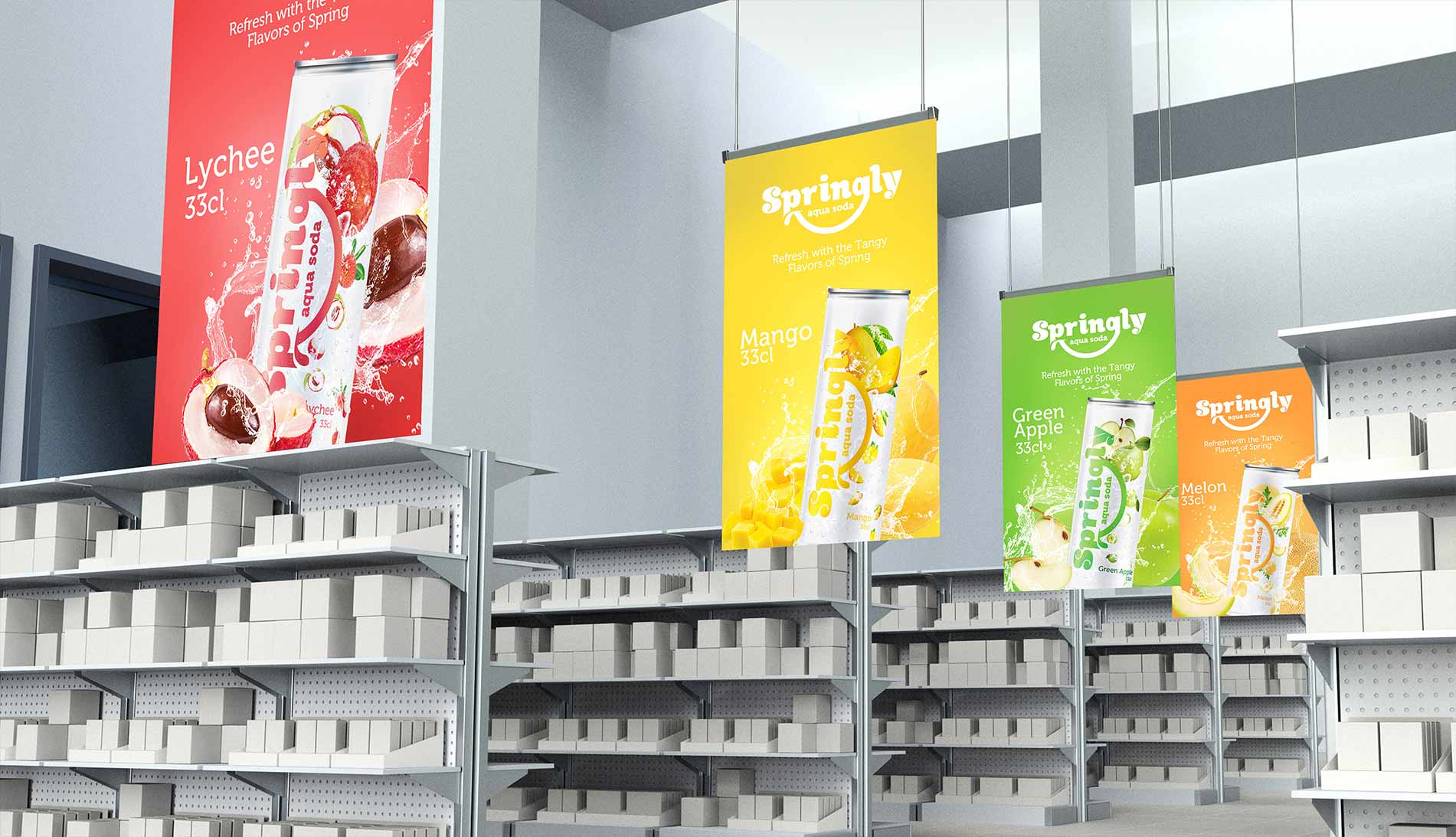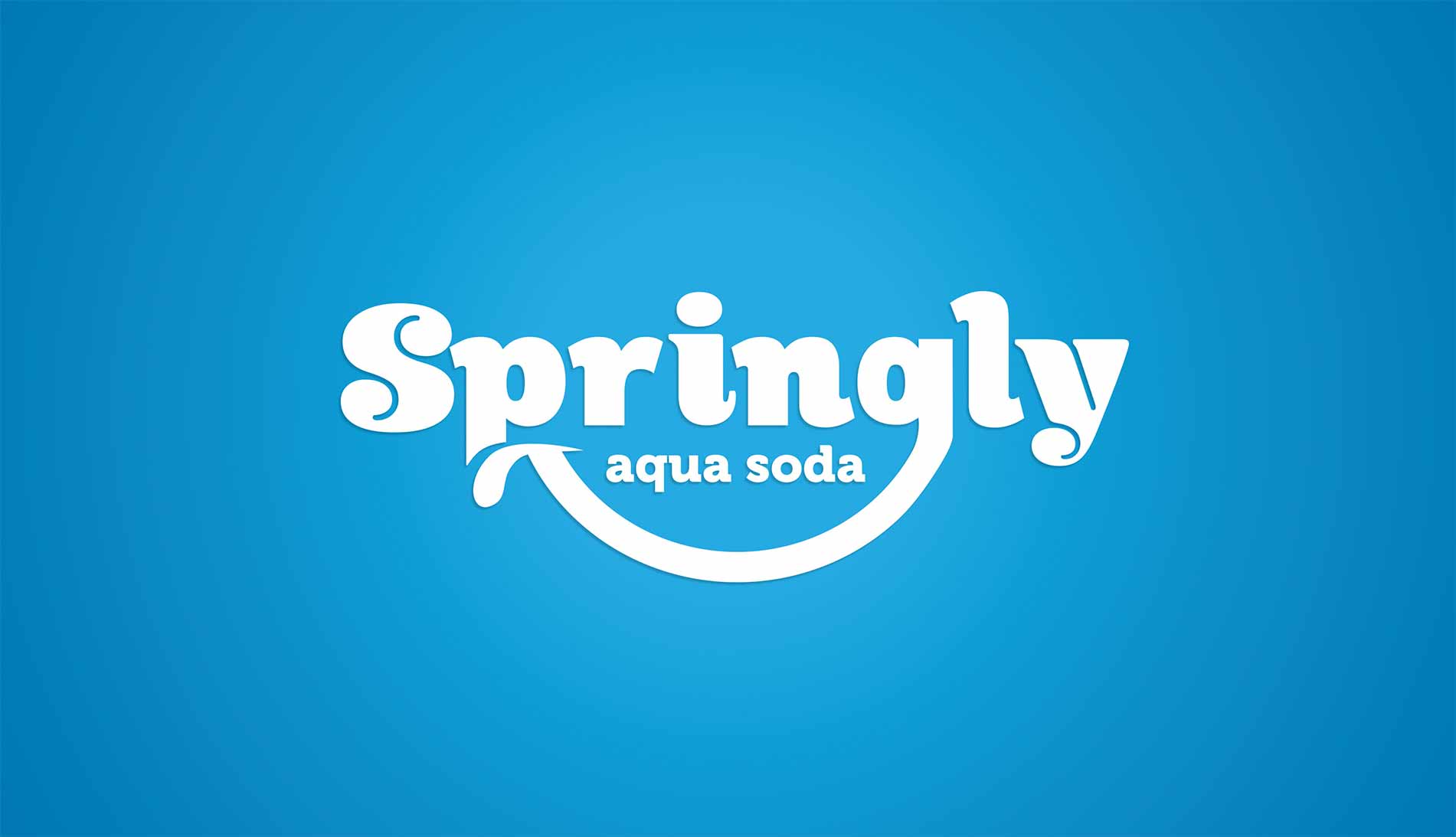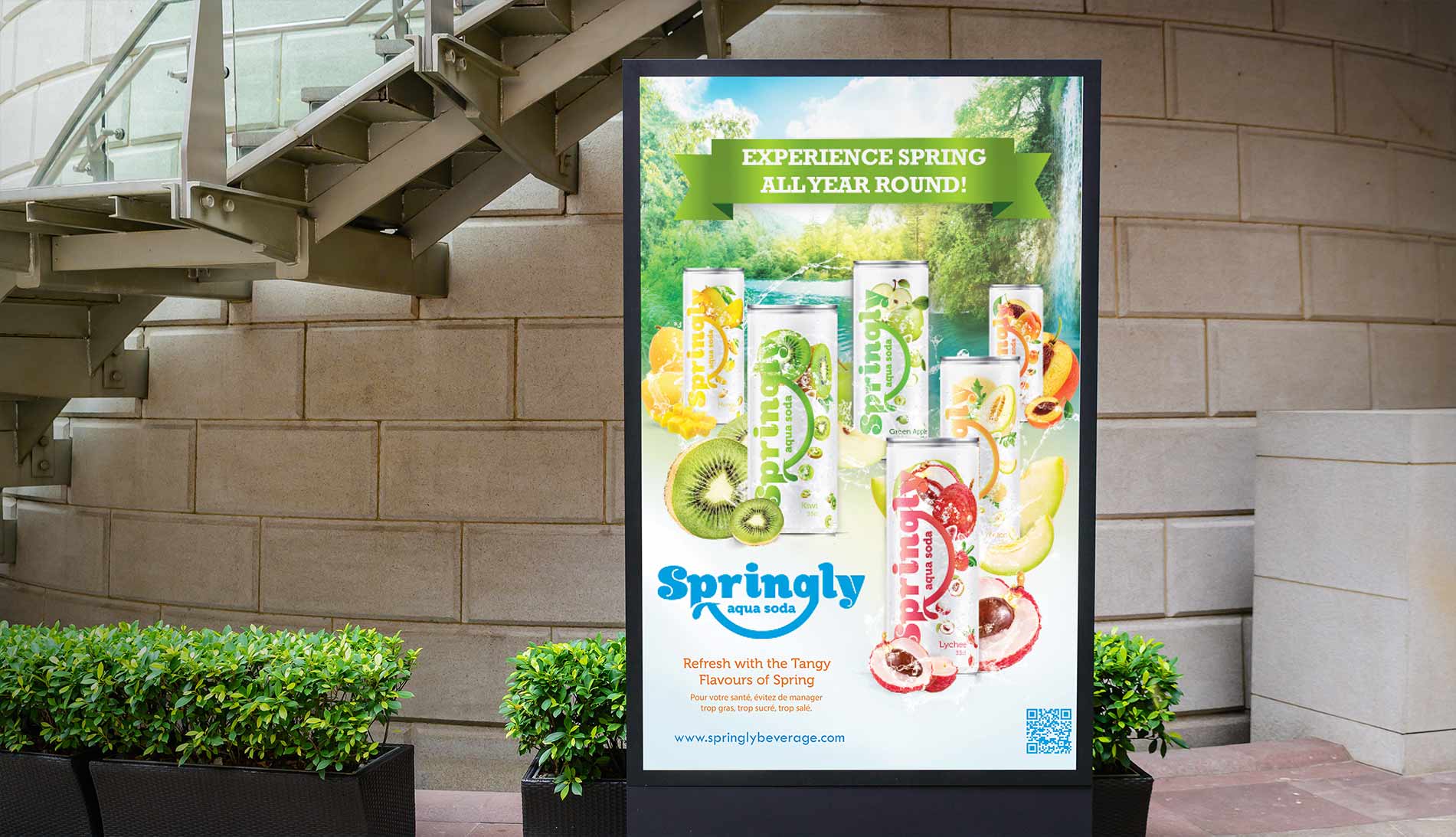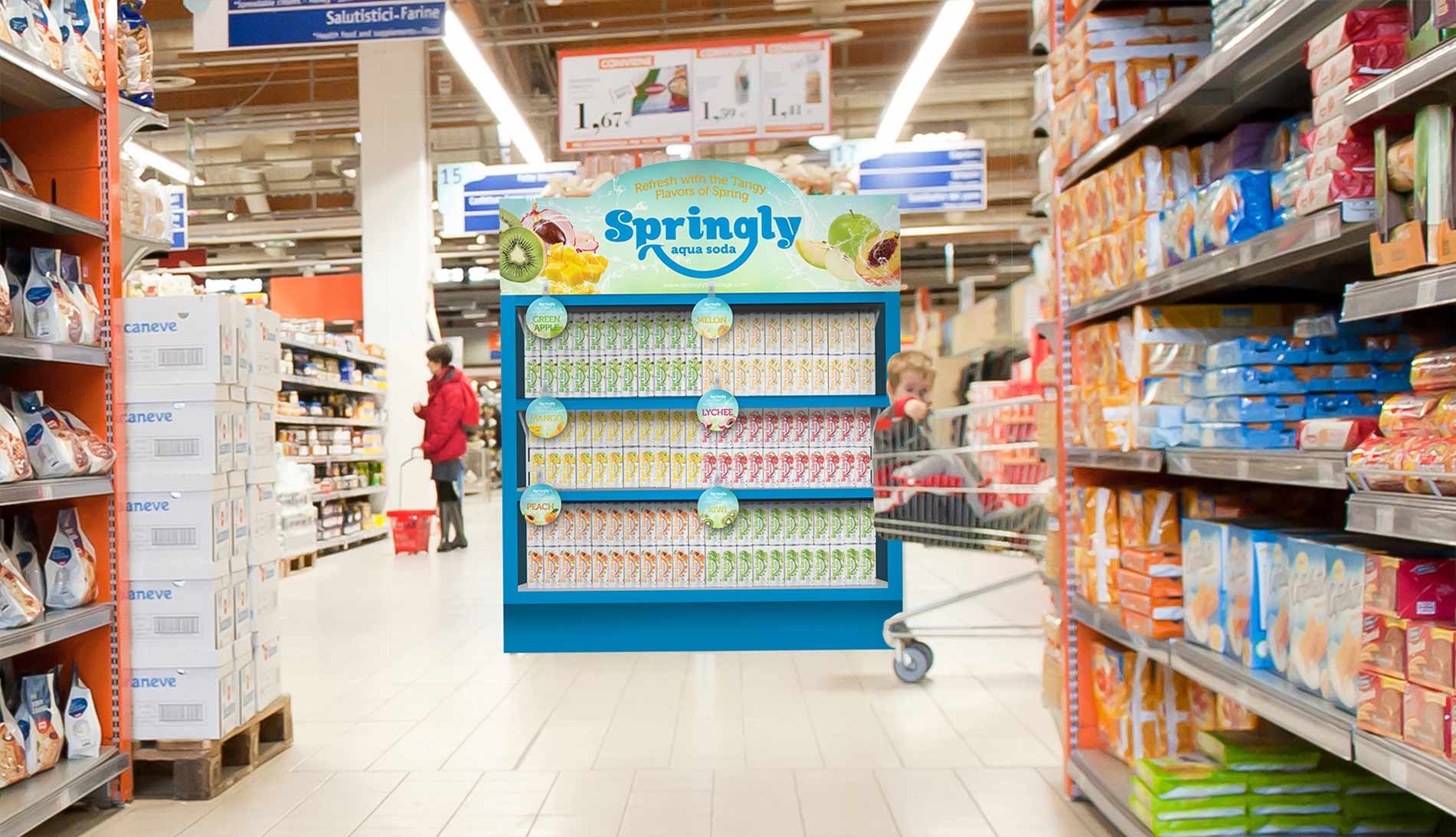 SPRINGLY BEVERAGES INC.
Brand Naming | Brand Messaging & Communication Design | Brand Identity and Visual Expression | Print Communications
Entrusted to develop the tedious task of Brand Naming that will jumpstart the overall brand and business developement in France. The name was meticulously derived not just considering its recall and its immediate relevancy to the product, but also ensuring its connection to the founder—- his children's names. Worked closely with the founder from its conception, branding, campaigns development, and its marketing and retail strategies. Despite being an international brand, the effective collaboration has created enduring relationship that paveway to further projects/business ventures.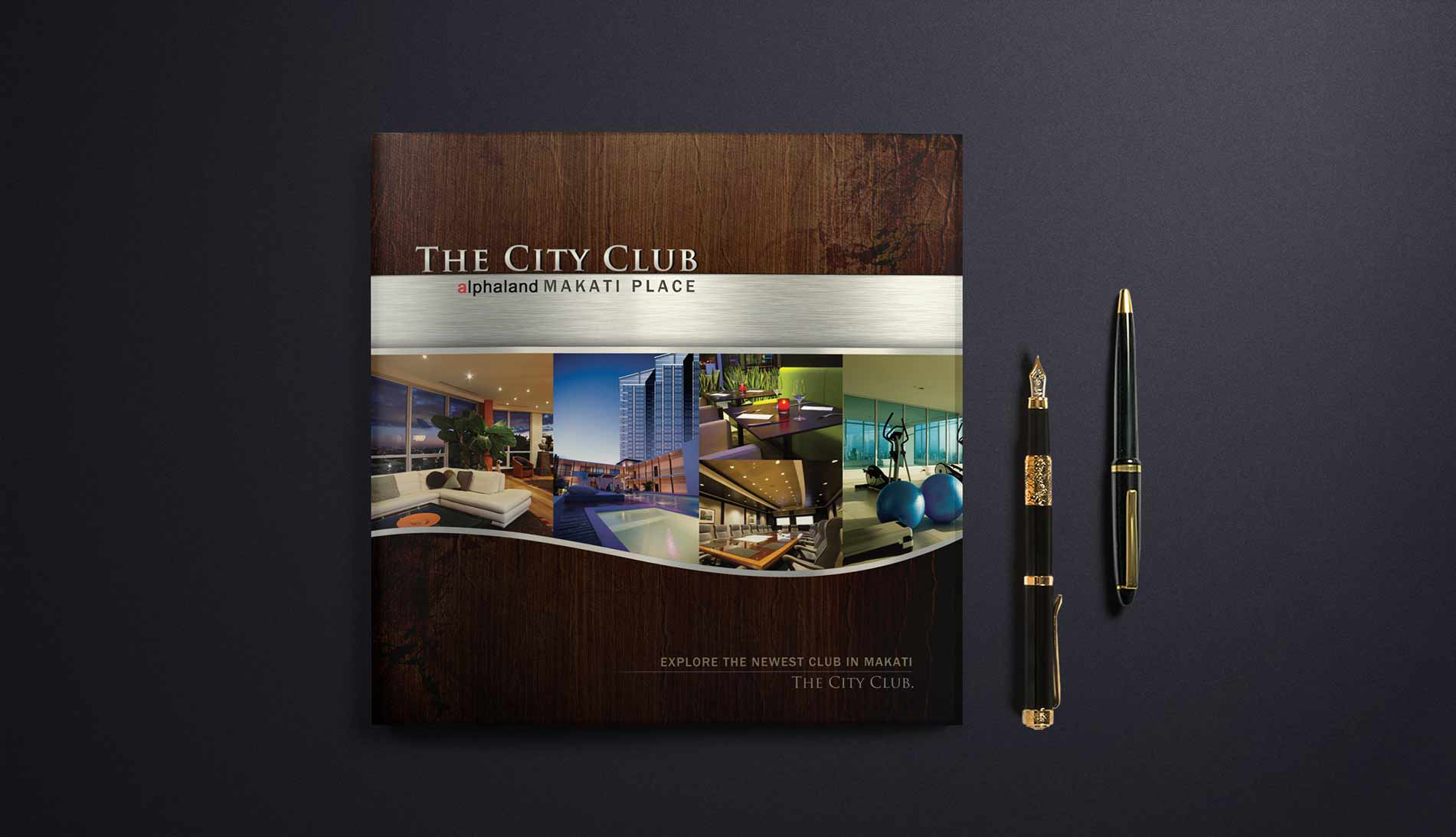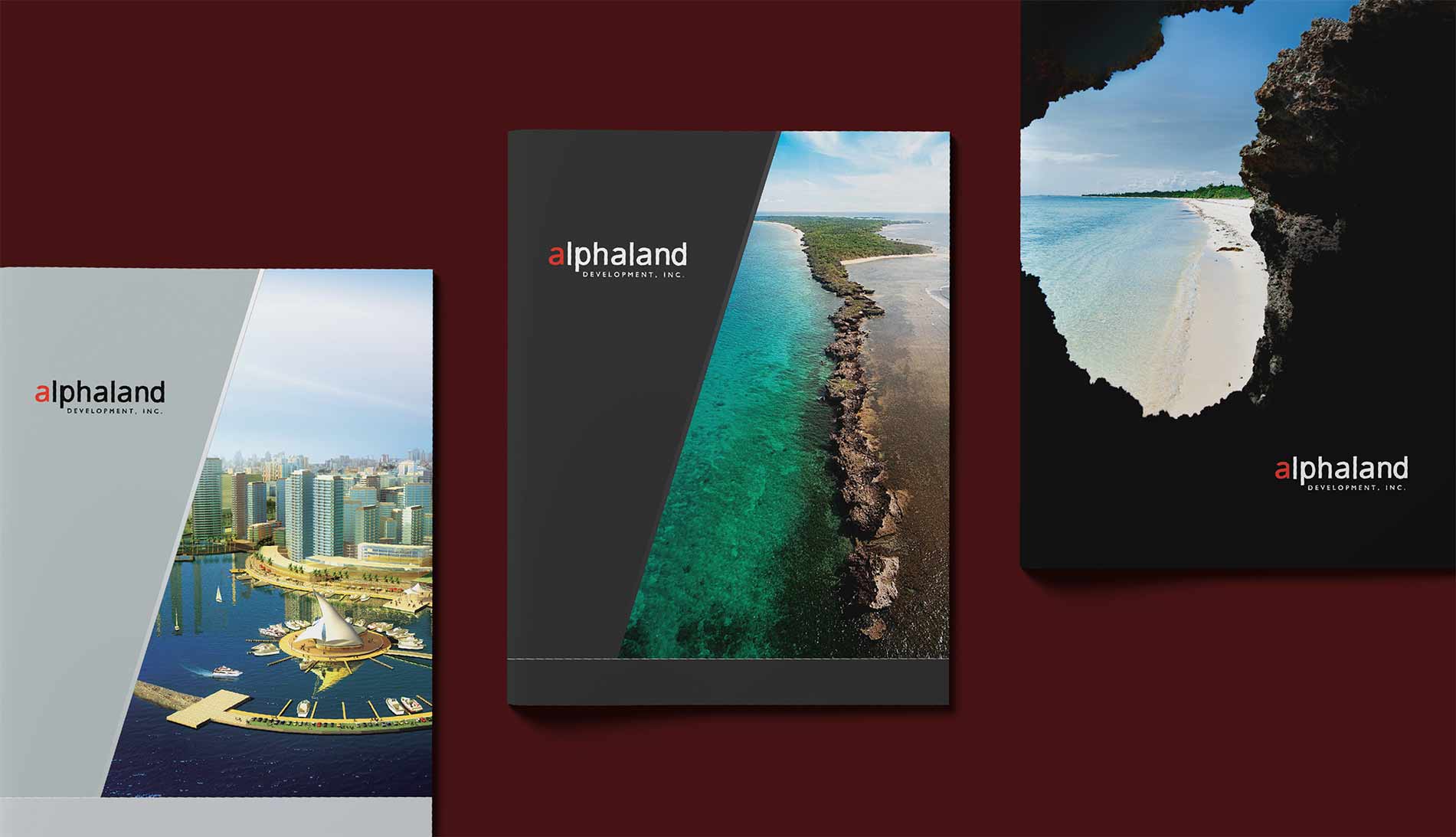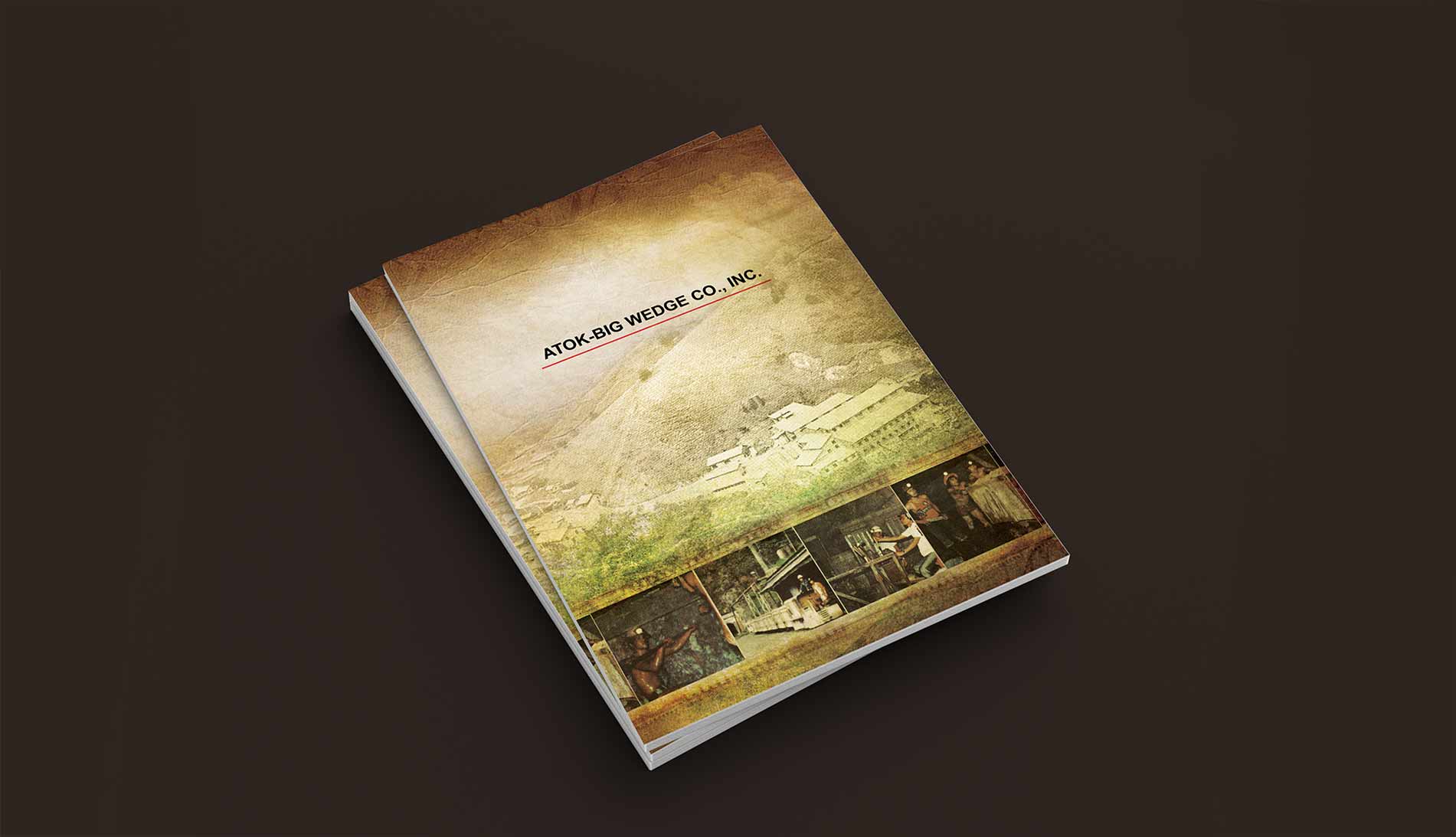 ALPHALAND DEV. CORP.
Brand Identity | Visual Style & Expression | Print Communications | Digital & Online Experience
With a rich vision to transform cities into both business and leisure hubs, Alphaland Development Corp., has significantly contributed to nation's progress in the forms of diverse business investments and developments across the country. Worked with brilliant and dynamic team to consistently produce Brand and Communication Designs that are aligned with the company's thrust and direction.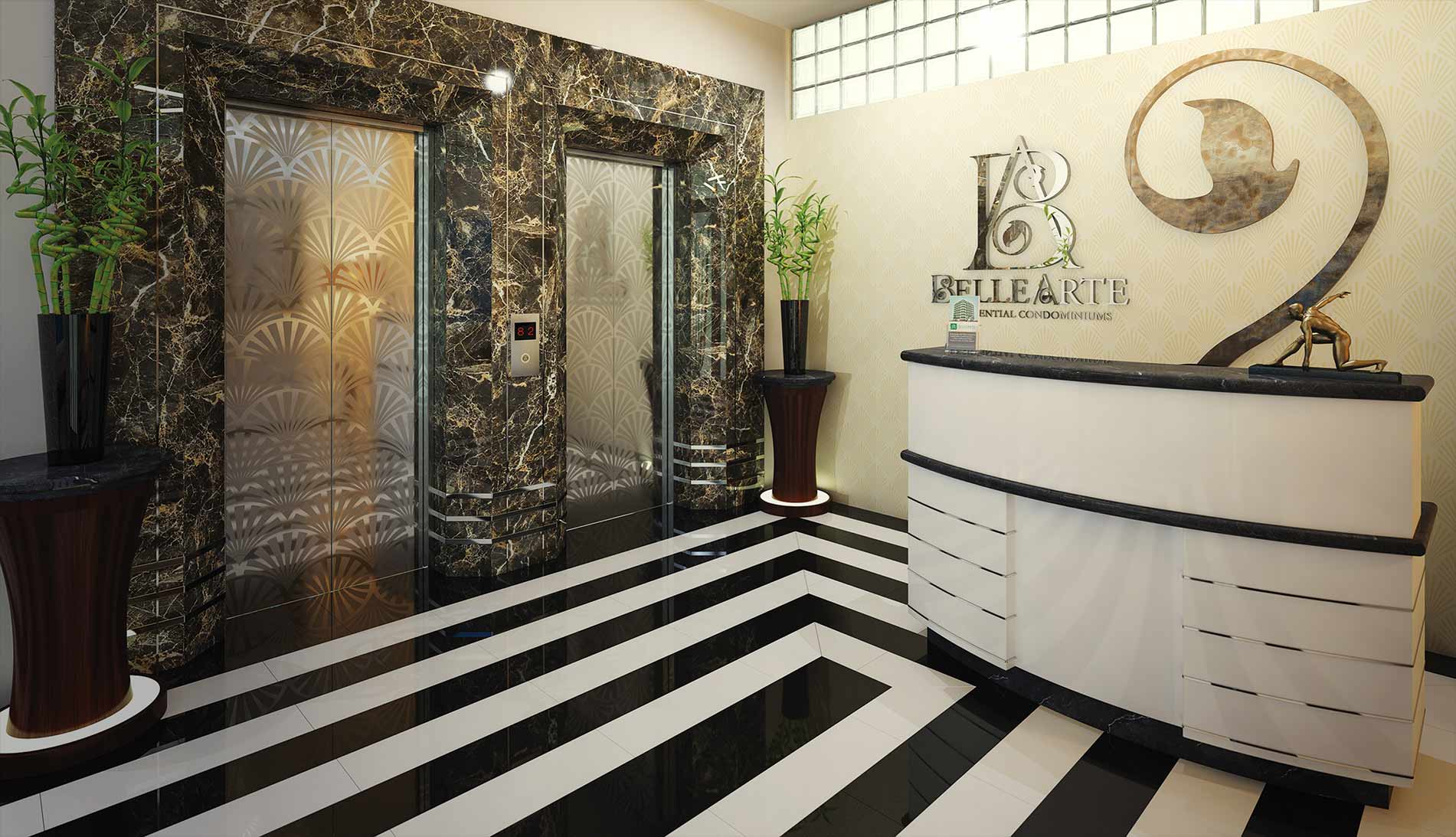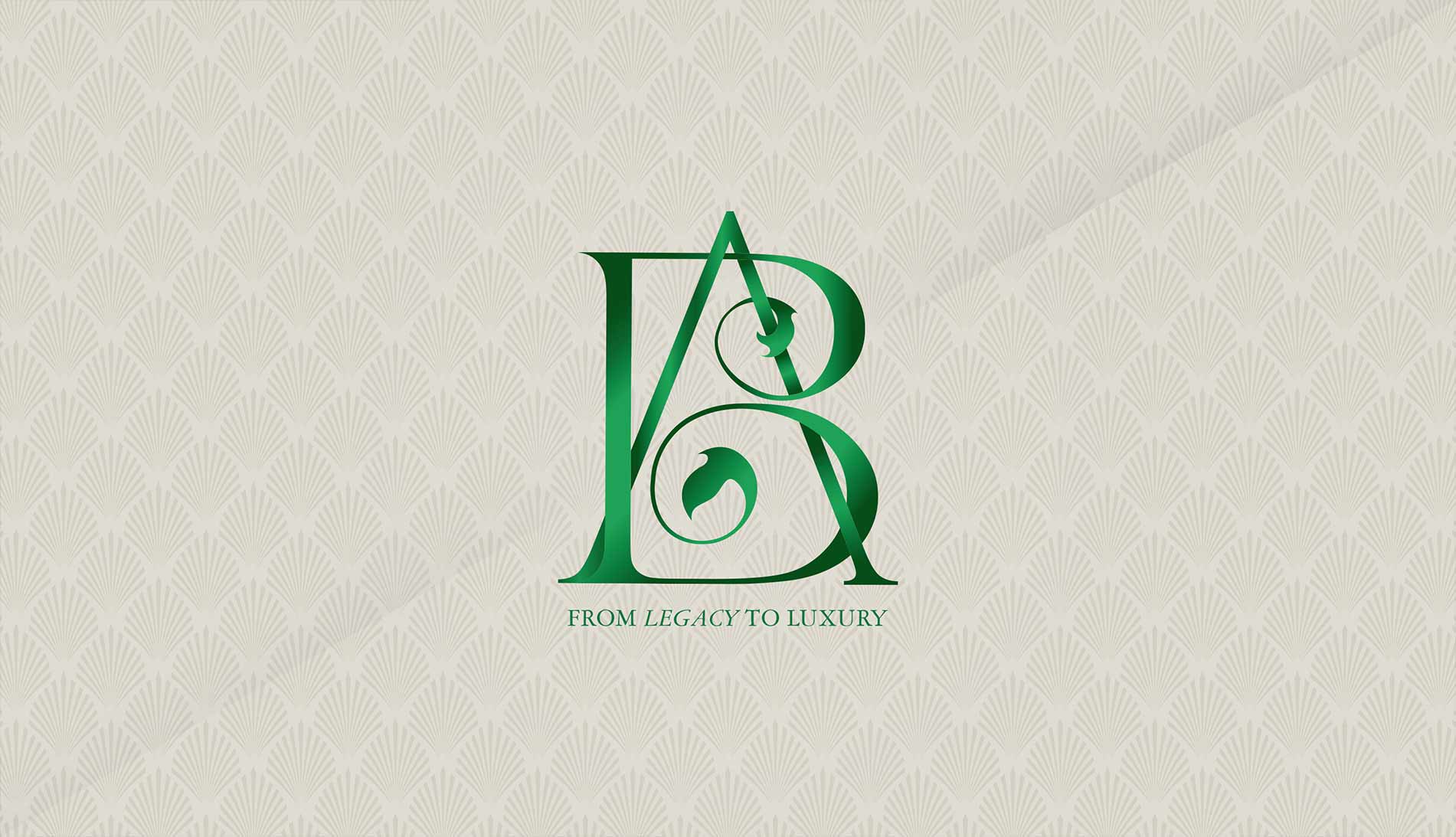 BELLE ARTE
Brand Identity | Visual Style & Expression | Print Communications | Digital & Online Experience
What started as an iconic family ancestral home, transcends into a city landmark now evolving as a new world inspired by an elegant past. Belle Arte, an art-deco residential development in Bacolod City, Philippines captivates not just the locals but tourist as well. Thus, enabled us to develop Brand Communication, both its Condominium and its Developer, inspired by its elegance and family legacy.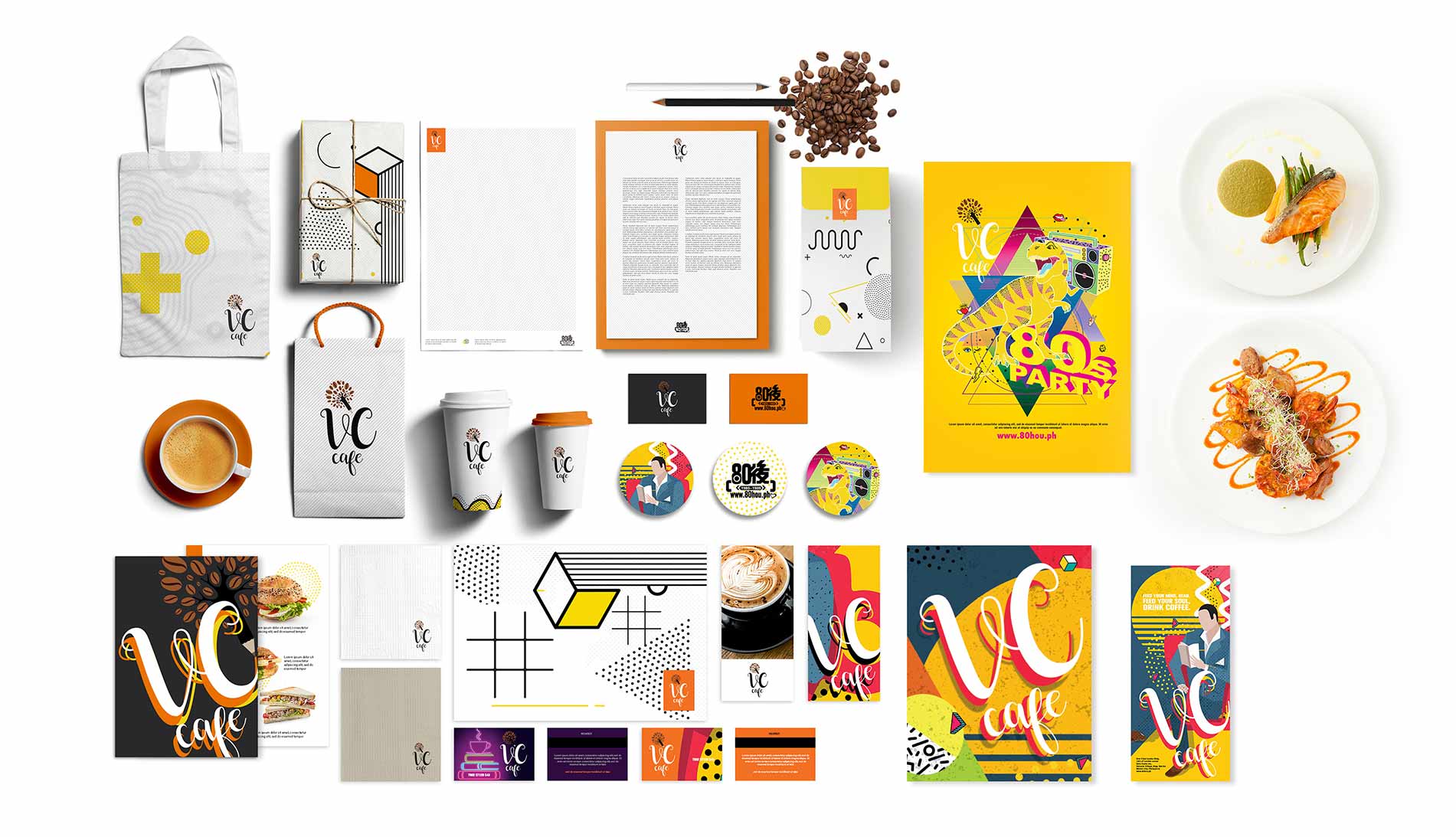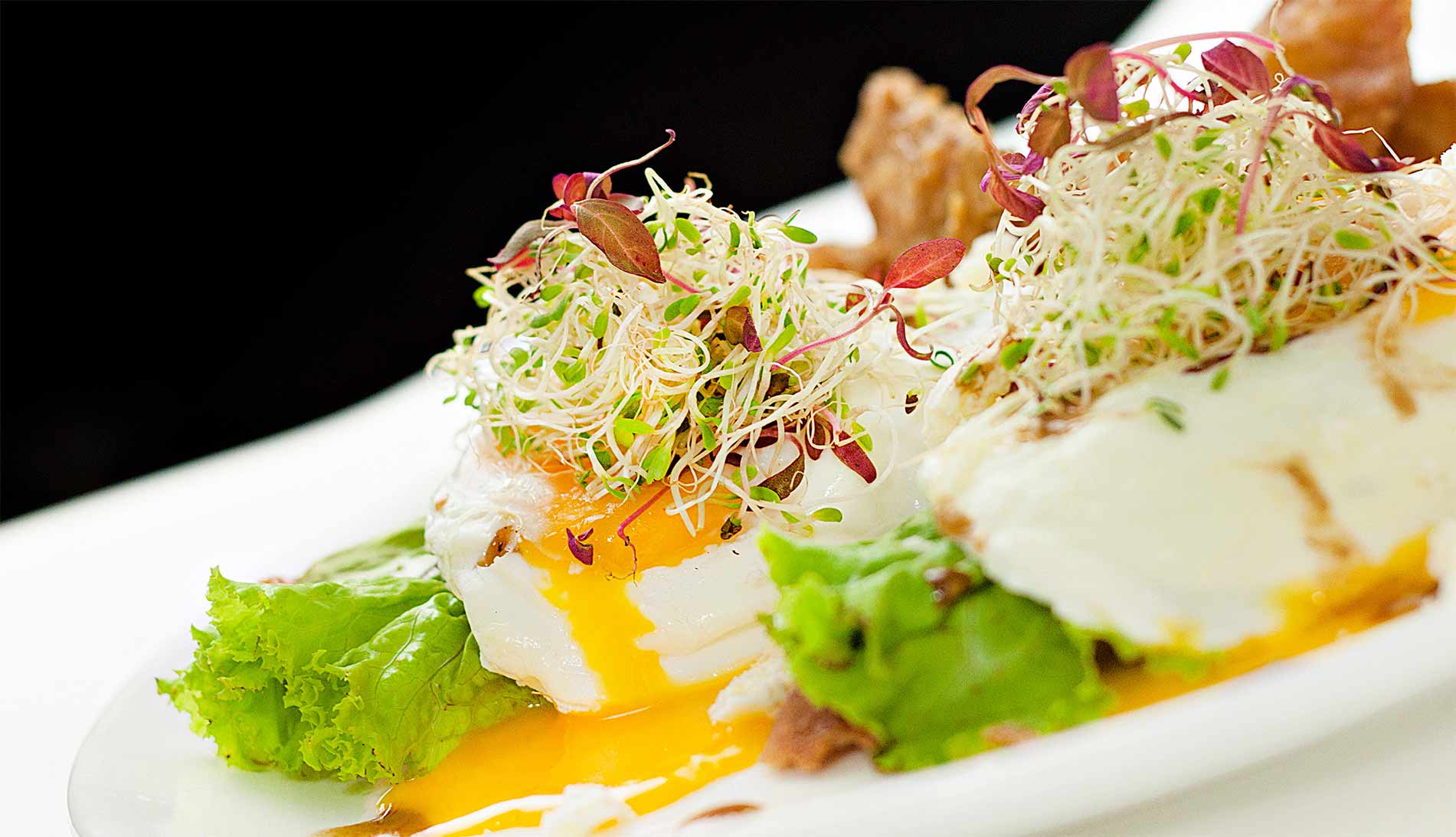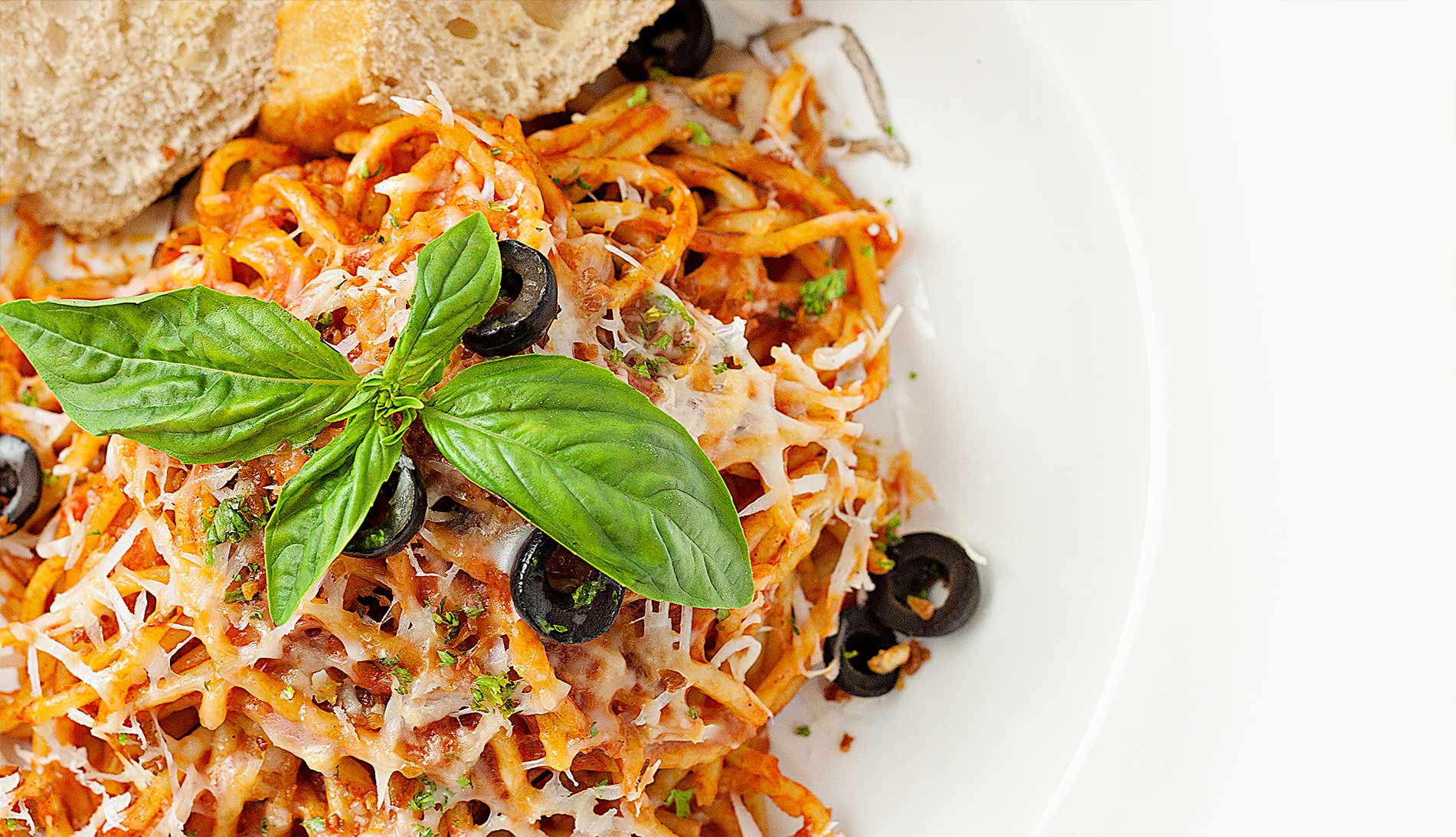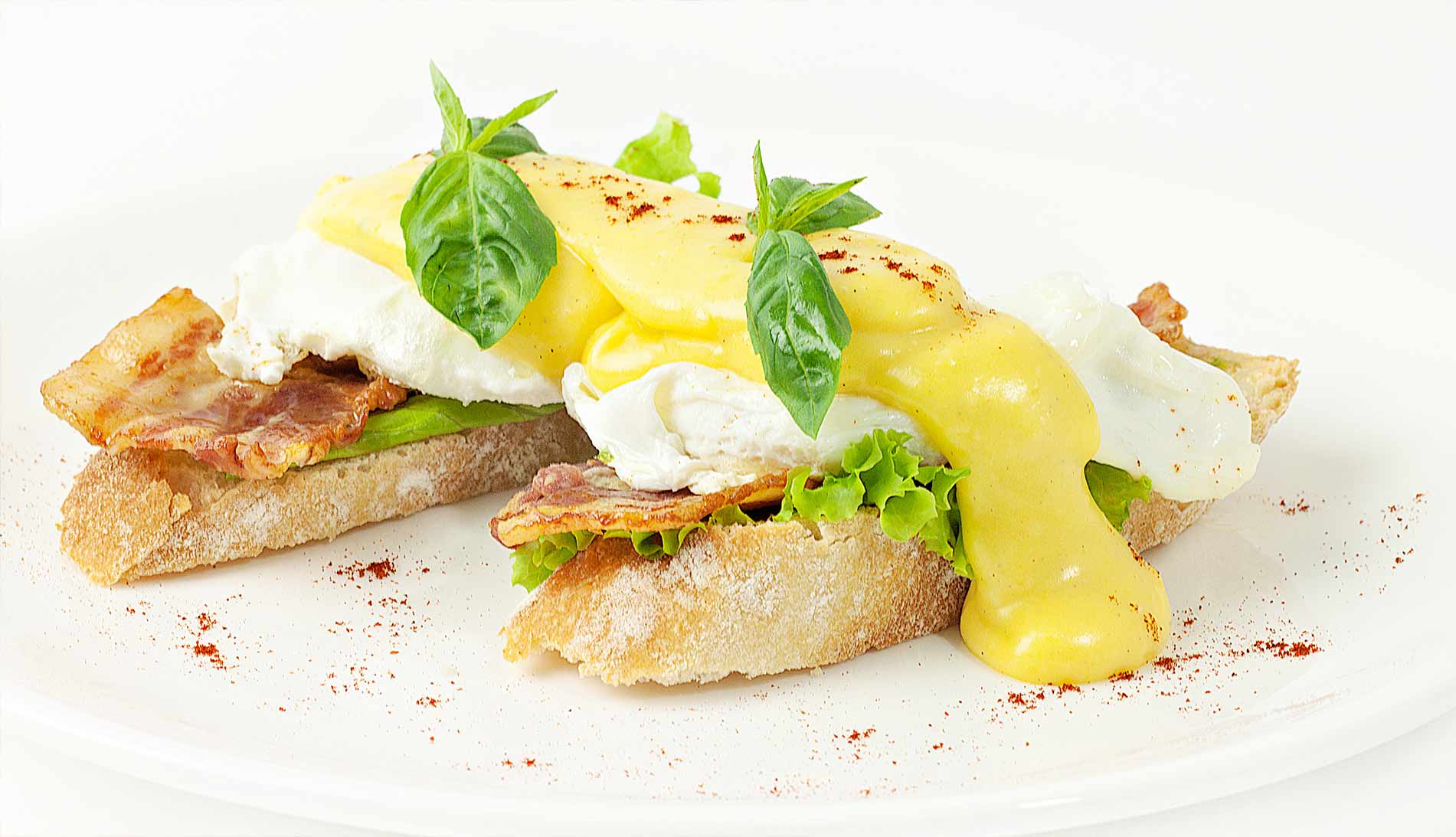 VC CAFE
Brand Expressions | Environmental Graphics | In-Store Experience | Food Photography
The year 2017 was a promising year for business ventures in the Philippines. With invesments flocking in the country evident of foreign confidence in the Philippine economy, Chinese investors bankrolled businesses in the country starting with its Venture Capital Cafe founded to become business incubator assisting young techpreneurs in funding and growing their company. Despite the gravity of the Cafe's business model, we have developed a balanced and relevant visuals and expression guided by its owners' direction to have a 1980's vibe—- indeed a perfect venue to Eat, Create, Play and Work.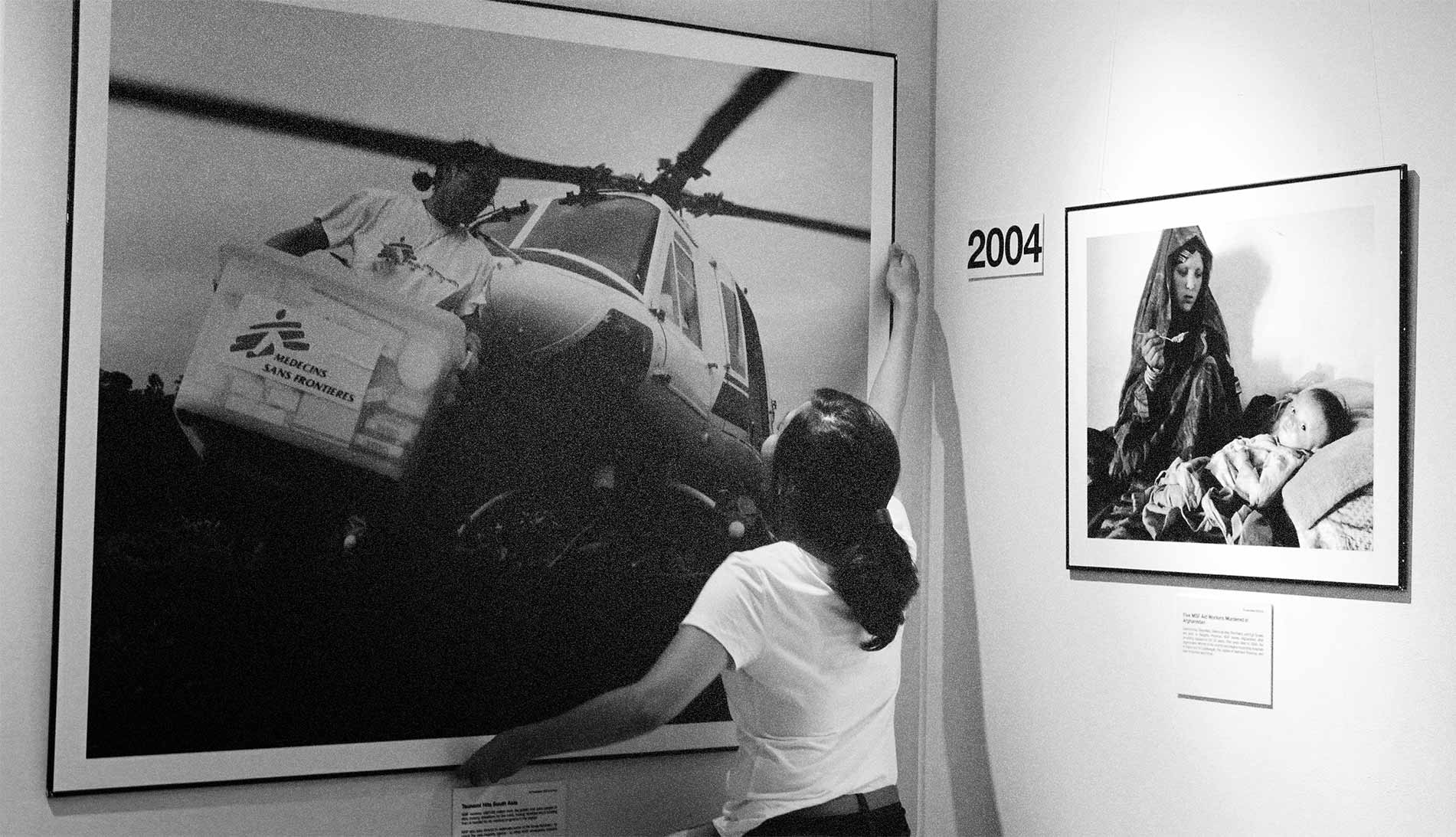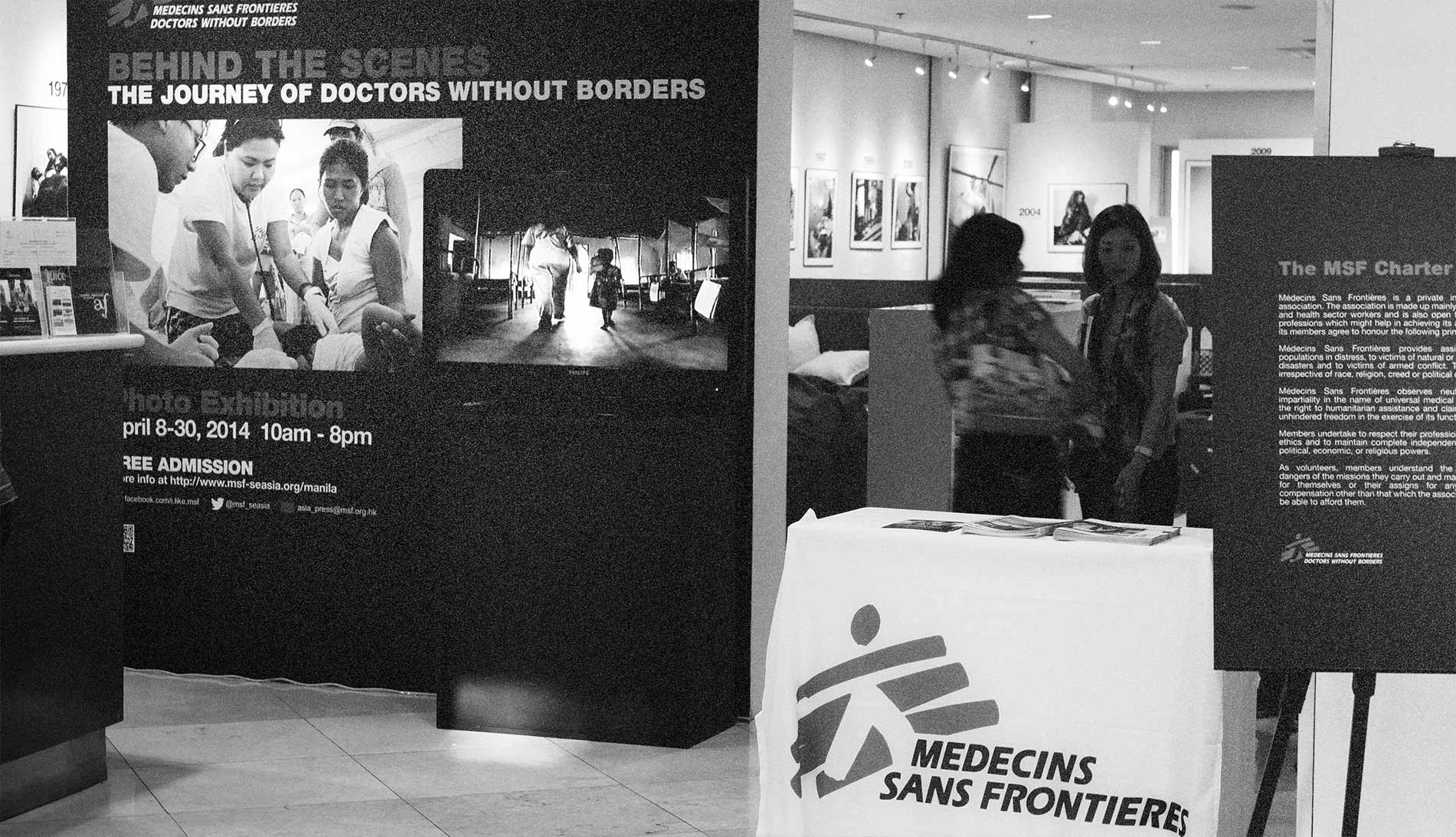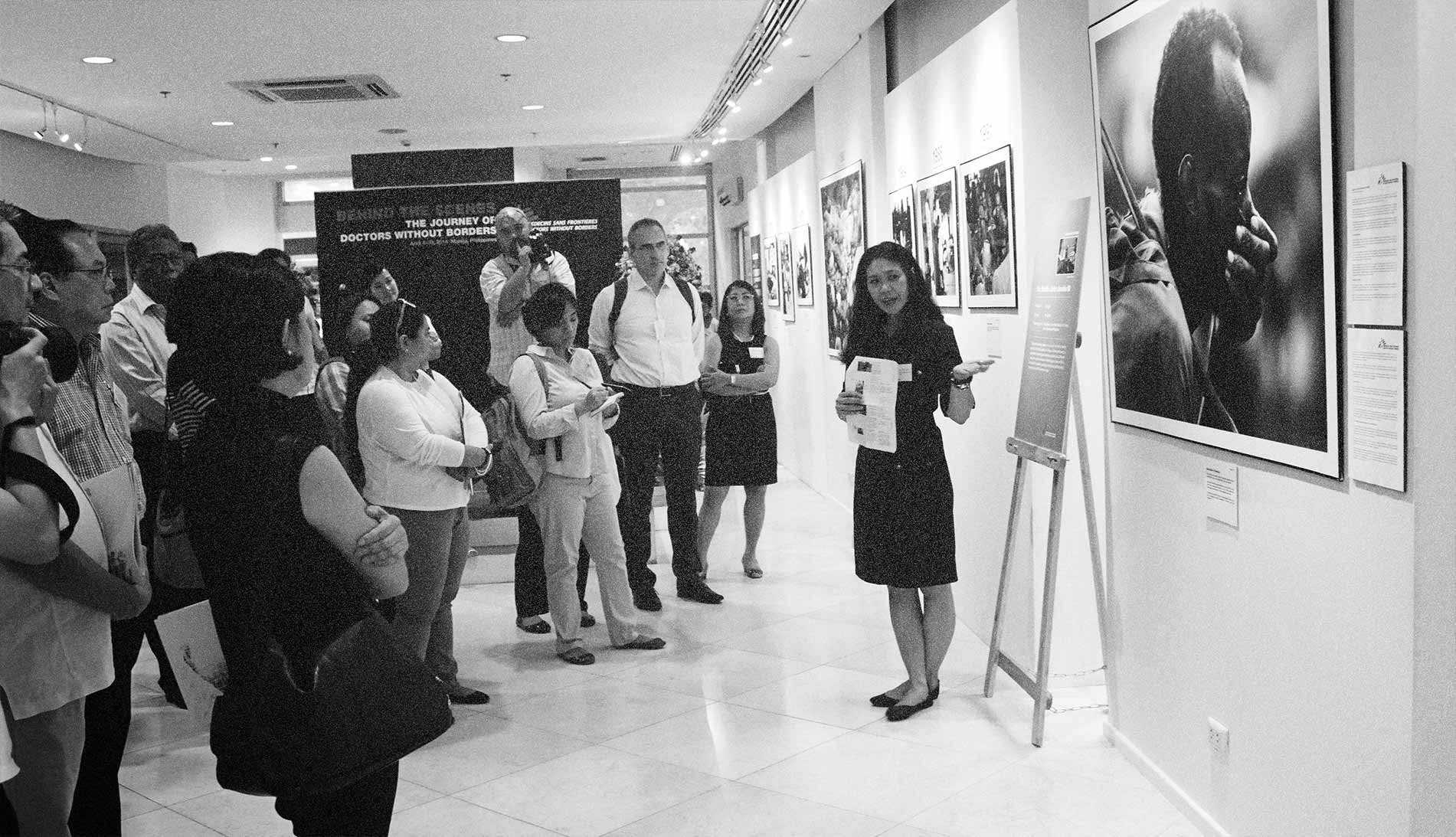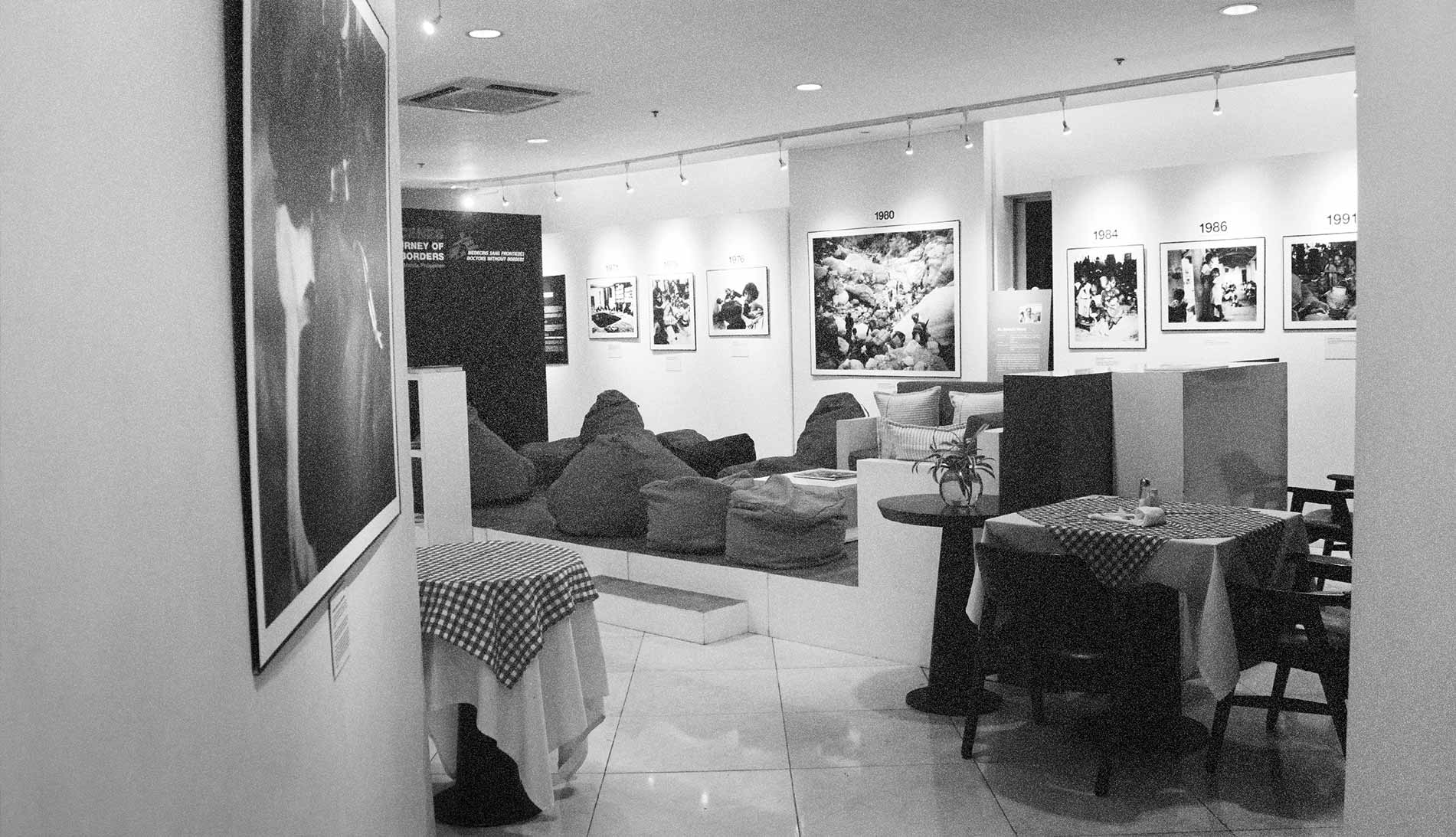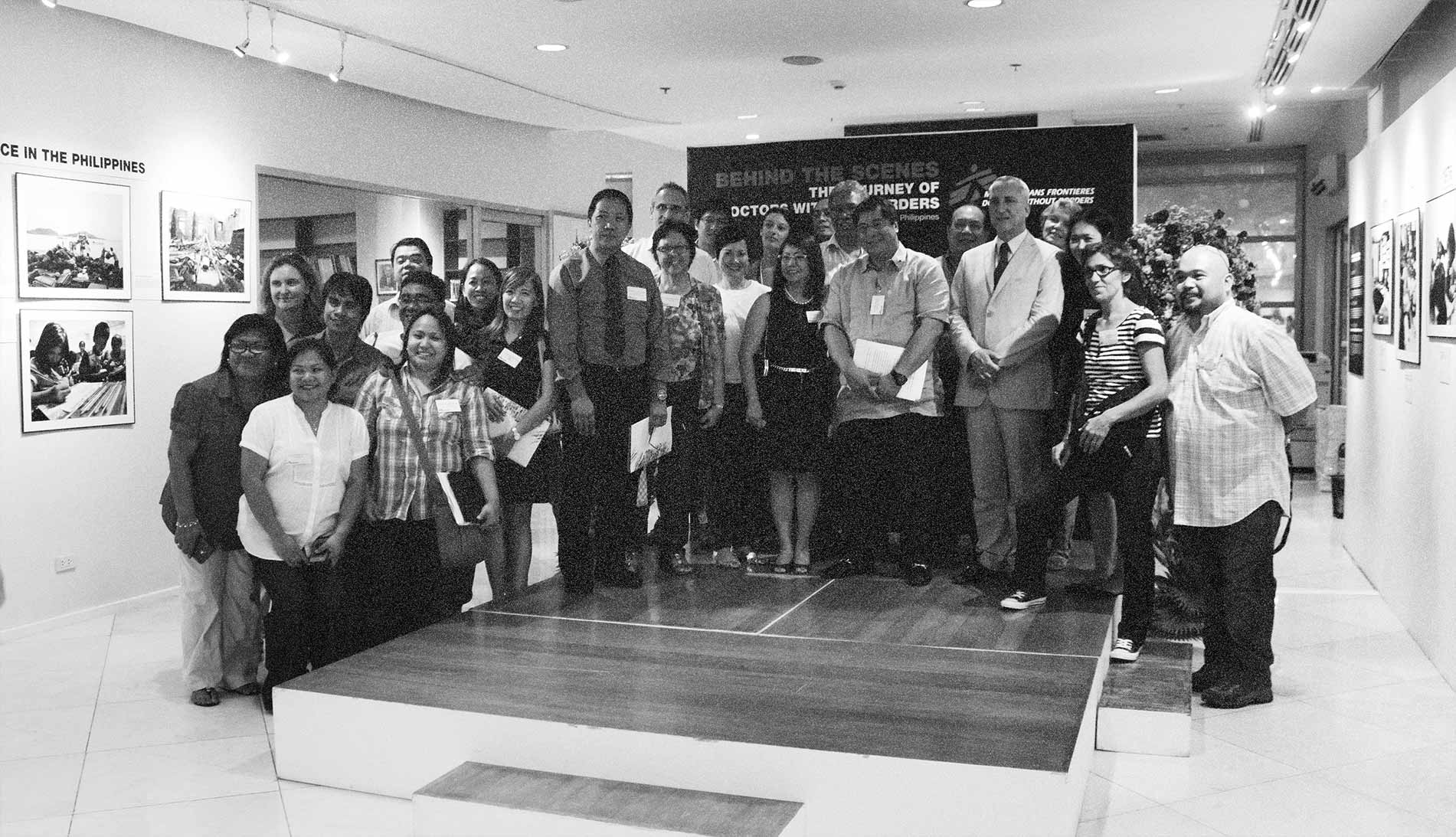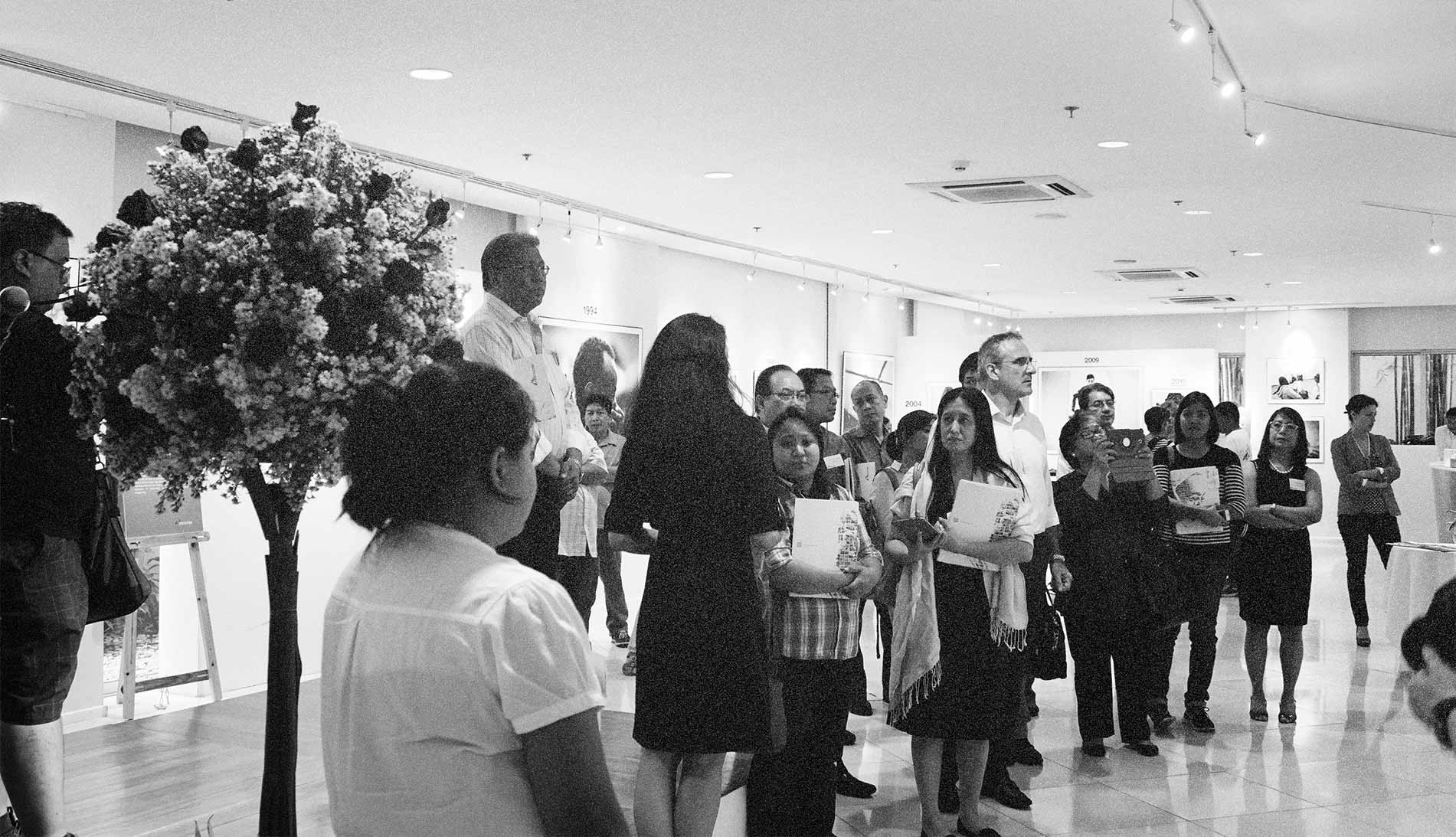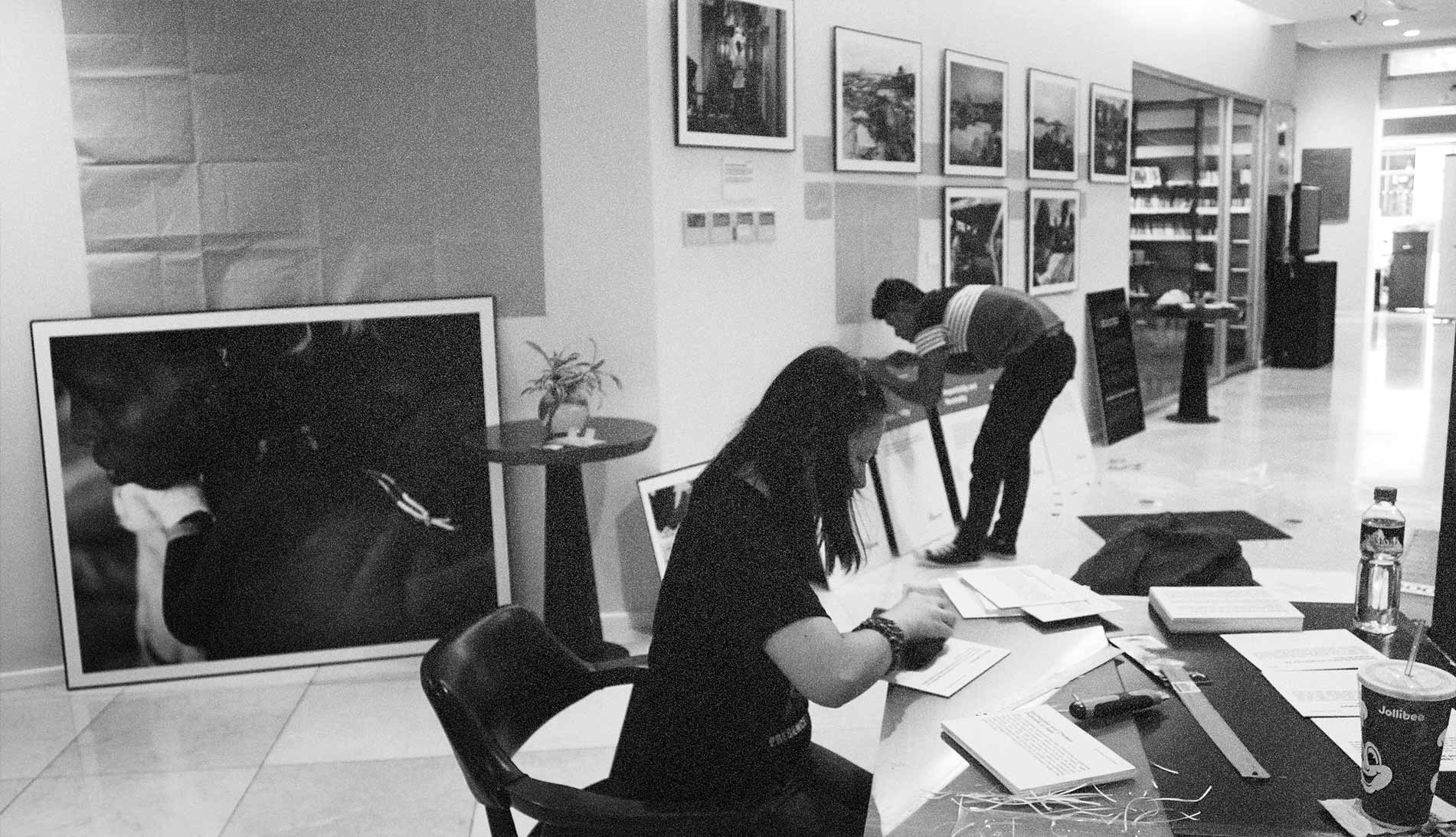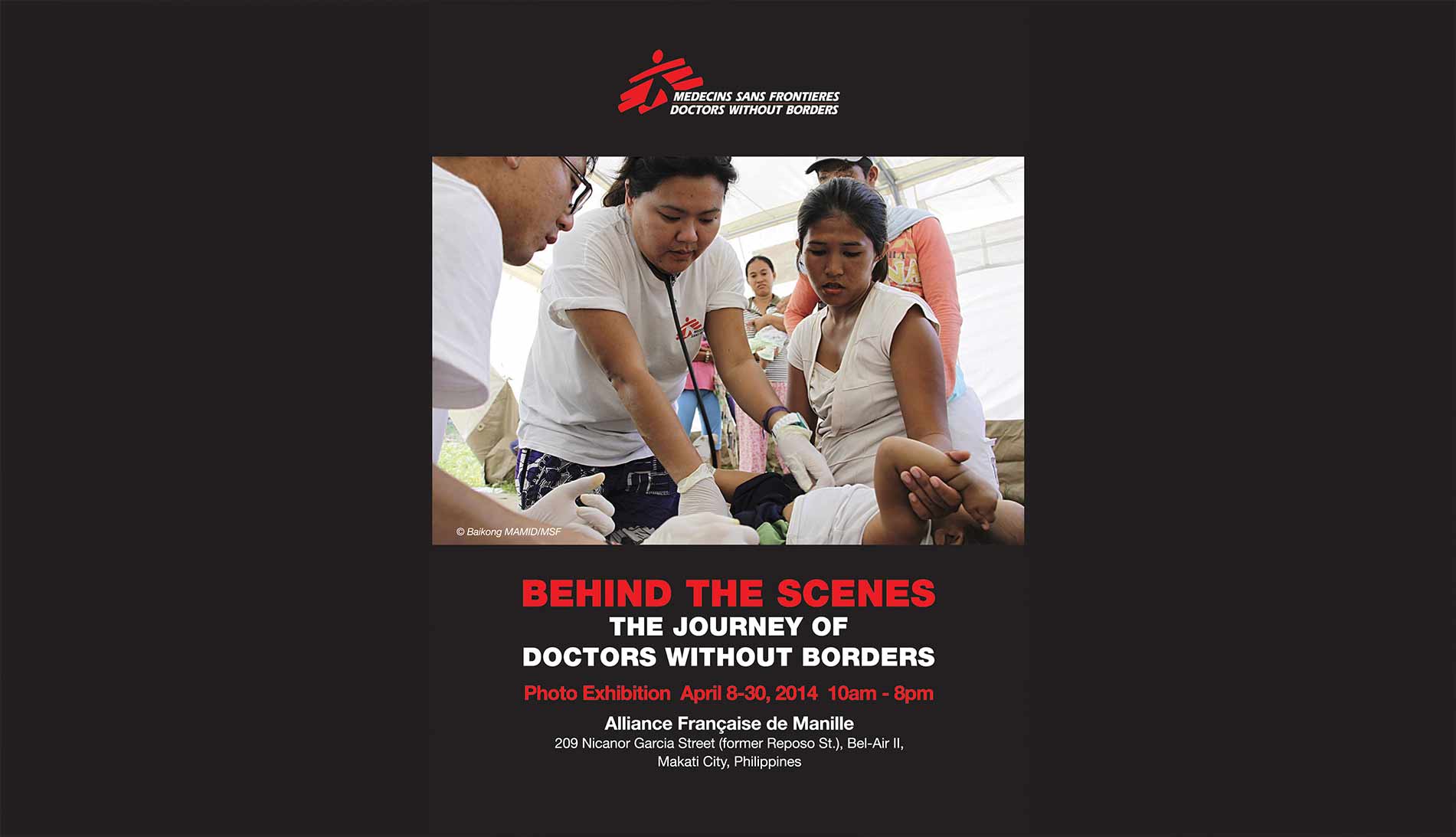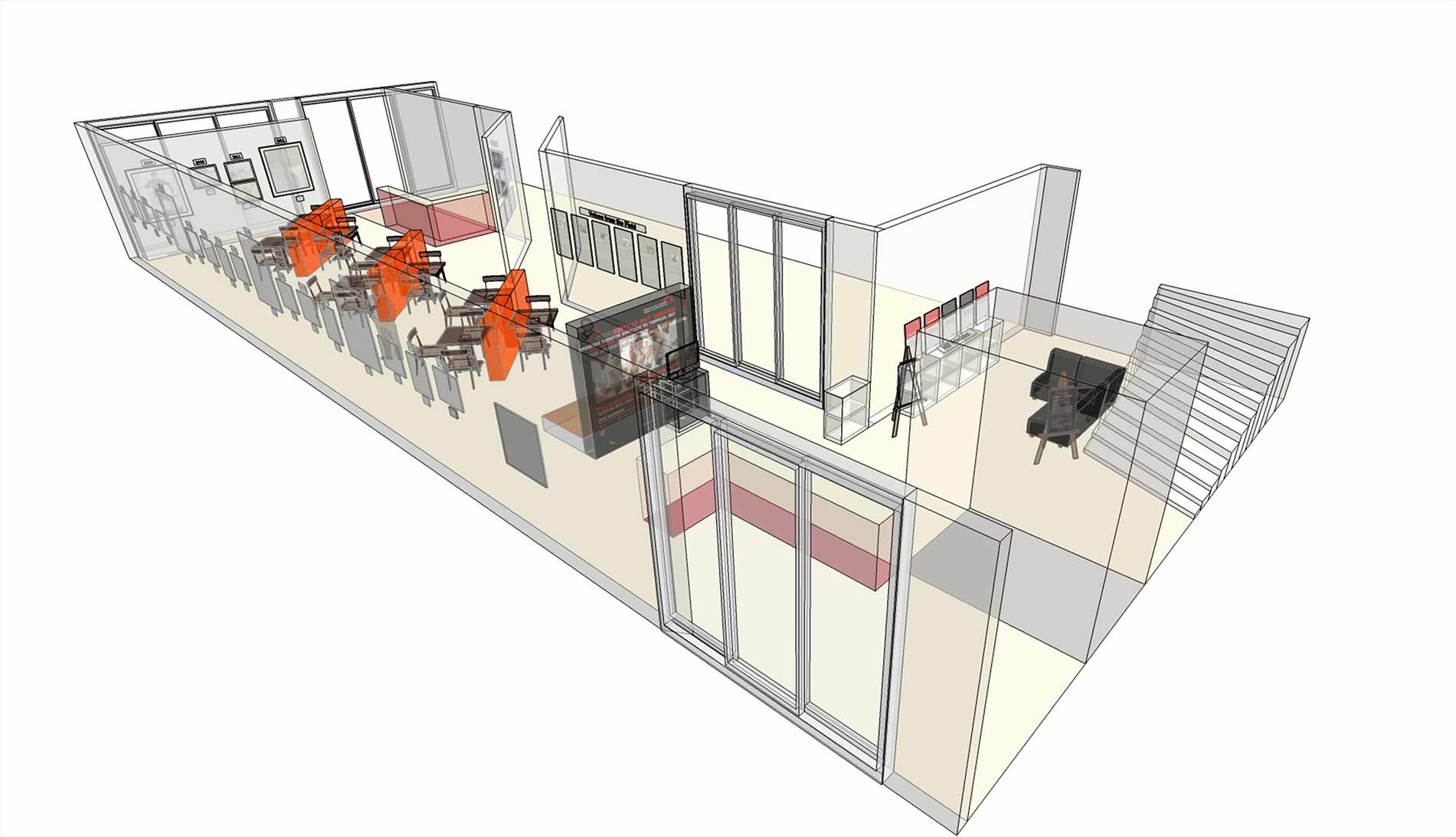 MEDECINS SANS FRONTIERES
Communications Design / Space and Experience / Exhibit and Installations
Extending its humanitarian mission and awareness here in the Philippines through an event, we assisted in organizing and setting up its month long exhibit. From space design and set-up, collaterals development and production, launching and event management, we ensure the objectives of the exhibit are well delivered through the series of activities planned by MSF. Such an honor to be part of this event and witnessed how significant this organization has become worldwide.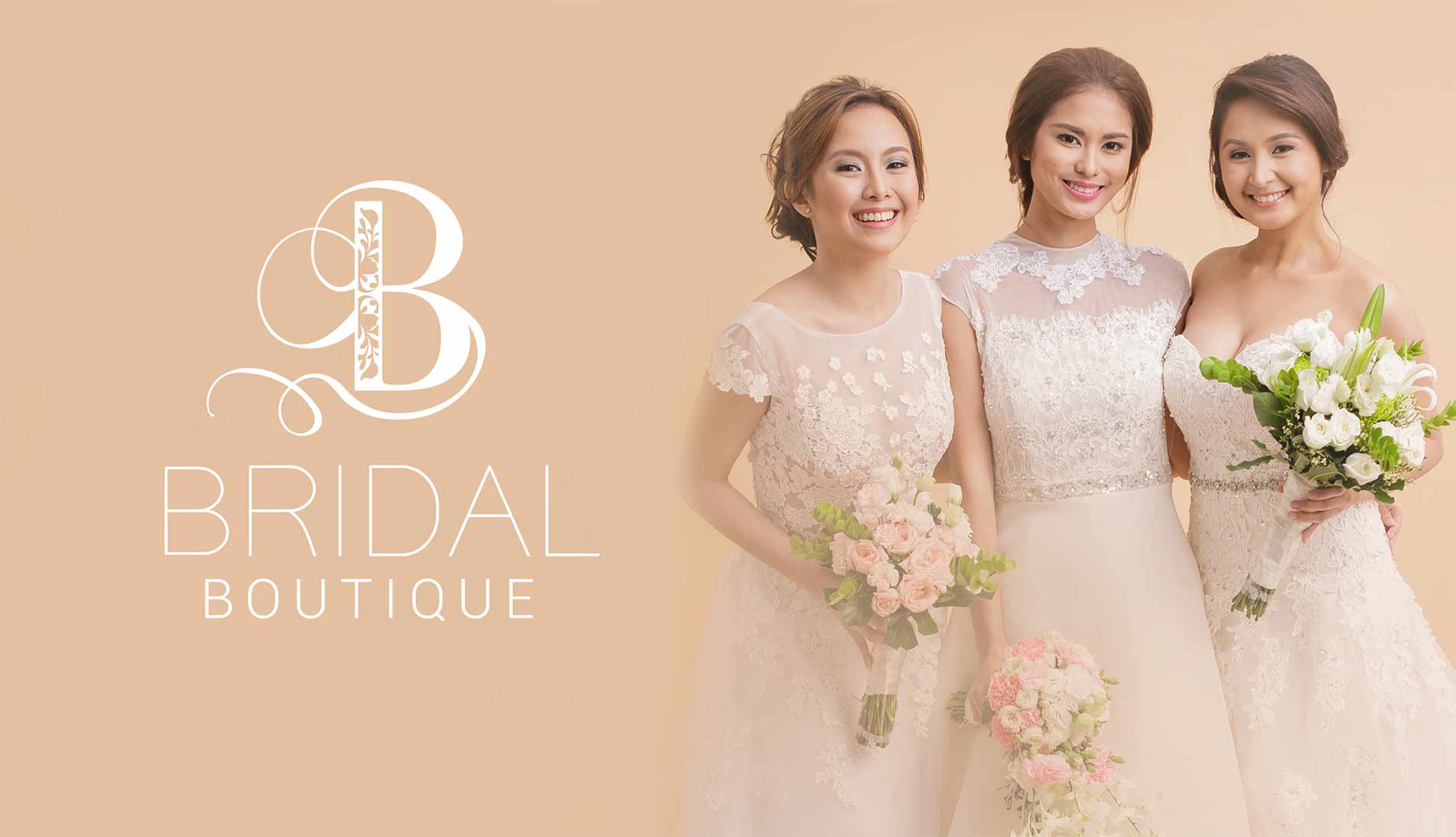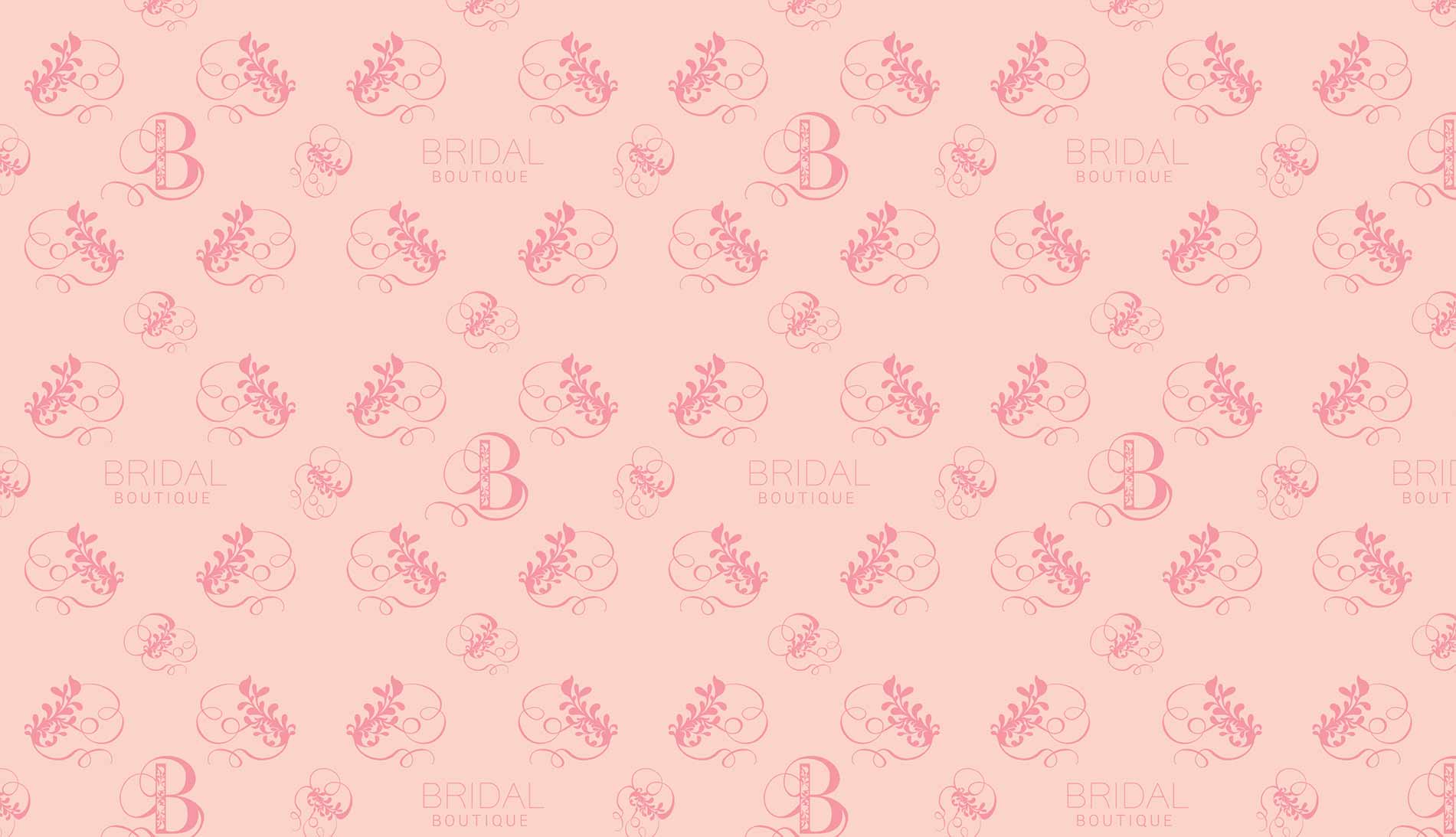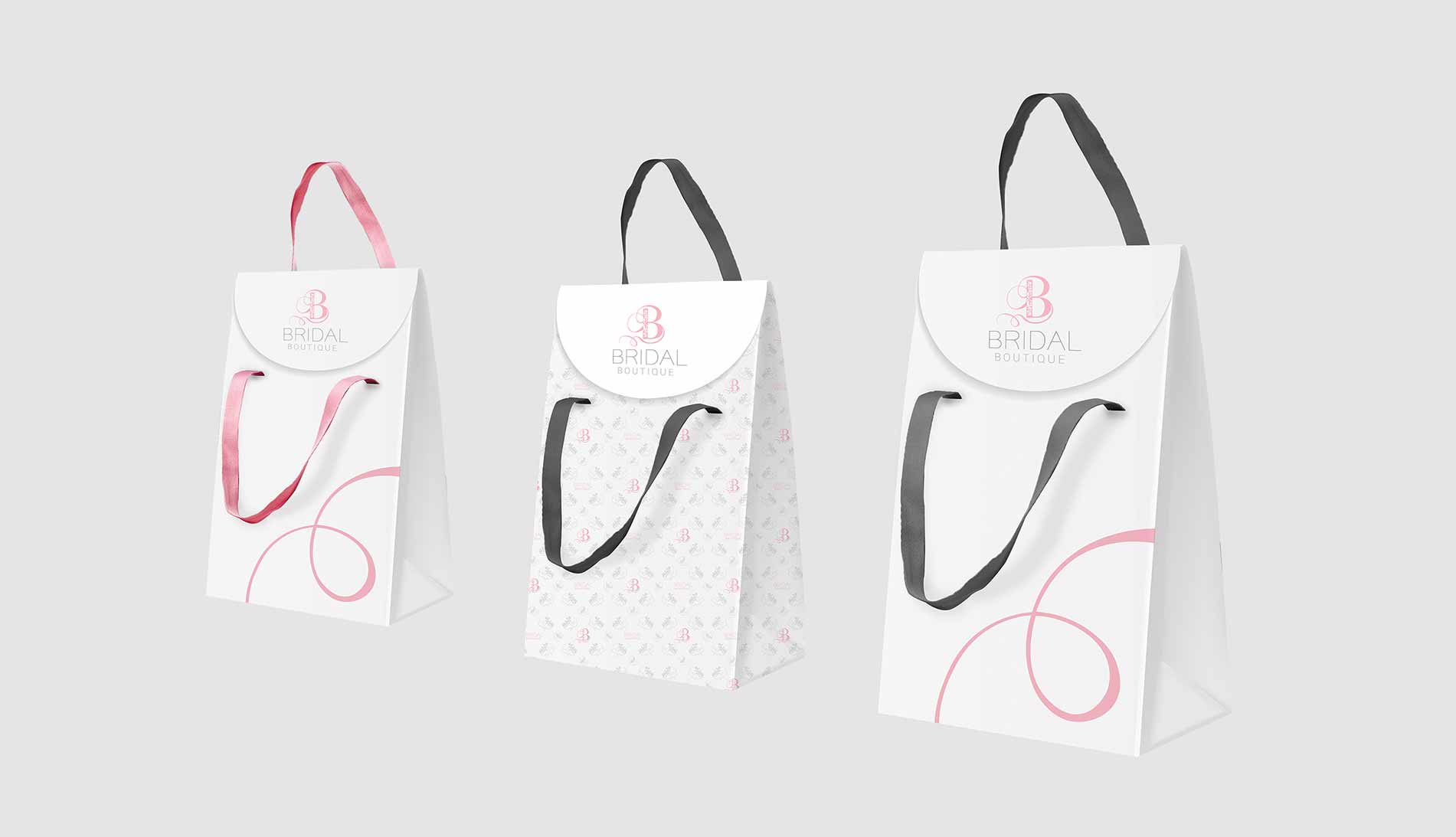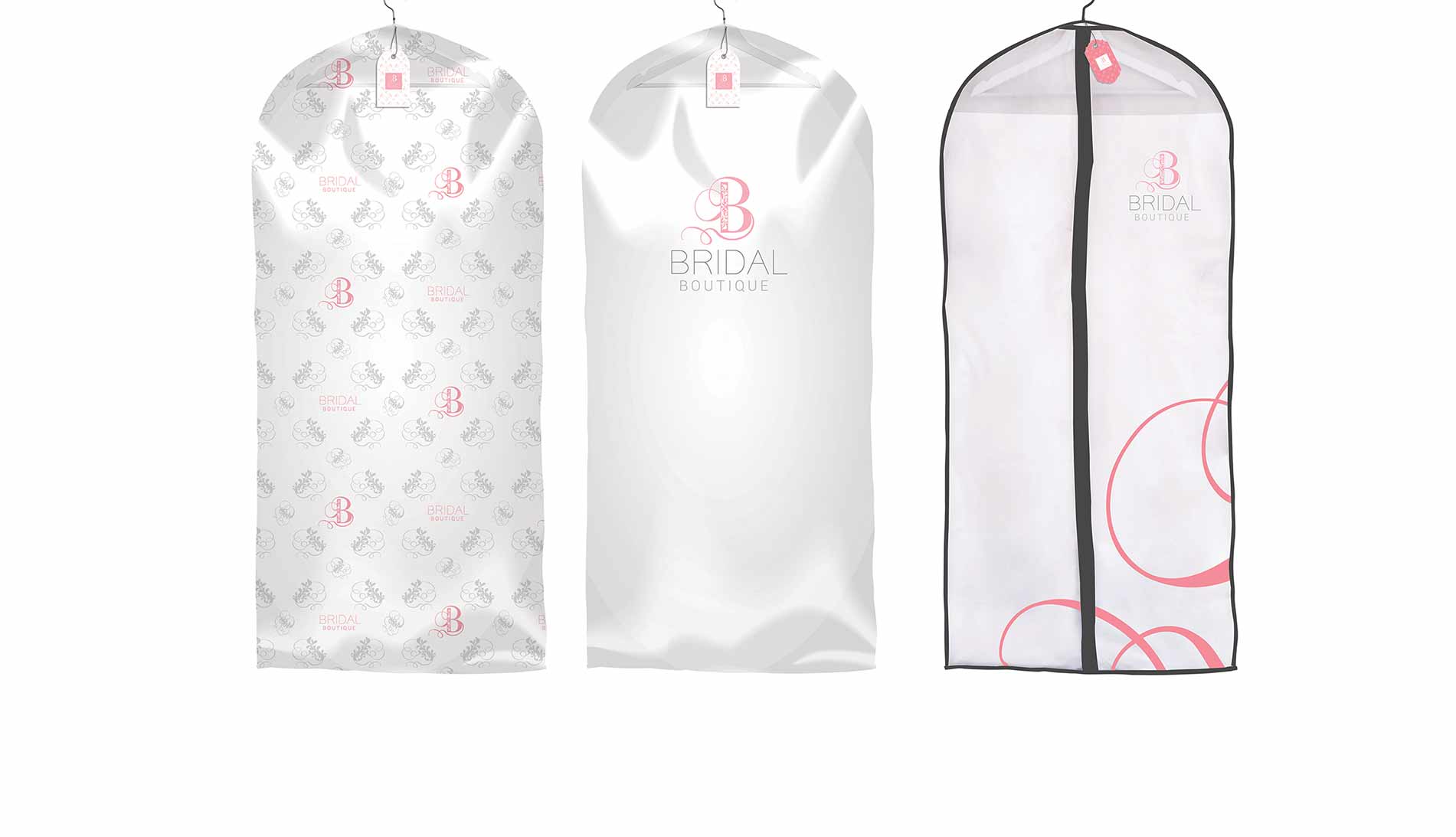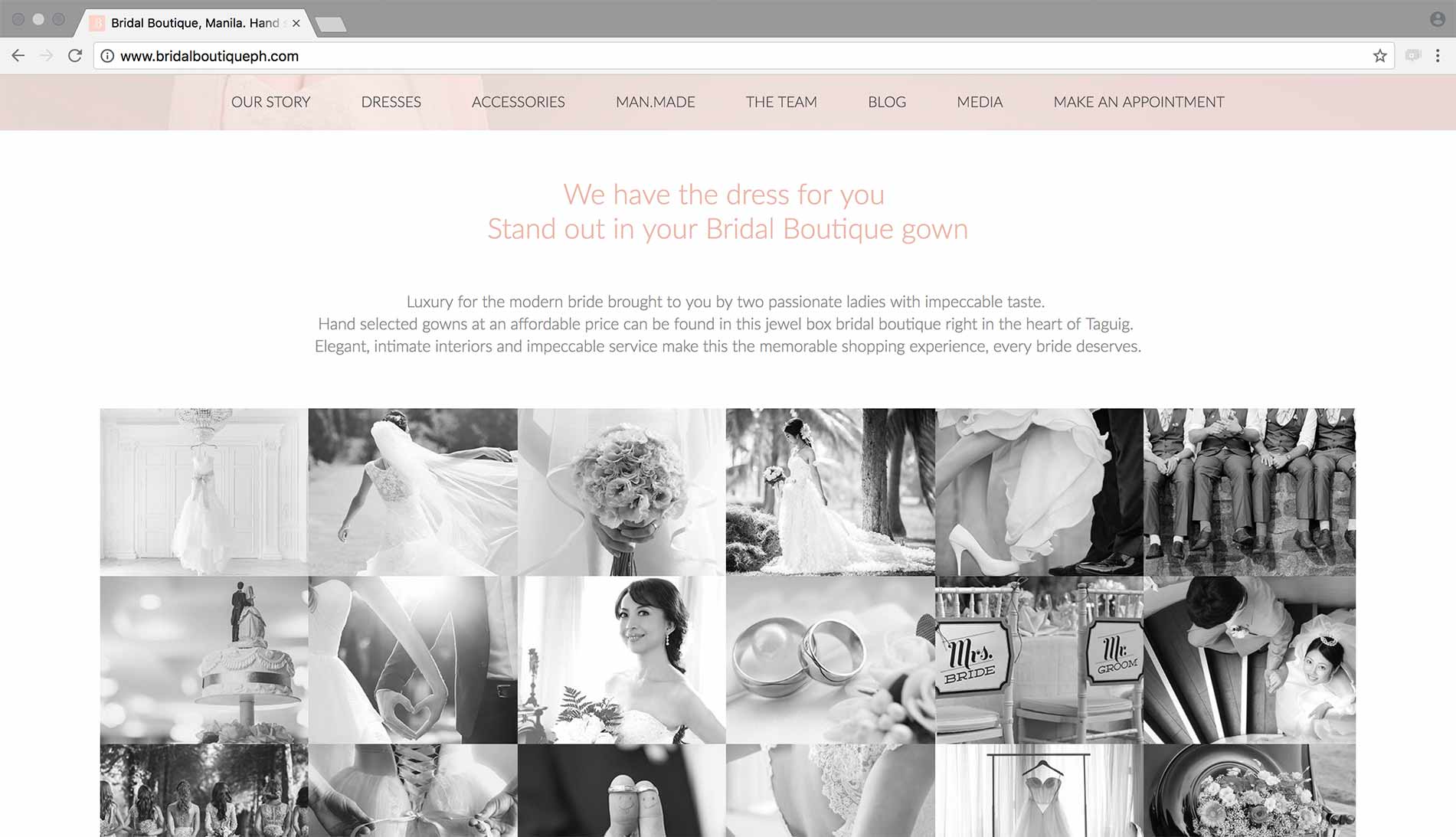 BRIDAL BOUTIQUE
Brand Identity / Communication Design / Website Design / Packaging Design
Pleasure to have worked with elegant ladies and their classy brand. We were task to reflect that same class and elegance in their Brand and implement across its Visual Communications. This personalize ready to wear and fashion couture is no surprise to be hitting mainstream shortly after it opened.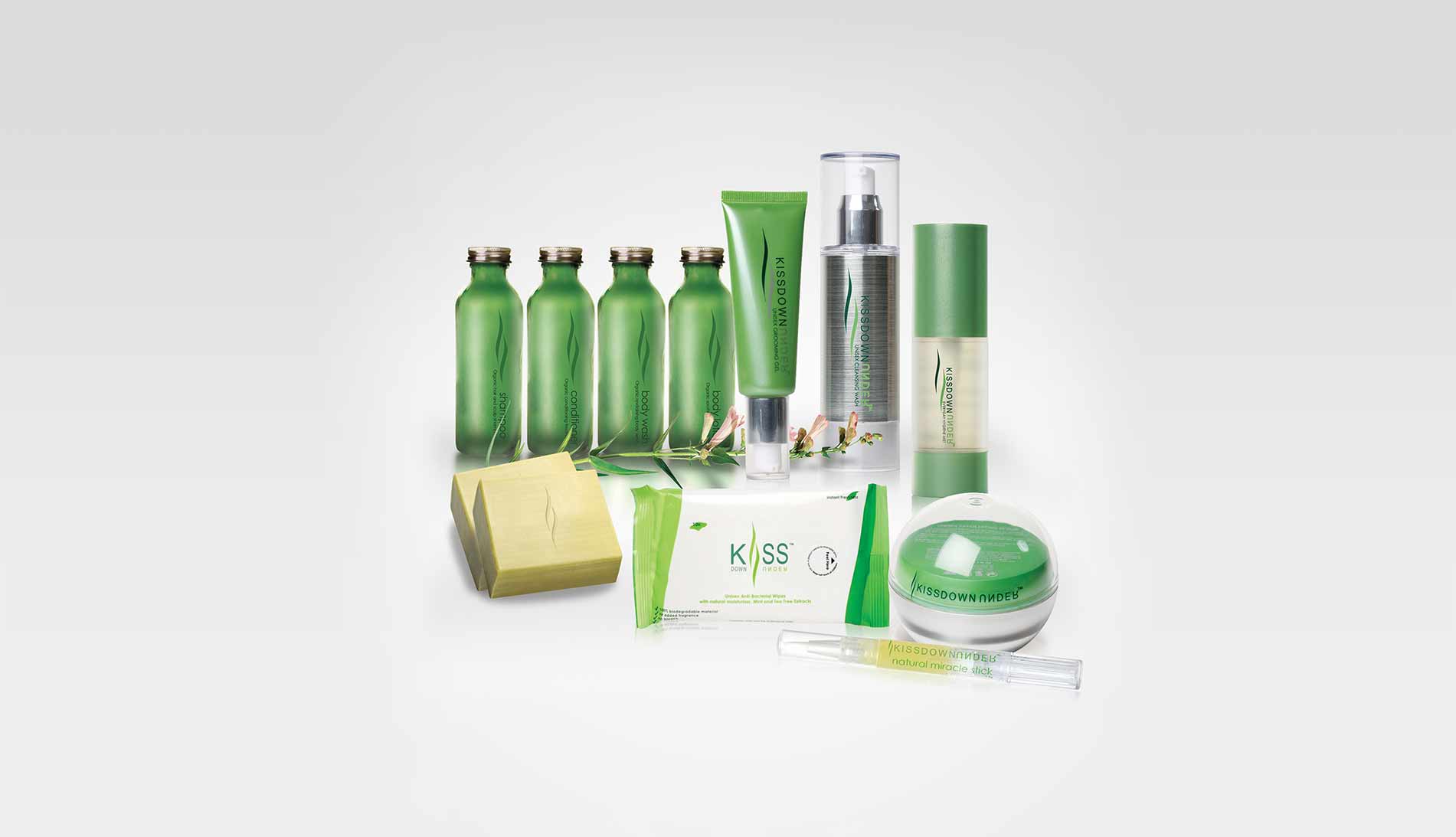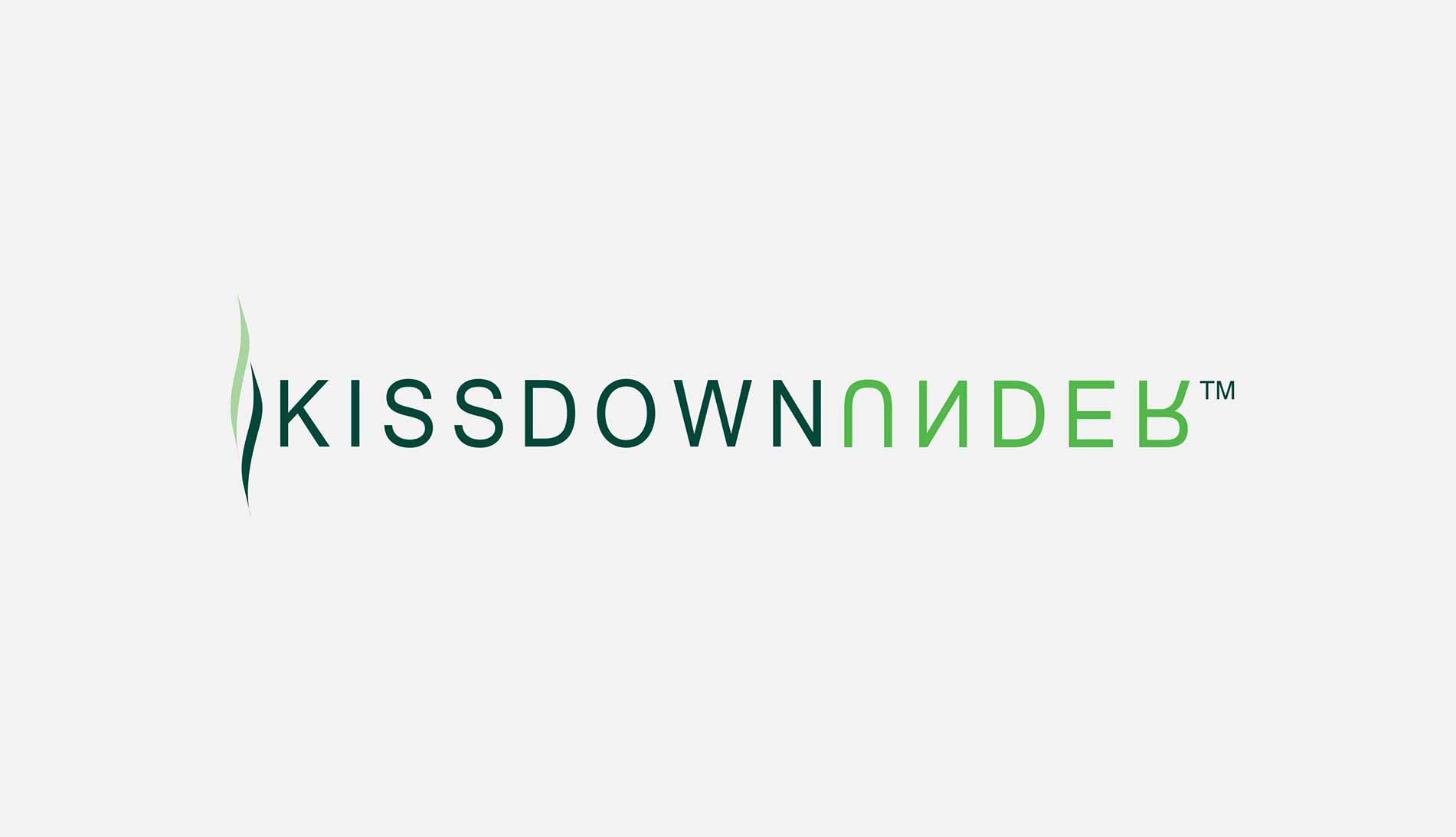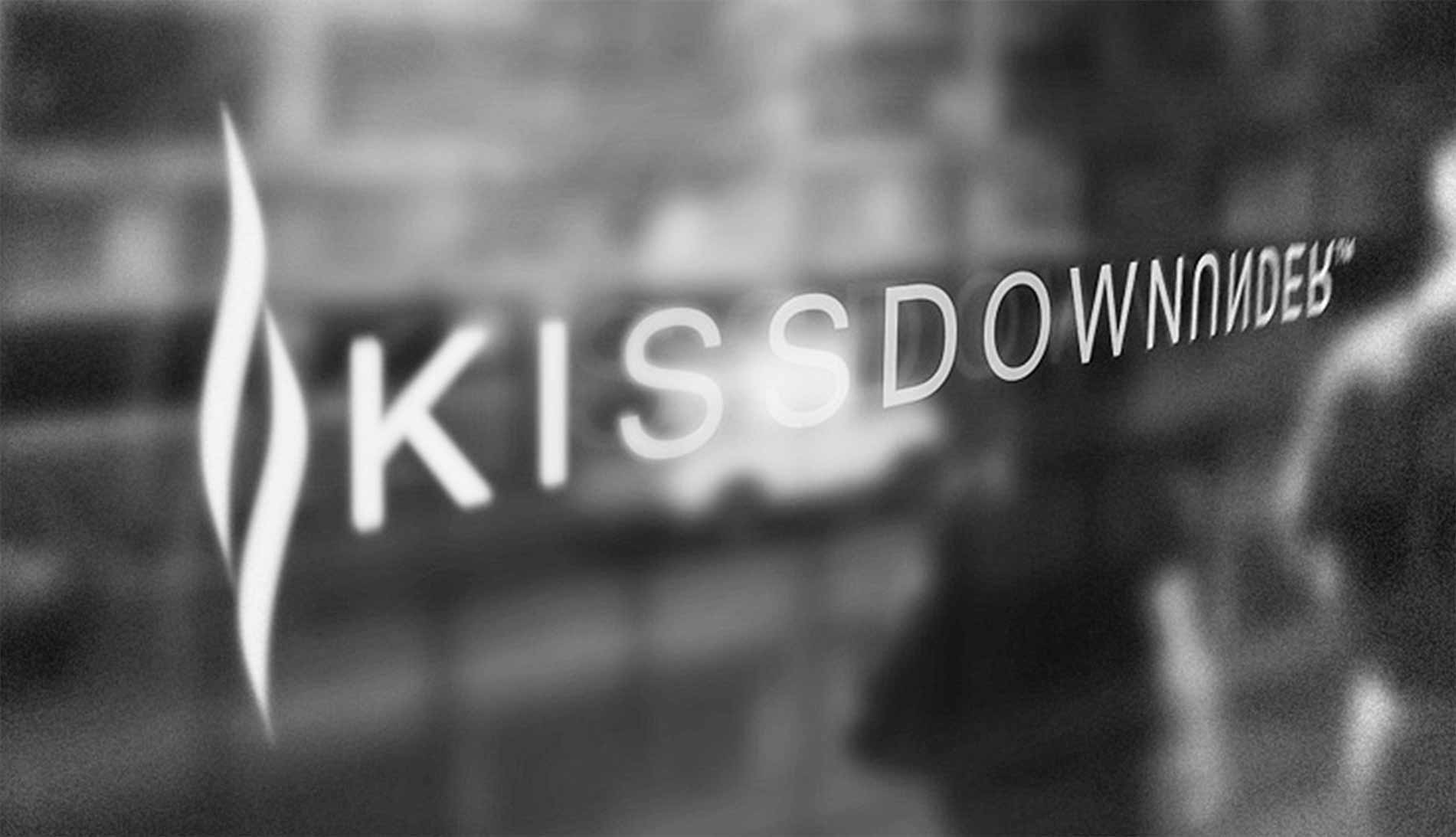 KISSDOWNUNDER
Brand and Visual Identity / Communnication Design / Packaging and product design
A unique product line crafted with a family recipe for personal hygeine. From the land down under to a personal care, Kiss Down Under, has stories that made its Branding distinct and interesting. We work closely with its visionary founder from its Brand Identity, Packaging and In-store experience, Print Applications and other campaign collaterals.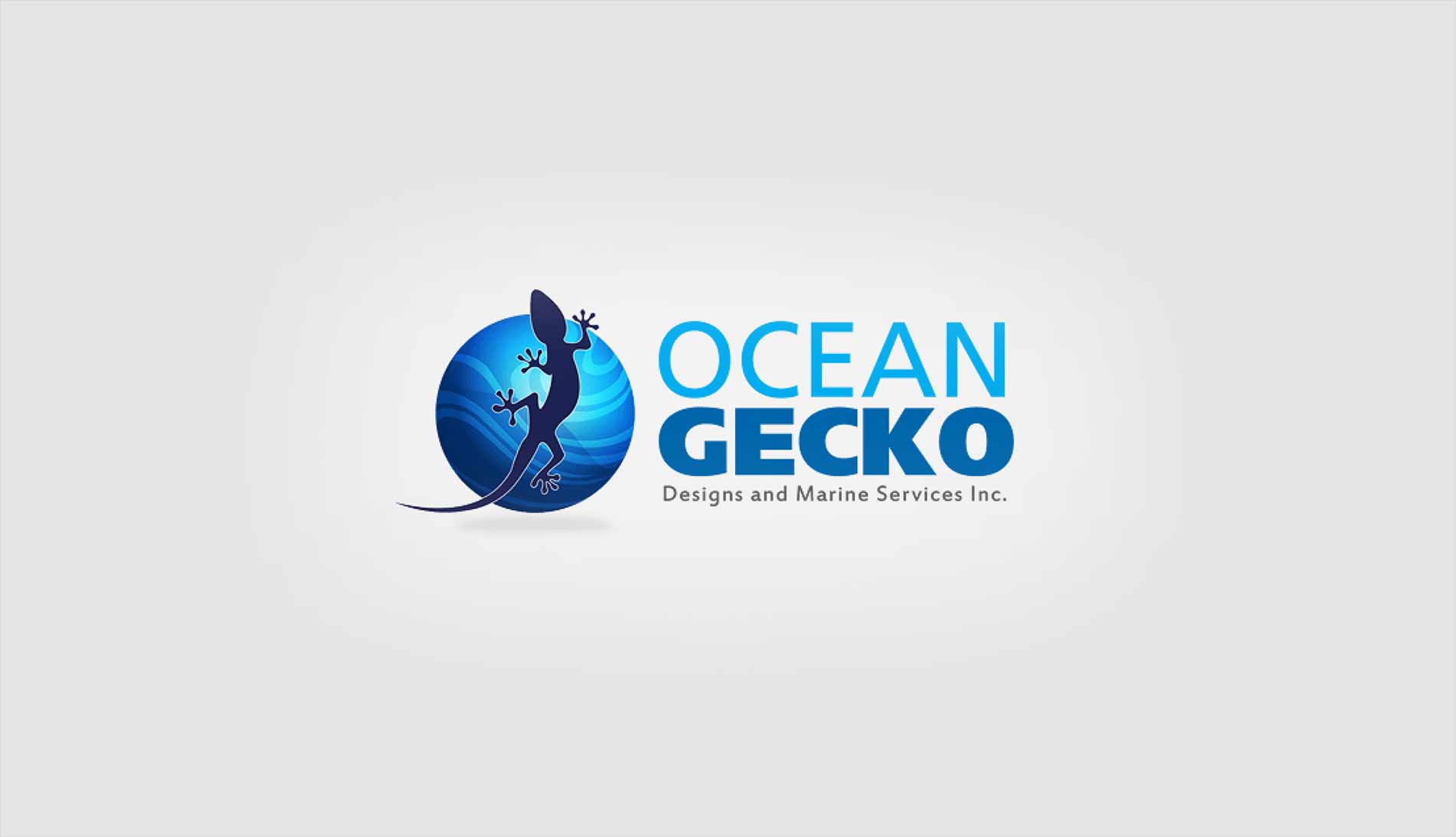 OCEAN GECKO
Brand Identity and Communication / Website Design / Space and Experience Design
Back in 2012, an exciting journey to work with prestigious vessel custom-builder. Meeting them all the way at Subic Bay, Freeport, we were entrusted by the owners to execute their vision for their Identity and its applications on its overall Brand Communications and Website Development. Furthermore, we also assisted them on space & event collateral designs for their exhibit. Today, Ocean Gecko has branch out from their beginnings of large vessel conversions into interior design projects for residential and commercial properties.